Looking for more Black Friday deals? Bookmark our collection page, where we'll be highlighting the best savings, discounts and promotions throughout the month.
---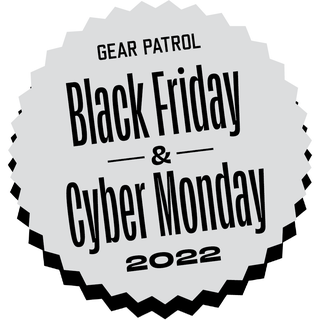 With the change of seasons, right now is a great time to replace or upgrade your cooler weather clothing. Every year, we test as many down jackets as we can get our hands on in search of the best. And for three years running, we've awarded the top slot to Mountain Hardwear's StretchDown jacket for it's unique design, versatility and, above all, warmth. And right now the jacket is on sale on Amazon for 21 percent off totaling $217 in the Golden Brown colorway.
The StretchDown edges out the competition through a versatile combination of features, starting with the one in its name: stretch. The jacket's fabric and unconventional baffle pattern combine to create the most freedom of movement in any down jacket we've worn. The design also minimizes cold spots, keeping you warmer out in the cold.
Mountain Hardwear has found the design so successful that it's applied the Super/DS formula to new patterns, like an even more winter-ready parka, if you want a hardier winter coat option. But if you want the editor-approved hoody, now's your chance to score it for a bargain.
Editor's Picks: Best Deals Today