Every product is carefully selected by our editors. If you buy from a link, we may earn a commission.
5 On-Sale Rain Jackets That Are Perfect for Fall
Rain jackets are often viewed as a springtime apparel necessity, but there's plenty of rain to protect yourself against in the fall, too.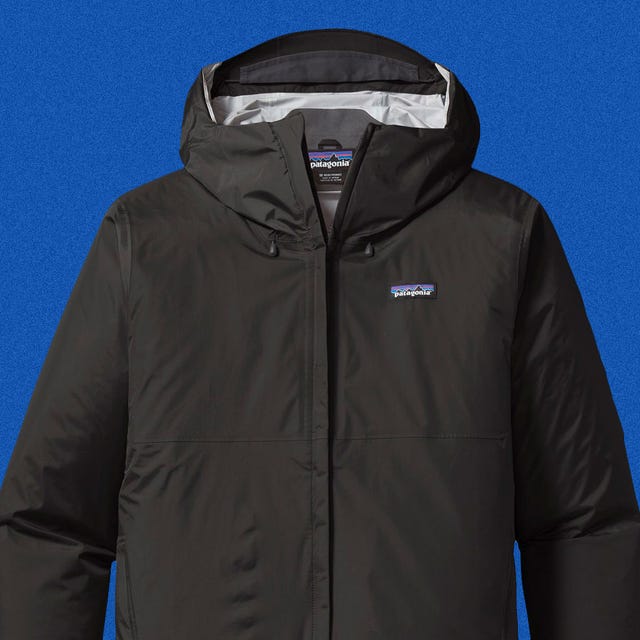 Looking for even more great savings? Subscribe to our daily newsletter Today's Best Deals and have them sent straight to your inbox.
April showers get all the press. What about October showers, or November showers? What about that dreary, not-quite-rain that can pervade winter when the hydrological cycle can't summon the oomph to snow? Rain jackets aren't just for spring; they're for the entire year. It just so happens that at this time of year, a lot of them are on sale. If you need one, here are a few of our favorites — for as much as 50 percent off.
Patagonia Torrentshell Rain Jacket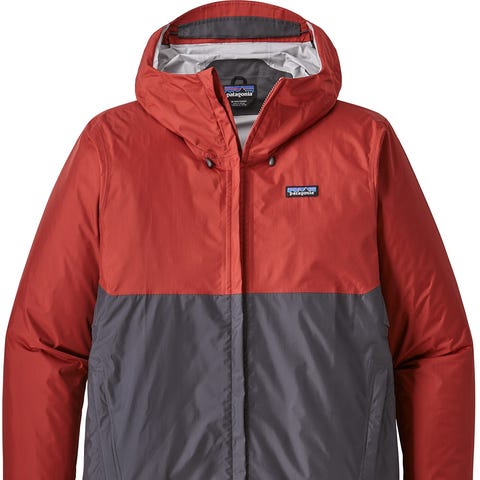 $97
MSRP $120, Save 25%
The Torrentshell has been Patagonia's mainstay in rain protection for years. In addition to waterproofing and breathability, one of its hallmarks is affordability, which is improved thanks to this discount.
Outdoor Research Guardian Jacket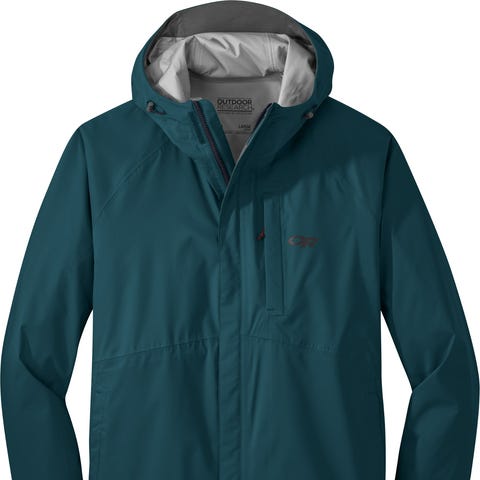 $129
MSRP $199, Save 35%
While many rain jackets have two or two and a half layers of material to protect against the weather, the Guardian, taking a note from hardier ski jackets, packs three.
Marmot Eclipse EVODry Jacket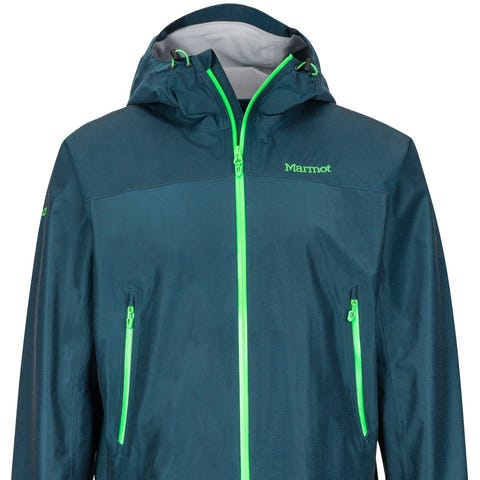 $175
MSRP $250, Save 30%
Marmot favored backpackers by adding "Angel-Wing Movement" to the Eclipse, which lets you move and lift your arms without the hem riding up. Backpackers aren't the only ones who raise their arms on occasion, though, are they?