Every product is carefully selected by our editors. If you buy from a link, we may earn a commission.
This Prime Day Deal Is an Overlanding Game Changer, and It's Less Than $50
Overlanding feels like the optimal way to escape 2020's madness.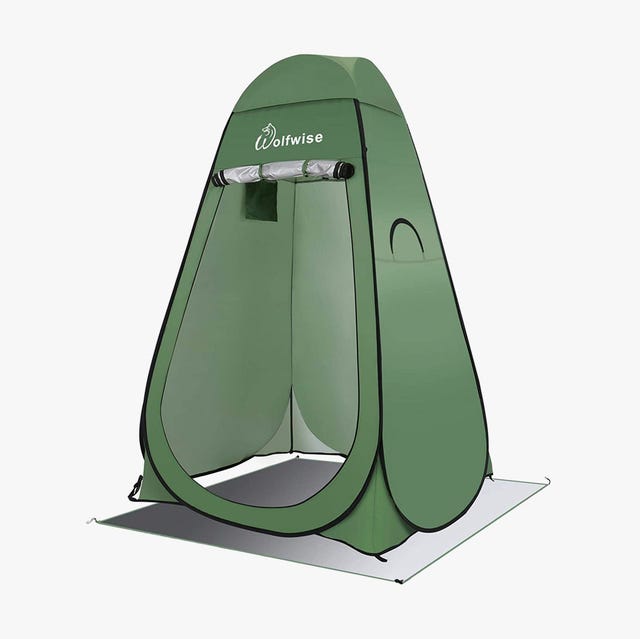 Don't miss out! Amazon Prime Day will end in less than 24 hours! To stay on top of all the best deals, visit and bookmark this page.
---

Overlanding feels like the optimal way to escape from 2020 for a bit. But however tricked out your Jeep Wrangler, Toyota 4Runner or Land Rover Defender is, you're leaving some of the comforts of home behind. Even if you are traveling with close friends or just having a getaway with a significant other, certain daily rituals are best kept to yourself and out of the woods.
That's where this Wolfwise pop-up privacy tent comes in.
The Wolfwise tent can house your camp toilet, or be a hidden place for a relaxing (portable) shower. It can protect you from the sun and elements or give you an open-air feel through the mesh roof, depending on your preference. Judging from the stock photos on Amazon, you can even use it to prep for your wedding day (which, in the case of the models, is apparently being held in the middle of the woods).
Usually $79.99, the Wolfwise tent is available for 40% off right now — with an Amazon Prime Day discount bringing the price down to $47.39.