Every product is carefully selected by our editors. If you buy from a link, we may earn a commission.
The Best Performance Running Sunglasses for Every Face Shape
Fast meets fashion in these stylish sunnies ready to tackle every mile.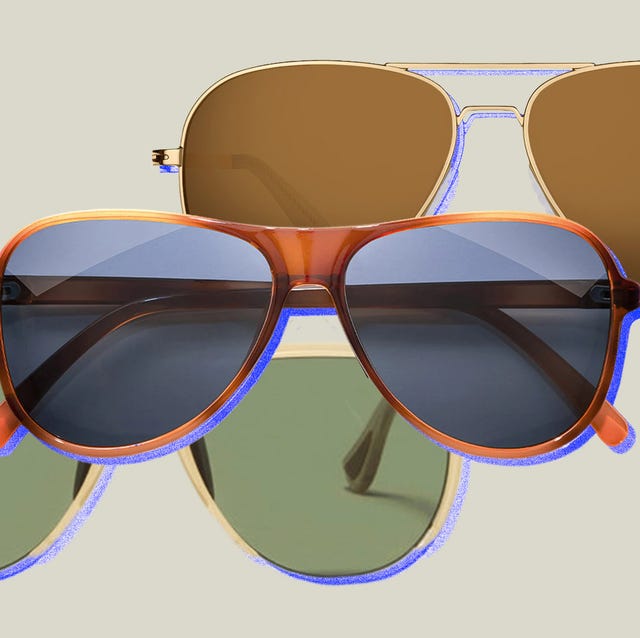 People who run with sunglasses tend to fall into one of two camps: you either want to be able to wear your sunnies all the time (outside of just logging miles) or you want something that performs at the elite level, and looks can fall into your road dust. (We get it; you're serious about your sport.) There's no right or wrong, but now, thanks to the work of sports brands big and small, there is a happy middle ground.
Good running sunglasses are lightweight, scratch-resistant, have nose grips and provide UVA and UVB protection. Plus, most importantly, they don't fall off your noggin when you run or sweat. Regardless of your face shape, there's guaranteed to be a pair that works for you.
Should you look for polarized running sunglasses?
Polarized sunglasses can be a great upgrade to consider when looking for a performance boost in your specs. Polarization works by helping block reflected light of flat surfaces, which can keep your eyes protected and offer enhanced visual clarity. But should you be looking solely at polarized lenses for your running sunglasses? Well, that depends on your typical running environment.
Because of the lower light conditions – and need to make split-second directional changes – trail runners might want to steer clear of polarized lenses. Polarization can sometimes lead to altered depth perception, which can cause eye strain or lead to missteps along your path. Instead, look to wear your polarized shades in sun-filled running environments or where you'll most likely encounter glare, like off car windows or bodies of water.
Which tint tops the list?
Another common question you may be asking is, "Which lens color do I need?" Again, this comes down to which running environment you frequent most. If you're running mostly in low-light or overcast conditions, yellow or orange lenses can provide enough contrast to help you see your way. For sunnier jogs, rose, red, amber and brown lenses are a good choice to consider.
Above all else, make sure your running sunglasses provide plenty of UV protection. Shades rated UV400 should be a good benchmark when searching for your first pair.
This content is created and maintained by a third party, and imported onto this page to help users provide their email addresses. You may be able to find more information about this and similar content at piano.io