Every product is carefully selected by our editors. If you buy from a link, we may earn a commission.
The Best Treadmill Brands for Your At-Home Fitness Needs
Find the pace for your space with these top picks for treadmill manufacturers.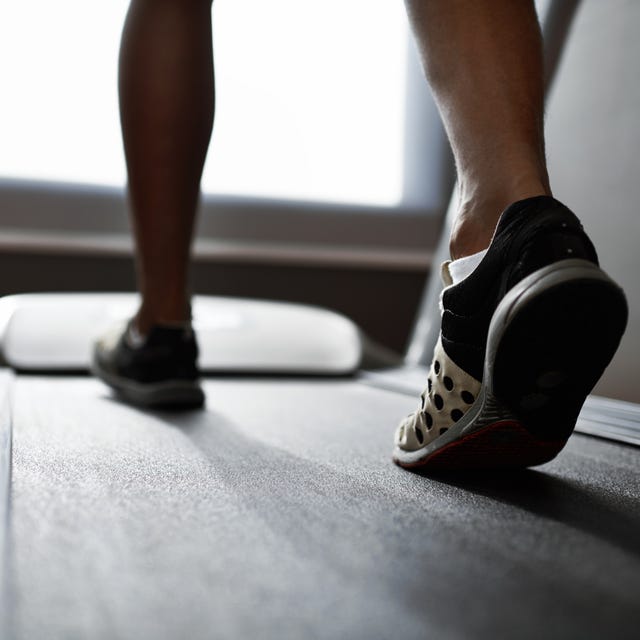 The treadmill is one of the most recognizable pieces of fitness equipment. Whether training at home, hitting the gym or just trying to work out in your hotel's fitness center, odds are there's a treadmill somewhere within your vicinity.
There are plenty of benefits to buying a treadmill for your home, and there are just as many options to choose from. Understanding what makes a good treadmill can help you feel confident in your purchase, leaving you with more of a training essential and less of an expensive coat rack.
To get you started on the right pace, we've run the gambit to outline six brands worth considering when looking for a new treadmill. From tech-heavy titans to simple machines designed for your stride, here are our picks for the best treadmill brands.
A Quick Note on Treadmill Specs
Before you hit the ground running in your pursuit of a new treadmill, first make sure you have the space required to house this piece of fitness equipment. Most treadmills have a similar footprint — roughly 80 inches long and 35 inches wide. For added safety — and in order to get onto the belt — you want some empty space around the equipment as well. Take these general numbers into consideration as you plan out where your treadmill will sit in your home or space.
Additionally, think about how you plan to train with the treadmill. Will you be sprinting through your workouts, or simply taking a comfortable walk to get your daily steps in? How you plan to use your treadmill can determine the proper running surface you'll need. Those who plan to only walk on a treadmill can get away with a shorter running surface, while users wanting to quicken the pace should opt for a longer belt to accommodate their stride.
There are also technical and luxury components to consider, but these can vary depending on how comfortable and guided you want your training to feel. Now, let's set the pace and get into our list.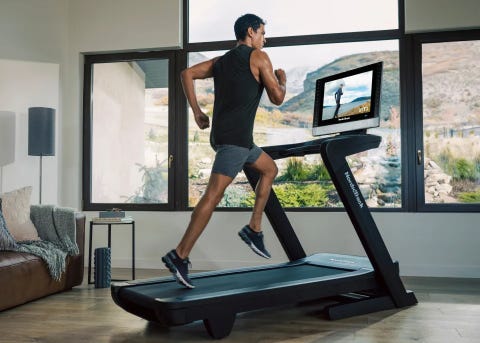 Having been a mainstay in fitness in fitness equipment since 1975, NordicTrack is a definite name to know when searching for a new treadmill. The brand's lineup of at-home cardio essentials offer a plethora of features to fit any need, from guided training programs to HD touchscreens, auto-adjusting inclines and more.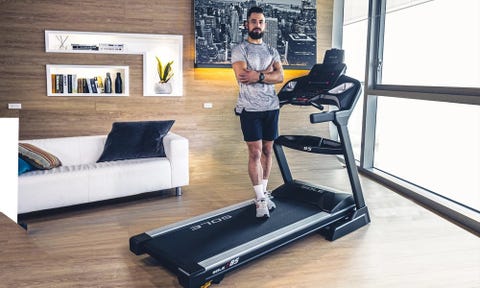 A great quality to consider when looking for treadmills is the ability to fold up the running surface for improved storage. Sole has made a name for itself offering a variety of foldable treadmills that don't skimp on quality. Seriously, these treadmills feel just at home in a commercial gym setting as they do in your living room or garage.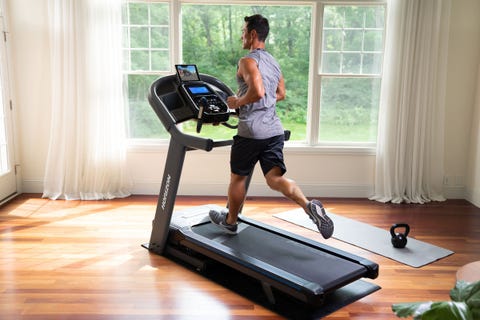 Look, a treadmill can definitely be an expensive investment. Thankfully, brands like Horizon Fitness exist, offering high-quality equipment that doesn't break the bank. Providing simple machines that get the job done, these no-frills treadmills can be great for novice runners that don't want to drop a ton on their first device.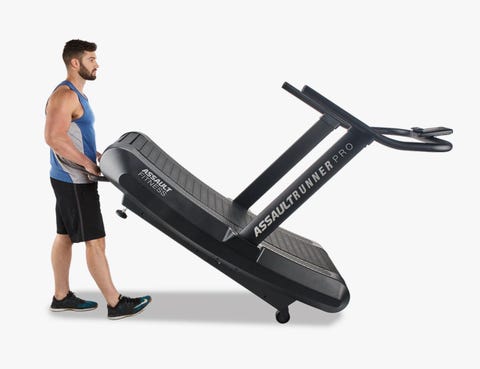 Maybe you're looking for unassisted treadmill running where your pace is the only source of power. If a manual treadmill is the speed you desire, then look no further than Assault Fitness. The curved decks allow for comfortable strides without the need for a motor — just think of the electricity savings!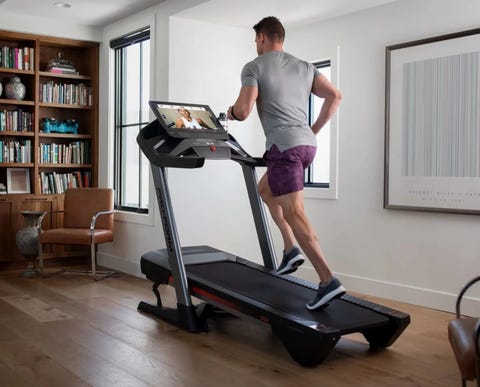 Feature-rich and offering quality components in every build, ProForm is another respectable brand when searching for treadmills. The lineup is vast, with options for any running need. Want the latest tech and guided classes? ProForm's got it. Want a space-saving runner with less of a footprint? ProForm's got it. Train your way with these effective treadmills taking aim at the industry leaders.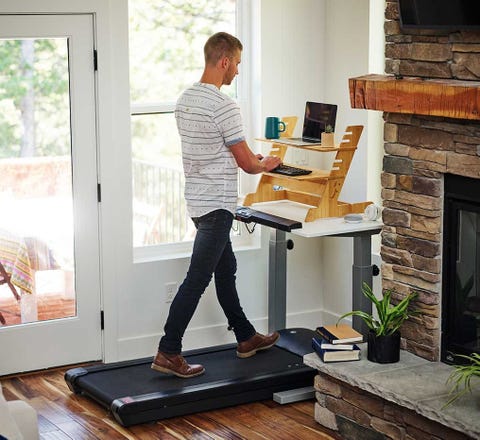 When you run on a treadmill, you're sort of locked into that activity. But what if you could multi-task as you log your daily steps? LifeSpan offers a wide variety of models ranging from everyday fitness to office-ready treadmills and walking desks. If you want to keep your training juices flowing throughout the workday, you can't go wrong with LifeSpan's lineup.
The 9 Best Treadmills for Every Space and Every Experience Level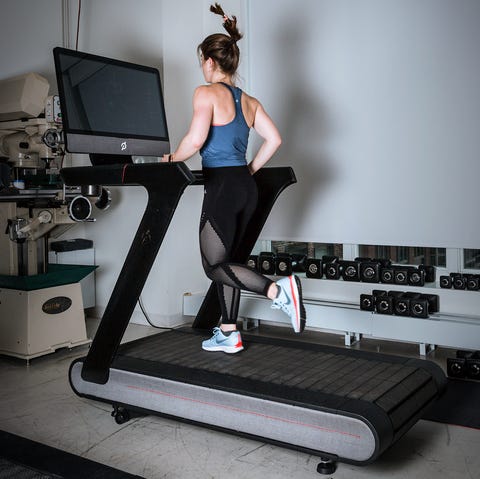 Whether you're just starting out or looking for an upscale upgrade, these treadmills are great for at-home use.