Every product is carefully selected by our editors. If you buy from a link, we may earn a commission.
6 Bottles of Irish Whiskey to Savor Long After St. Patrick's Day
Irish whiskey is booming — here are six bottles to know, all under $100, selected by the Dead Rabbit's Sean Muldoon.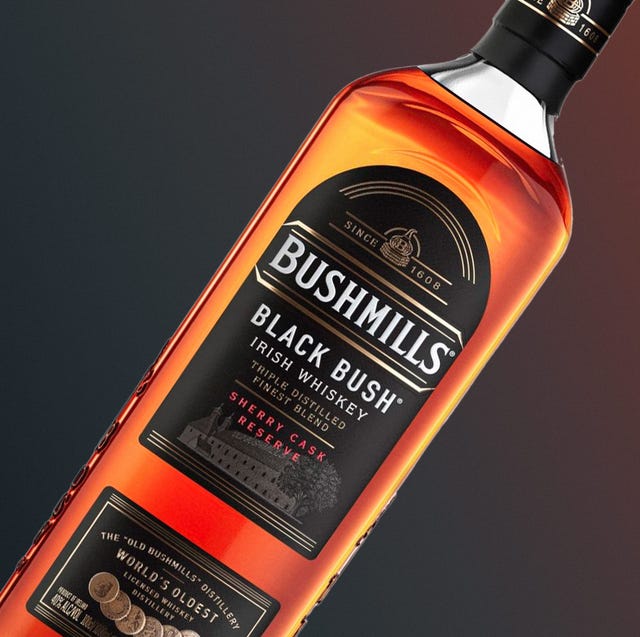 In 2006, there were three whiskey distilleries in all of Ireland. Today, there are at least 30, with more in development. Yet while Irish distilleries remain relatively obscure, overshadowed by their peaty neighbors to the north, they're churning out spirits that, as of late, are able to sway even the most steadfast of single malt devotees.
Old-style Irish whiskey is crafted from both malted and unmalted barley and distilled in pot stills (a time-consuming process). Today's distilleries, however, have strayed from tradition, turning to column stills and blending whiskeys for more consistent, nuanced flavors. Here are six bottles, selected by Sean Muldoon of New York's renowned Dead Rabbit, that reflect the state of contemporary Irish whiskey and signal the good things still to come.
What Is Irish Whiskey?
"Irish whiskey must be distilled on the island of Ireland (both the Republic of Ireland and Northern Ireland) from a mass of malted cereals with or without whole grains," says Jack McGarry, who co-founded Dead Rabbit alongside Sean Muldoon. "Irish whiskey has to have a minimum alcohol content of forty percent, and must be matured for a minimum of three years on the island of Ireland."
What Are the Different Types of Irish Whiskey?
Under the Irish whiskey umbrella, there are four subcategories, each marked by the following flavors:
Single grain: sweet and light
Blend: approachable and accessible. It's both sweeter and more floral, offering low spice with high wood impact
Malt: delicate and floral, with bread and malt characteristics, and, depending on the wood maturation profile, notes of dried fruit
Pot still: sweet, spicy and viscous
The Best Irish Whiskeys of 2022