Every product is carefully selected by our editors. If you buy from a link, we may earn a commission.
The Best Canned Wines to Get Buzzed on the Go
Your fridges, coolers and backpacks will thank you.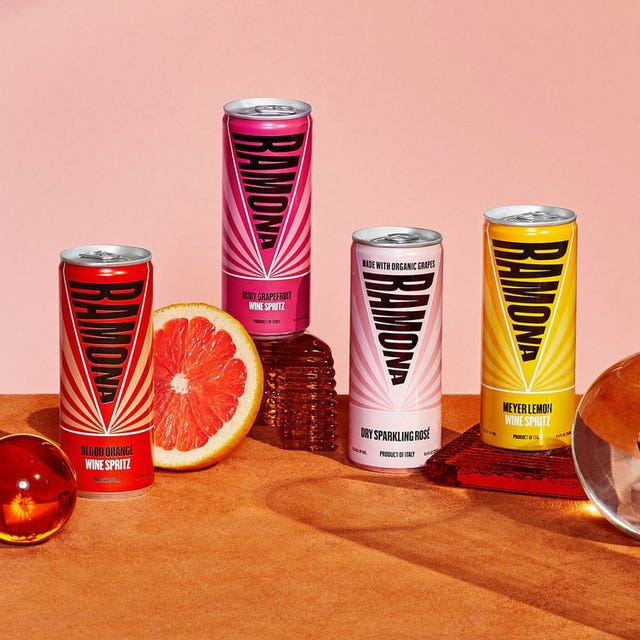 You've probably seen a burgeoning beverage category populating the portable drinks section of your local grocery store or wine shop in the last few years, and you're wondering if it's any good. Just like the newer, better versions of boxed wine, canned wine has been coming into its own, and both winemakers and retailers are taking note.
Sure, there is more variety in the glass bottle category, but canned wine is typically more affordable, portable and you don't have to worry about it going to waste if you only want a glass or two. It's easy to pack into coolers for outdoor adventures and backyard barbecues, and the often fun, funky labels look really good on the 'Gram. If you don't know where to start on your canned wine journey, these nine brands are a sure bet.
Is Canned Wine Any Good?
You bet it is. Just like any product category, certain brands and cans are better than others, but wineries are purposely canning their juice because it makes a delicious product more convenient. "Some of my favorite wines on the market right now are canned," says Zach Mimms, head sommelier at Pinch Chinese. "Just because the wine is in a can does not mean it is of lower quality than wine in a bottle."
Instead of thinking about canned wine as better or worse than bottled wine, simply think of it as different. "We don't can bad wine," says Ross McLauchlan, founder of The Austin Winery. "Think of it like a paperback versus a hardback book. Same words inside." Not only should you give canned wine a chance for the taste, quality and convenience, but aluminum is lightweight and easy to recycle, so it's a little better for the environment, too.
How Does Canned Wine Compare to Bottled or Boxed Wine?
As discussed above, canned wine is going to be just as delicious as bottled if you're buying from the right wineries. "Obviously, most of the wine on the market is sold in bottles," Mimms says. "So you're going to have a greater number of quality selections to choose from in that format. But there are some really stellar canned, boxed and even bagged wines out there."
The biggest difference between canned wines and its bottled and boxed counterparts is convenience. You don't need any tools to crack open a can of wine, and although we prefer it poured into a glass to experience the full range of flavors and aromas, you can simply enjoy it straight from the can. "Canned wine is also a better on-the-go option," Mimms says. "It's much easier to bring a few cans along with you to a picnic than a bottle, glasses and a corkscrew."
Drinking canned wine can also make the experience feel more relaxed and unpretentious. "A lot of people get in their heads when drinking wine and are maybe self-conscious about not knowing very much about the product," Mimms says. "Which is silly because you don't have to be an expert to enjoy something. But I think when you hear that can pop open, all those feelings fly out the window. It frees people to not overthink and just enjoy it."
What to Look for in a Canned Wine
If you want to try a canned wine but don't know where to start, see if any wineries that you already know and trust are canning their wines. You can also visit a well curated local wine shop with a knowledgeable staff. Many of the wines on this list were found by visiting neighborhood wine stores and asking the employees which cans were their favorites. Doing research on the winery and how they make their vino is another way to choose quality cans that are going to taste great. "First and foremost, [look for] 'real' wine," Mimms says. "To me, that means the grapes are farmed responsibly and the wine is made with the least amount of additions and subtractions as possible. And preferably, made by humans that treat their employees with care and respect."
The Best Canned Wines of 2022
The 25 Best Canned Cocktails to Drink in 2022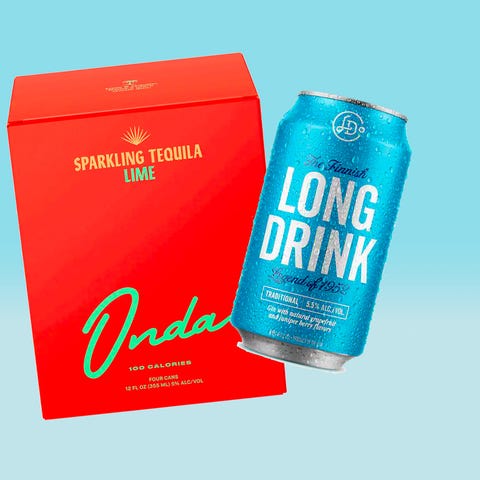 All of your favorite cocktails pre-mixed in a convenient can.