Every product is carefully selected by our editors. If you buy from a link, we may earn a commission.
What Your Grilling Setup Is Missing: a Pan with Holes in It
These grill pans are hol(e)y grails when it comes to over-the-fire cooking.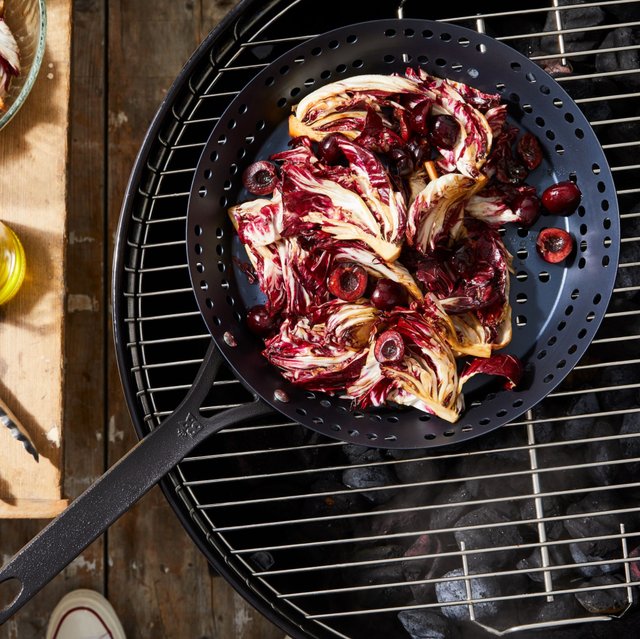 You need a pan with holes in it. Not for indoor kitchens, but for on-the-road, over-the-fire type cooking. Perforated pans have holes that let oil and grease drip away, much like grill grates on a standard grill. Similarly, the perforations allow the fire to touch your food for that fired-up flavor you desire from outdoor cooking. So ditch the standard cast-iron skillet, and buy one of these holey pans.