Every product is carefully selected by our editors. If you buy from a link, we may earn a commission.
The 12 Best Hiking Shoes of 2022
Trade full ankle support for lightness and agility to keep you moving on the trail.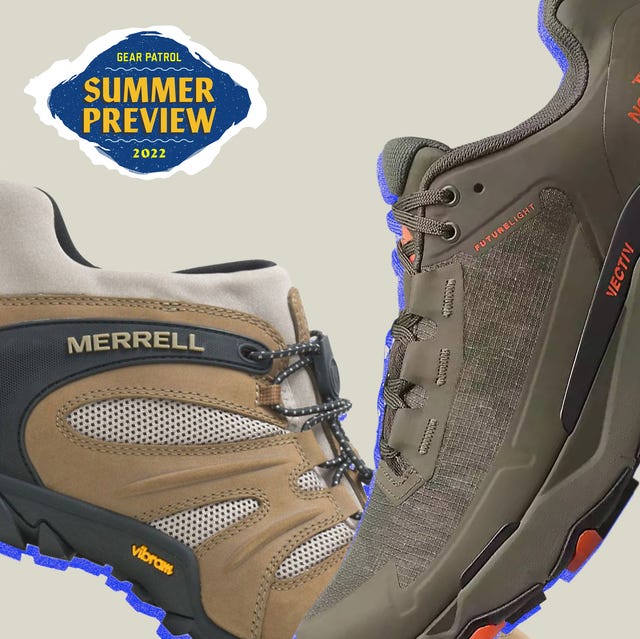 Why should you buy hiking shoes instead of hiking boots? Because if you aren't traveling over seriously rugged terrain or carrying a heavily loaded pack, you might not need the full-size version.
Hiking shoes are lighter and more nimble than boots, but they still come kitted out with features like Gore-Tex waterproofing, grippy rubber tread and supportive, durable uppers. As a bonus, many of them are sleek enough to pass as everyday footwear around town.
Benefits of a Hiking Shoe
The most obvious benefit of choosing a hiking shoe over a hiking boot is cutting weight — by losing the mid-height of a traditional boot, you're shaving ounces off each pair, resulting in a decidedly lighter hiking experience. With a lower silhouette, you're also getting more breathability and freedom of movement, but for anyone with sensitive ankles or past injuries, think twice before switching to a low-profile pair.
An additional benefit of opting for a hiking shoe is travel — since they're less bulky, less heavy and still kitted out with the same waterproofing and durability as their full-sized counterparts, hiking shoes are easier to stuff into your favorite weekender, luggage or travel backpack.
This definitive guide provides information on the best hiking shoes you can buy. In it, we break down each model's key features, such as support, material, weight and more.
This content is created and maintained by a third party, and imported onto this page to help users provide their email addresses. You may be able to find more information about this and similar content at piano.io