Every product is carefully selected by our editors. If you buy from a link, we may earn a commission.
15 Tougher-Than-Hell Tactical Backpacks
Using rugged materials and packing as much function as possible, these backpacks blur the line between battlefield and everyday use.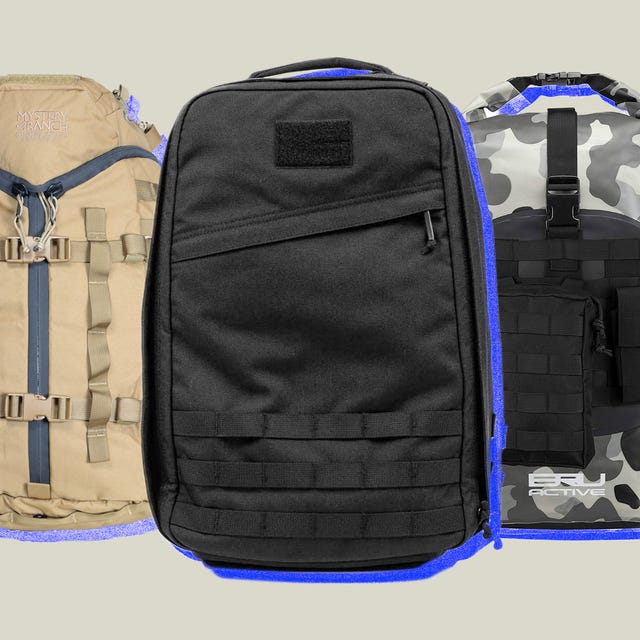 Once it's declassified, advanced military technology tends to drip down into civilian goods. It's how we got GPS, the internet and the Jeep. But the relationship goes both ways, with innovative outdoor products and materials influencing what the military uses, too.
The tactical backpack exists on a spectrum that covers outdoor-specific and everyday use. Like the war zone-ready backpacks worn by service members around the globe, today's military-inspired backpacks are tougher than hell, with organizational features that go far beyond the capabilities of ordinary backpacks.
Heavyweight reinforced nylon, weatherproofing capabilities and earth tone colors are common themes in these crossover bags. They also often feature PALS (Pouch Attachment Ladder System) webbing to be MOLLE (Modular Lightweight Load-carrying Equipment) compatible. There's no better catch-all for all the things you carry throughout your day. And these 14 picks are the leaders of the pack.
Additional contributions by John Zientek, Michael Finn and Hayley Helms.
This content is created and maintained by a third party, and imported onto this page to help users provide their email addresses. You may be able to find more information about this and similar content at piano.io