Every product is carefully selected by our editors. If you buy from a link, we may earn a commission.
What to Get From the New Uniqlo x JW Anderson Collection
The latest collaboration with lauded designer JW Anderson is brilliant from top to bottom.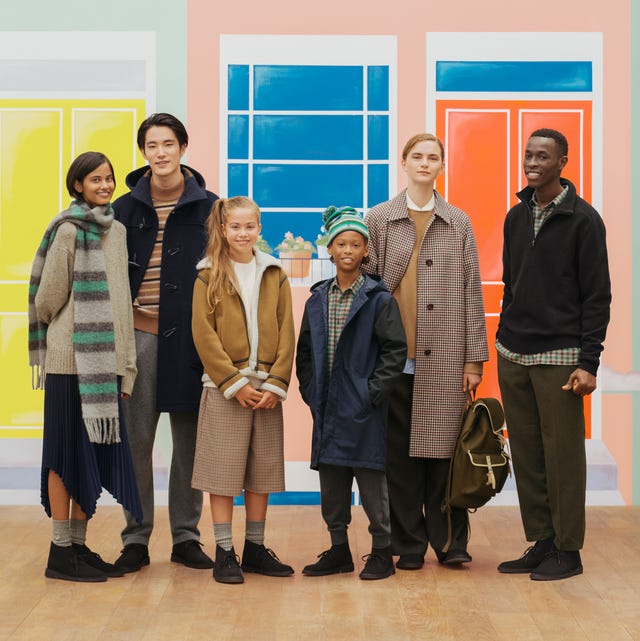 Being entrenched in all things fashion and style, I don't buy as much as you'd think. There's so much clothing out there that I'd rather wait for my ideal version of something to come across before I hand over my credit card or firstborn (whichever one gets me the jacket). I look at clothes like a couch — I'm not just gonna buy one on the fly. It has to fit into the apartment, it has to go with all the other furniture, it has to last. And it's a burden to get rid of if I change my mind. So I'm picky. Rarely do I impulse buy anything. But there is an exception, and that exception is Uniqlo's ongoing collaboration with JW Anderson.
The latest project between the affordable basics brand and the Irish fashion designer has arrived and it's completely great. It's a tour of Jonathan Anderson's personal closet and balances traditional British and Irish fabrics with modern cuts and lounge-ready fits. You'll find chunky donegal sweaters, a luscious duffle coat in glen plaid (the best plaid), Anderson's signature mixed pattern shirts and more. One of the standouts, which is already being packed up and shipped to me, is what they're calling a souffle yarn half-zip sweater with matching pants. Like the name implies, it's decadent.
As riche as the collection seems, it's still Uniqlo. So you'll get the JW Anderson label with a Uniqlo price tag. You can watch the designer talk about the collection below if you want to learn more, but you might not want to spend more time than that because the collection is sure to sell quick.