Every product is carefully selected by our editors. If you buy from a link, we may earn a commission.
The 12 Coolest Baseball Caps for Keeping the Sun Out of Your Eyes
A bunch of options you can wear beyond the ballpark.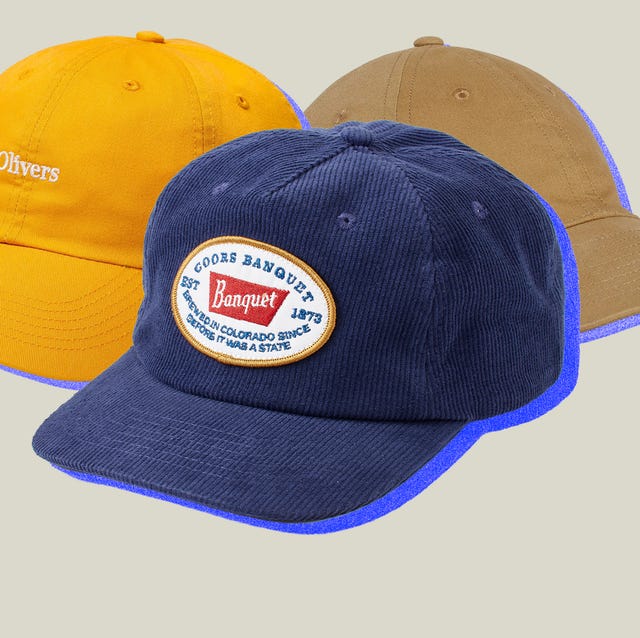 No matter where you live, the baseball cap is a smart accessory for everyday sun protection. While the style hasn't changed that much in recent years, more brands are now offering the staple style in warm-weather appropriate fabrics. Keep an eye out for breathable linen and washed-out cotton — they'll keep your head both cool and shaded through the dog days.
How to Pick the Right Hat
Even if you have a favorite cap already, these seasonably appropriate options are well worth adding to your headwear rotation. They don't don the logo of distant or deserted sports franchises, nor a company kind enough to gift you branded garb.
These features subtly render them both more casual and more appropriate for places beyond the ballpark. Invest in one that won't lose its shape after a few wears. The style certainly isn't going anywhere —the wildest innovations have been this ambitious bill — so stock up on ones you'll own forever. Worst case scenario they become a sought-after vintage piece with a storied past life.
What These Avoid
Unflattering details like embroidered logos, weird tags or odd fits altogether aren't always easy to avoid. In fact, you'd need to see most of these hats firsthand to know whether there's a logo at the rear, a leather strap or a nylon one or extra fabric on top. Luckily we have, and we'll point out potential problems as they arise.
How to Address Hat Hair
With consistent hat-wearing comes a serious issue: hat hair. You know, when you slip out of that warm hat and your hair goes every which way, or, on the contrary, it looks like you combed it straight down with super glue? There's a fix, I promise, that isn't just wetting your hair in your work's bathroom or the restroom in the rear of the restaurant.

Try the Everyday Tonic by Fellow, a chain-of-barbershops-in-big-cities-turned-grooming-brand. It's alcohol-, paraben-, and sulfate-free — vegan-friendly as well, meaning it wasn't tested on animals — and it comes with a nice, all-natural barbershop-like scent; fresh and clean like Barbicide but more botanical (like ocean air, almost).
The Coolest Baseball Caps for Men
This content is created and maintained by a third party, and imported onto this page to help users provide their email addresses. You may be able to find more information about this and similar content at piano.io