Every product is carefully selected by our editors. If you buy from a link, we may earn a commission.
The 10 Best Baseball Caps to Wear This Summer
A bunch of options you can wear beyond the ballpark.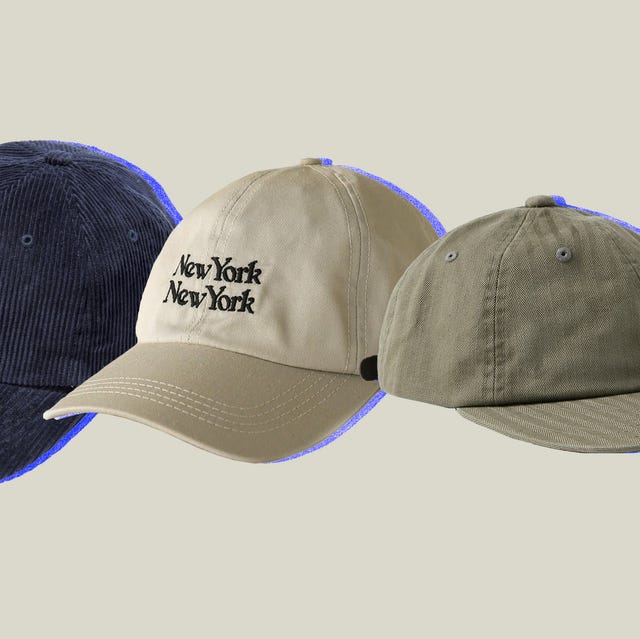 No matter where you live, the baseball cap is a smart accessory for everyday sun protection. While the style hasn't changed that much in recent years, more brands are now offering the staple style in warm-weather appropriate fabrics. Keep an eye out for breathable linen and washed-out cotton — they'll keep your head both cool and shaded through the dog days.
Even if you have a favorite cap already, these seasonably appropriate options are well worth adding to your headwear rotation. They don't don the logo of distant or deserted sports franchises, nor a company kind enough to gift you branded garb. These caps subtly render them both more casual and more appropriate for places beyond the ballpark. Invest in one that won't lose its shape after a few wears. The style certainly isn't going anywhere —the wildest innovations been this ambitious bill — so stock up on ones you'll own forever. Worst case scenario they become a sought after vintage piece with a storied past life. Shop 10 of our favorite ball caps below.
Best Overall Baseball Cap
Corduroy Field Cap
Cut from 100-percent cotton 8-wale corduroy, Battenwear's baseball cap breaks free from typical materials in favor of something heftier — and more textured.
Best Upgrade Baseball Cap
Herringbone Cotton Baseball Cap
An adjustable leather buckle strap complements Beam Plus' Herringbone cotton cap. There's a tiny embroidered logo on the back left side, too.
Best Affordable Baseball Cap
Recycled/Organic Twill New York New York Cap
OK, to be fair, I said there weren't any sports teams on any of these caps. That statement is still true. Corridor's New York New York cap is cut from a mix of recycled poly and organic cotton, and gives credit to the city the company was founded in.
Cotton-Twill Baseball Cap
This cotton-twill cap comes in a unique brown color way perfect for topping off an array of late summer and early fall outfits. There's an adjustable fabric strap at the back to ensure the proper fit.
Norse Projects x Geoff Mcfetridge
Born from a collaboration between Norse Projects and artist Geoff Mcfetridge, this cap comes with the latter's work embroidered on both the front and back.
Sometimes a cap serves as IRL incognito mode. Wood Wood's Low Profile Cap emphasizes the accessory's role in running errands in privacy.
Here's another cord cap, courtesy of Pedro and Tailor. However, the brim on this iteration is finished in rich, soft velveteen.
Adsum's garment-dyed logo hat comes with a vintage green undervisor. This option will faded nicely from its original rich Indigo to something more denim-like.
Ebbets Field Flannels manufactures caps worn by classic sports teams — most of which have since ceased playing. This option, however, is their base cap — a hefty cotton iteration — sans logos or graphics.
Barbour's Wax Sports Cap can endure all types of weather, from rain and window to light snow and sleet. But, it's breathable enough to be worn in-between summer rain showers, too.
This content is created and maintained by a third party, and imported onto this page to help users provide their email addresses. You may be able to find more information about this and similar content at piano.io