Hat Hair Have You Down? Here's How to Fix It — Fast
Hats can wreak havoc on your hair. Don't let them.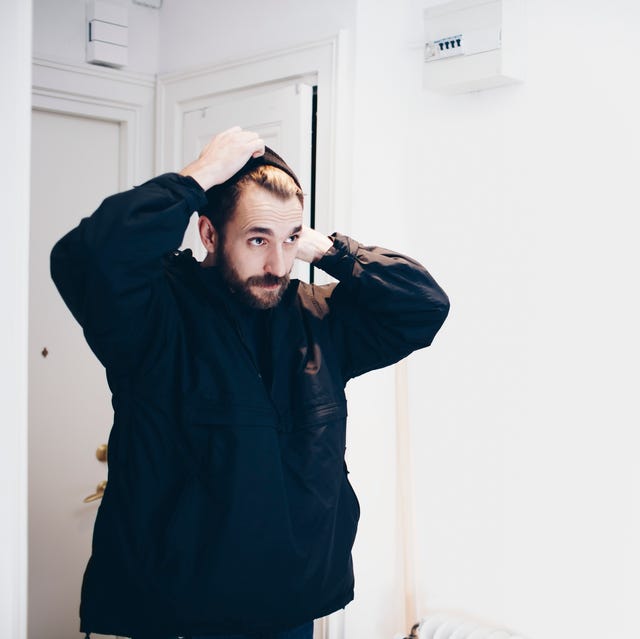 It's officially winter, which means, at least for those of us that experience real winters (sub-zero temps, snow, etc.), it's also beanie season. But with consistent hat wearing comes a serious issue: hat hair. You know, when you slip out of that warm hat and your hair goes every which way, or, on the contrary, it looks like you combed it straight down with super glue? There's a fix, I promise, and it isn't just wetting your hair in your work's bathroom or the restroom in the rear of the restaurant. (That rarely works.)
Instead, try the Everyday Tonic by Fellow, a chain of barbershops in New York, Los Angeles and San Francisco with its own in-house grooming brand. The formula is alcohol-, paraben- and sulfate-free — vegan-friendly as well, meaning it wasn't tested on animals — and it comes with a nice, all-natural barbershop-like scent: fresh and clean like barbicide but more botanical (like ocean air, almost). Plus, the mister itself is super satisfying. It sprays an even yet effective amount with impressive consistency. You don't tend to consider the actual applicator unless you're talking about cosmetic products, but it makes a difference.
It's easy to use, too. Spritz it a few times into your stuck or stubborn hair. There's no need to soak it, but be sure to use enough so that it actually impacts its appearance. Then just tussle it until it looks right again. The formula reactivates styling products and refreshes even the stalest — ever wear a beanie all day? — hair.
And it isn't just a cosmetic fix: Aloe vera and bisobolol both soothe dryness; eucalyptus purifies dirt and debris; witch hazel absorbs oil; and vitamins A, C and E nourish the scalp. Plus, since it's all-natural, it never hurts to use it. Spritz your hair as many times as you need, and let it dry back into its correct place.
More Hair Products for Men