Every product is carefully selected by our editors. If you buy from a link, we may earn a commission.
12 Great Zip-Up Hoodies to Wear Now
More practical than pullovers, these open at the front to let cool air in (but only when you need it).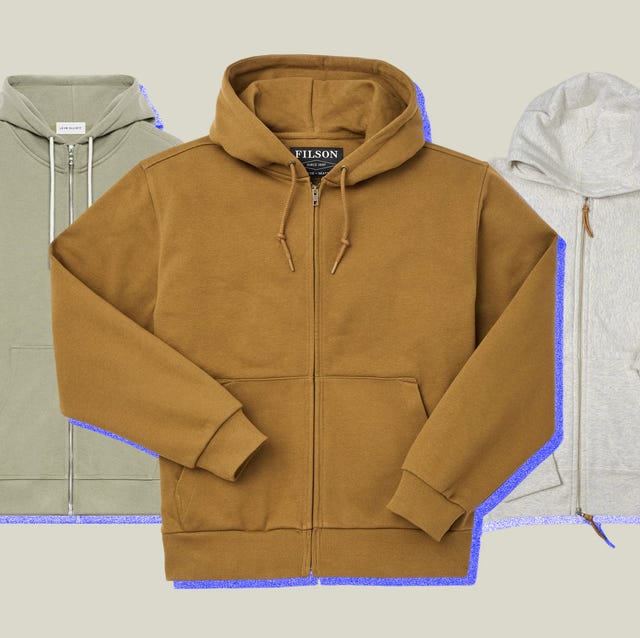 The zip-up hoodie is the convertible of clothes. Like if an all-terrain SUV came with a soft top, if that makes sense. They boast the same hard-wearing capabilities as pullover hoodies (aka ones without zippers), but they come with their own temperature regulating technology (a zipper!). If you overheat, you won't need to wiggle your way out of your heavyweight hoodie, lifting up your undershirt, ruffling your hair, and dislodging glasses or AirPods along the way.
That's a shortlist of not-so-serious problems, but when you're bundled up without room, time, or the green light to get undressed just so you don't drown in your own sweat, having the option to undo your front proves essential. On the contrary, sure, you can wear it as a top layer, too, but doing so requires an eye for fit, fullness, and fashionability. Finding one that will be as flattering as it is comfortable shouldn't be a futile fight, though. Here's a head start: shop a dozen of our favorites below.
This content is created and maintained by a third party, and imported onto this page to help users provide their email addresses. You may be able to find more information about this and similar content at piano.io