Every product is carefully selected by our editors. If you buy from a link, we may earn a commission.
White T-Shirts You Can't Live Without
White tees are an indispensable part of a man's wardrobe. You can wear one with absolutely anything.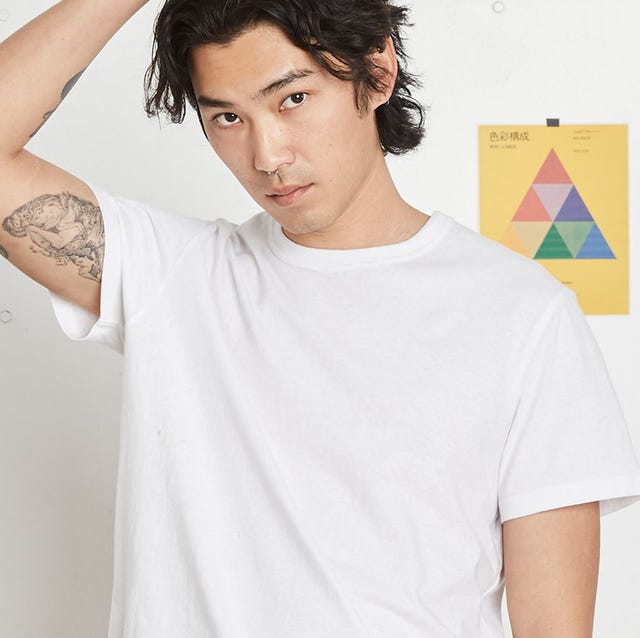 It's impossible to overstate the impact of the plain white T-shirt. Donned by silver screen demigods like Marlon Brando, Steve McQueen, and James Dean, referenced by rap artists like Dem Franchise Boyz, Travis Scott, and J. Cole, and worn by seemingly everyone at least once, the white tee is ingrained not only in popular culture but our psyches, too.
It's as Americana as it is metropolitan, unique as it utilitarian, and everything adjective in-between. Versatility has gotten the white tee far; perfect as a top layer under the scorching sun or a jack-of-all-trades underneath another garment, there's nothing it can't work with — and well, for that matter. As such, toiling over the intricacies of different brand's versions may seem counterintuitive. It'sjust a white T-shirt, right? Wrong! Fit, feel, and, of course, affordability are important considerations.
Fortunately for you, we've weighed the options, of which are there millions, and rounded up a list of our favorites — from the $15 budget buy to the $65 splurge.

---
This content is created and maintained by a third party, and imported onto this page to help users provide their email addresses. You may be able to find more information about this and similar content at piano.io