Every product is carefully selected by our editors. If you buy from a link, we may earn a commission.
Aimé Leon Dore and Woolrich Want to Make You a Fly Ass Fisherman
The duo's latest collab is going fast on Aimé Leon Dore's site, but it's live on Woolrich's as well.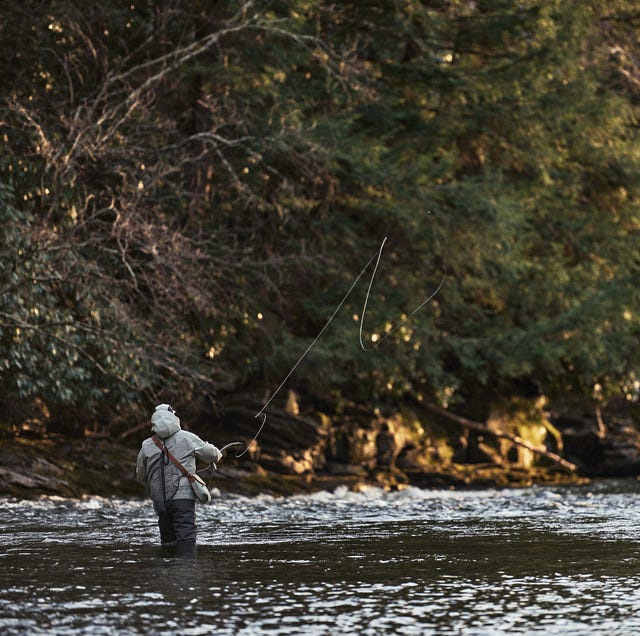 The fifth installment of an ongoing collaboration between NYC brand Aimé Leon Dore — owned by soon-to-be New Balance Made in USA Creative Director, Teddy Santis — and Pennsylvania-born outdoors brand, Woolrich, which is technically the oldest outerwear brand in America, arrived today...and sold out fast. It featured everything you to become a fly fisherman: bucket hats, technical vests, five panel caps, rain jackets, fisherman shirts with matching pants, fanny packs and much more. Lots of must-cops done in traditional Aimé Leon Dore's fashion. I'm sad I missed out. If you navigate your way to ALD site's now, there are bits and pieces of the popular release left, but most of it is long gone.
For good reason, though. We predicted the first one would break the Internet, or at least its own site, and it did. This latest one was a lock to get as much attention from the moment it was announced. Lots of folks, avid fishers or not, were anxiously awaiting its arrival.
However, there's a semi-secret — though honestly not that secret — way to shop the entire collection still. 95-percent of it is available in Woolrich's online store. Sure, some of the stuff remains exclusive to ALD, but the bulk of the launch lives on. Again though, probably not for long — act fast if you liked what you saw but couldn't get your info entered fast enough to order it.