Every product is carefully selected by our editors. If you buy from a link, we may earn a commission.
The 17 Best Vests for Men
These are not a part of the infamous Midtown Uniform.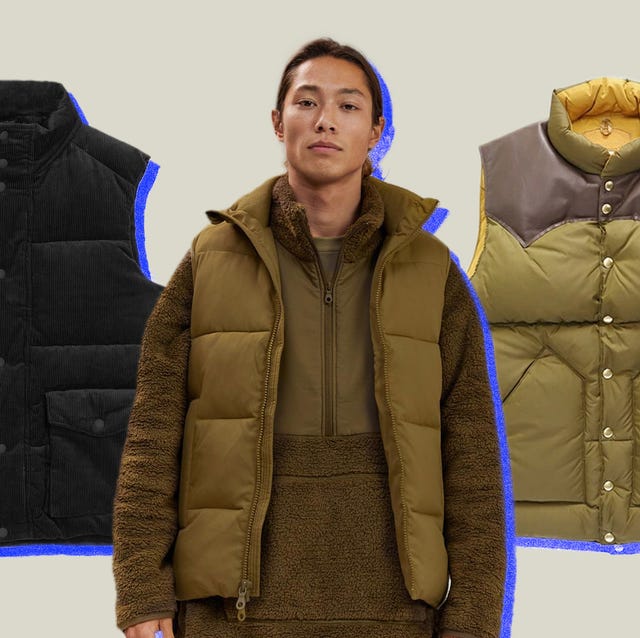 Ah, the vest, a garment nearly killed by fashion-deprived finance types. You know the meme: the Midtown Uniform, comprising a button-down, a vest overtop and slacks to complete the fit. Like red hats, flat-pile fleece vests will never be the same; they're forever tarnished, spoiled by their abundance (and an unsavory affiliation with the well-to-do).
There are, however, a bunch of other styles you could consider; ones that won't make you shitposter (a term of those that post these memes) prey. These trade the straight shape of (usually) Patagonia vests for volume, whether through quilting, down or exterior texture, like corduroy, wool, suede, sherpa or tin cloth. Plus, these will actually keep you warm, because a handful are insulated while others are made from materials more renowned for their warmth retention.
Simply put, you need one of these and not one of those, if that makes sense. Find what exactly we're talking about below.
This content is created and maintained by a third party, and imported onto this page to help users provide their email addresses. You may be able to find more information about this and similar content at piano.io