Body High: Weed Merch Is More Artful Than Ever
Brands are moving beyond socks or T-shirts printed with pot leaves.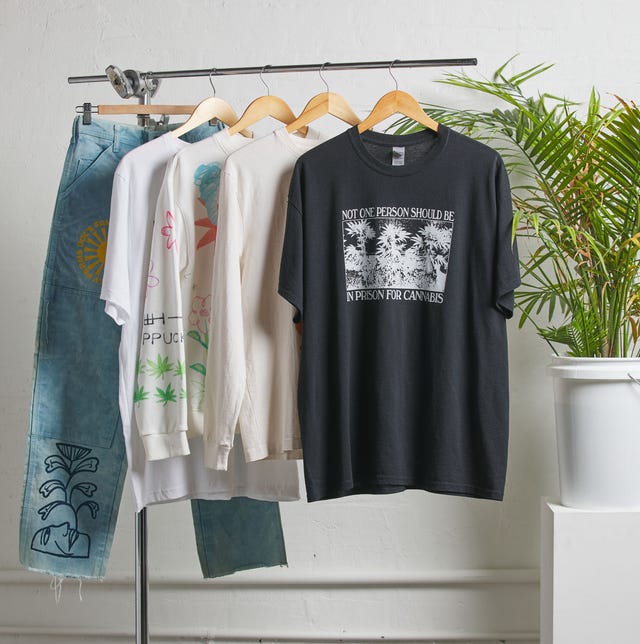 A version of this story first appeared in Gear Patrol Magazine. Subscribe today.
---
Cannabis has been around since, some say, 2000 BCE. It's documented in texts from Ancient China, Africa, and Eastern Europe, and a part of spiritual life in Jamaica and on the Indian subcontinent, where the plant's indigenous to. Stateside, the number of citizens open about their cannabis consumption is increasing.
Only five states haven't yet passed laws to legalize cannabis for medicinal or recreational use. The early adopters, Colorado and Washington, only did so in 2012. Relatively speaking, we're still in the wee beginnings of what will be a $91.5 billion dollar industry by 2028, according to Grand View Research, Inc.
Brands that grow and pack, distribute, sell, advertise, deliver, educate about and advocate for criminal justice reform around cannabis are forging the legal landscape. But despite the rapid growth, these companies remain punk in spirit, creating merch for a new generation of consumers. Is it high fashion? Depends who you ask.
---