Every product is carefully selected by our editors. If you buy from a link, we may earn a commission.
These Scarves Will Keep You Warm This Winter
The accessory covers areas even a beanie and an overcoat cannot reach.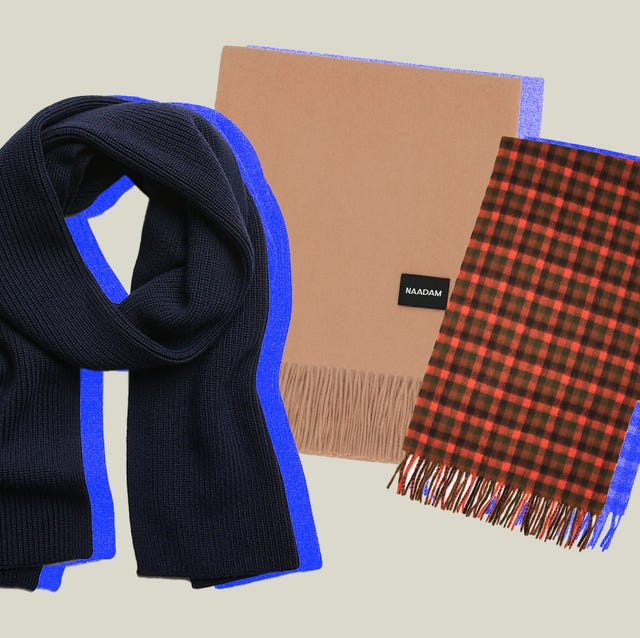 Scarves have had a number of callings, and names, throughout history. As sudariums, ancient Romans used them to wipe sweat from their faces. As cravats, 17th-century Frenchmen wore them like a sort of necktie. Other types of scarves have also been worn as religious garments, as shields from dust and wind, and to signify rank by military personnel.
Today, most people wear scarves to stay warm in the winter. Yes, style is important, but a scarf's main purpose is to keep the neck warm — to protect where a beanie and winter coat cannot. These scarves come in all kinds of fabrics, from silk to lambswool, yarn and cashmere, at least one of which is sure to match your style.