Every product is carefully selected by our editors. If you buy from a link, we may earn a commission.
These Are the Best Smelling Laundry Detergents
Nothing smells quite as nice as freshly cleaned laundry.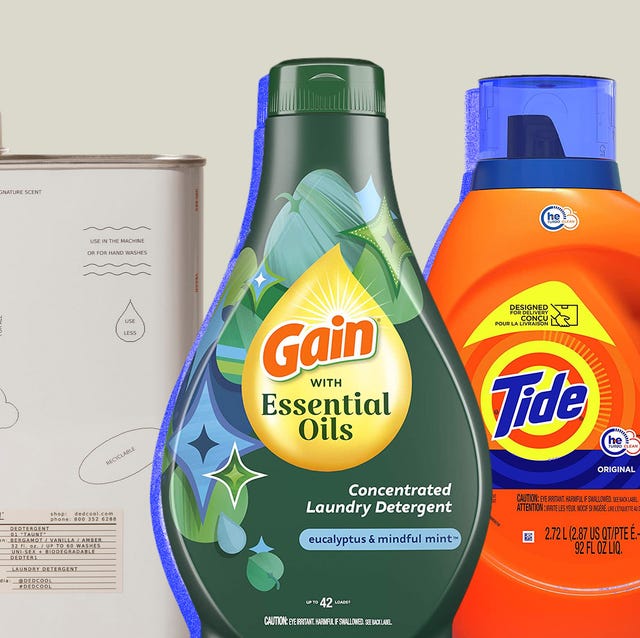 There are very few fun things about doing laundry: It's a hassle. Once the hamper is full, it's a game of chicken between partners to see who will just do it. There's the separating of light garments and darker ones. Then, there's the balancing act of keeping the balled wet clothes intact long enough to reach the dryer. After drying the mass, there's folding, pairing balled socks, and the uncurling of the fitted sheet into an ambiguous shape (somewhere between a rhombus and an armadillo). And, finally, the dreaded hangers come out. All in all, it's a pretty unglamorous chore.
But, there is one thing I love about laundry: the smell of it. God, do I love that just-washed scent. I love it so much, in fact, that when I worked at a resort one summer, I used to take a specific route to the cafeteria just so I could pass the housecleaning quarters, sneaking a whiff of just-pressed linens when I passed.
But it's not just me: scented detergents have been around for more than 200 years, and now account for a $7.91 billion industry in the U.S. alone. It appears I'm not the only one who loves that smell every time I pull on a T-shirt fresh from the dryer.
Why the Scent Matters
Most detergents on the market offer perfumes added to their formula. We've grown accustomed to having laundry smell a certain way. That's because fibers, even when clean, tend to hang onto the smells around them: your hard water, your gym shoes in the closet, your cigarette smoke. Scents help to mask the everyday odors we come in contact with, without being irritating or competitive against our natural scent or preferred cologne.
Innovations in the Industry
While scented detergents have been around for generations, it's only recently that new innovations have been made in the detergent space. Brands are taking a closer look at naturally-derived ingredients, focusing on hypoallergenic formulas, and employing new technologies within the detergents themselves to keep clothes smelling better for longer. (There are even scent boosters that enhance fresh laundry's signature scent.)
The Best Smelling Laundry Detergents
With that, here is a round-up of the best detergents that will make this almost worth the hassle... almost. From new and intriguing to trusted and traditional, you're sure to find one that works for you.
---