Every product is carefully selected by our editors. If you buy from a link, we may earn a commission.
The Best Sweat Shorts to Wear All Summer Long
From classic heather grey sweat shorts to low-hanging, luxe designer options.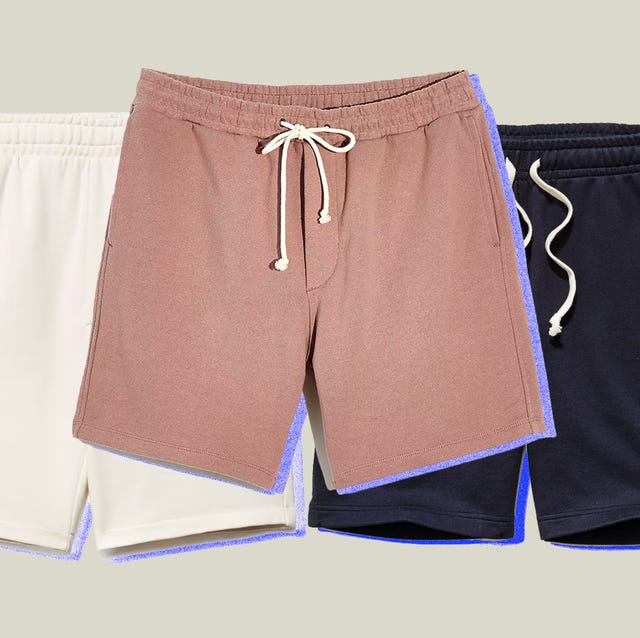 Sweatpants were originally intended for athletic pursuits. Today, those pursuits are mostly achieved from the couch, in search of which channel has the game on — sweatpants are simply the go-to pair of bottoms for many. They're perfect for chillin' at home, working from home or heading out to meet friends.
Sweat... Shorts? Seriously?
If you want the comfort of your beloved sweatpants without emphasizing the sweat part, especially now that the weather's heating up, sweat shorts are the logical choice. The basis for a good pair of sweat shorts is a comfortable and durable jersey or terry-cloth fabric. It's stretchy, has a comfortable drape and is the perfect lounge-friendly material. Whether it's a pair of no-nonsense heather grey joints or an over-the-top pair with luxury materials, there are a ton to choose from.
What to Look Out for
Your sweat shorts need two things: thickness and structure. If they're too thin, they'll look like boxers. If they have no structure, they'll sag like a diaper. Don't get me wrong, though, an oversized pair can be both big and well-built. There are a few of those on this list, but your best bet is a well-fitting pair with an appropriate weight.
The Best Sweat Shorts