Every product is carefully selected by our editors. If you buy from a link, we may earn a commission.
Pomades You'll Find at the Drugstore, Reviewed and Ranked
Our honest look at ones they typically stock.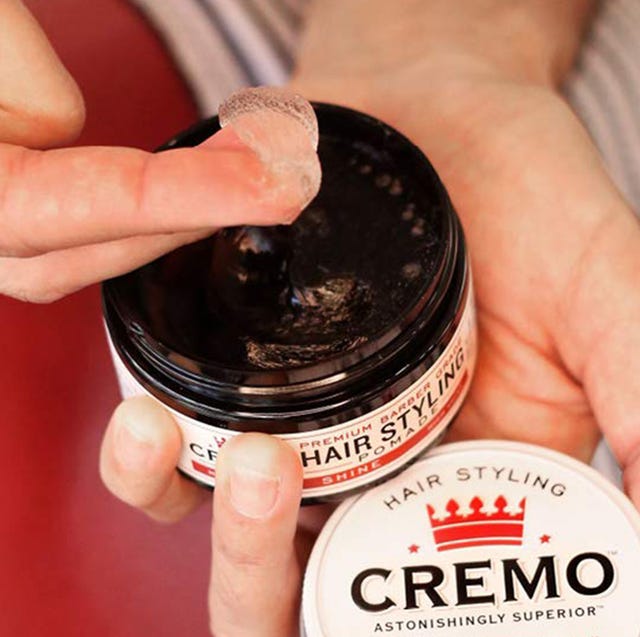 Here's a fair warning about the products on this list: they don't represent the upper echelon of their category. Looking for an exhaustive list of the best pomades money can buy? Here you go; shop there. However, the entries below are best saved for those in a pinch: those fresh out of product and unable to wait for another tin to ship; those touching down in another city with a few items missing from their Dopp kit; or those with a fresh haircut they suddenly need to style. You can find all of these at your local drugstore, big box retailer or grocery store — and, as evident below, on Amazon, too.
Ranked from best to worst, each one is a sub-$20 pomade made by a company you probably already know: Cremo, Axe, Murray's, Old Spice, American Crew and Fix Your Lid. Perhaps you've seen them in the aisles of your favorite convenience store and wondered whether they're worth a try. Hair styling is a highly personal process and thus choosing the right product for your preferred look is, too. Preference plays a role in whether we like how it feels in our hands or hair, how it smells, and, of course, how it looks when applied. I'd be wrong to say absolutely none of these are worth trying. That's simply not true, and a few are actually quite good. Would they be my ideal choice? Certainly not, but if I've forgotten to reorder the stuff I trust, you'll find me in Target copping two tins of Cremo.
This list starts there, with Cremo's Barber Grade Pomade, and ends with an option from a grooming brand every man's familiar with. (It rhymes with Mold Twice.) For those two and the options in-between, we've provided essential details on texture and smell, hold and shine, strength and how easy it is to wash out.
This content is created and maintained by a third party, and imported onto this page to help users provide their email addresses. You may be able to find more information about this and similar content at piano.io