Every product is carefully selected by our editors. If you buy from a link, we may earn a commission.
The 16 Best Shampoos for Men
Options for every hair type.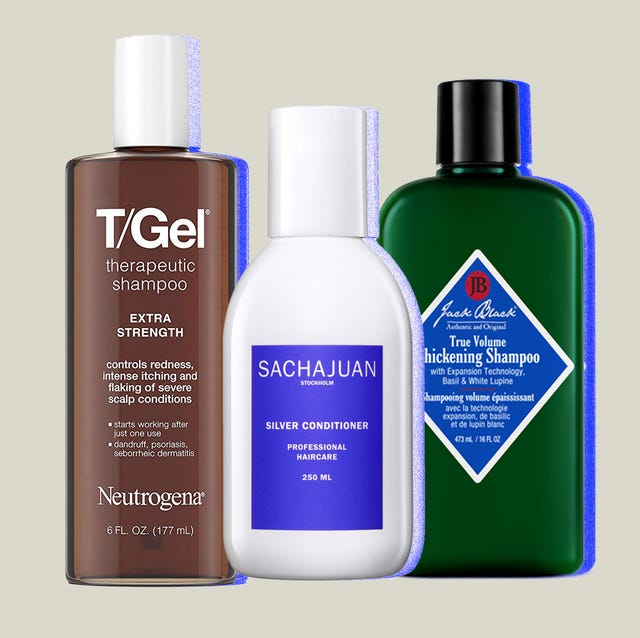 It's not easy to write about the best shampoo for men, given that no two guys have the same needs for their hair. Couple that with the fact that shampoo, on its own, is a no go. You need to pair it with an excellent conditioner (typically, the brand you use will have a matching conditioner; it's best you just stick with that, and always follow the washing with the conditioning). But when we break down the various washing needs of most men, it's easier to spotlight the shampoos we love best — and those we wholeheartedly recommend for you.
Think first about your own hair: Is it long, short, fine, thick, curly, thinning or some combination of those? Is it dry or oily, or neither? Are you prone to sun or heat damage, winter parching or even dandruff? Is it dyed any color of the rainbow, or perhaps platinum blonde or silver? Or is it naturally gray or silver, or even naturally blonde and at risk of turning brassy? Bald men, you're not off the hook, either. Your scalp is just as prone to dryness, excessive oil, and dandruff and you need to keep a shampoo stocked accordingly.
So, with your specific needs in mind, peruse the list below. These are our favorite products in each corner of the field. Just don't forget to pair them with a conditioner in order to ensure fully healthy, soft and vibrant hair. (Bald men, you're off the hook on conditioner.) Ideally, you'll shampoo 2-3 times week, always followed by conditioner. And, if you shower often, you can even condition on the days in-between. Guys with excessive oil may want to wash more frequently or can substitute dry shampoo spray in the mornings between washes (after a conditioner in the show) before they style their hair.
This content is created and maintained by a third party, and imported onto this page to help users provide their email addresses. You may be able to find more information about this and similar content at piano.io