Every product is carefully selected by our editors. If you buy from a link, we may earn a commission.
These Dyes Are Easy on Your Hair
Color your cut with one of these at-home kits.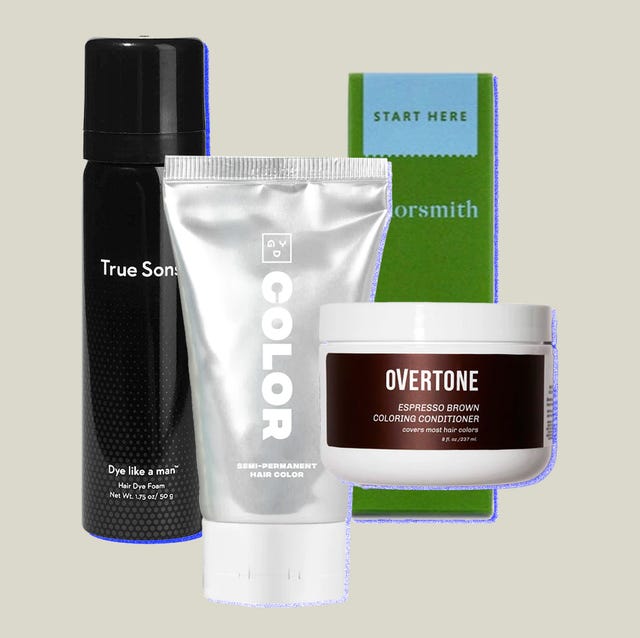 Many men are now opting to dye their locks, choosing between bleached, pretty-much-platinum tones or technicolor hues. But coloring your hair can be costly and time-consuming, potentially even damage-inducing if done the wrong way.
Why to Dye Your Hair
Whatever your reasoning for desiring a dye — maybe you've been met, either prematurely or at long last, by a few grays; perhaps you've always wanted to try blonde for a summer; maybe you're just an adventurous person in search of their next statement — doing so in 2022 proves far easier than even a few years ago. Kits abound and handy guides, like this one, are a dime a dozen. (Cautionary tales are, too.)
How to Dye Your Hair
Our best advice is to trust yourself — after spot testing, of course. Most kits come with their own set of instructions that explain how to apply the dye, how long it should soak in and how to wash it out or whether you wash it out at all. The best post-dye treatment is always to condition your hair. It needs hydrated, I promise.
It's also important to remember while none of these are permanent, they will last — so be smart about it. Sure, dyed hair is by no means illegal or even rare anymore, it'll be a stark change for you and your look.
What Not to Do
What not to do: leave the dye in for longer than the box tells you to; let your dye touch everything in sight (dye is so damn messy); forget to moisturize or condition your hair afterward; freak out if the tone turns out a tad brassy (purple shampoos can fix this); and, most importantly, pick some sub-$10 kit at your local convenience store. These kits come from newer and smaller brands that care about the health of your hair. Traditional dyes are harsh — these are not.
---
This content is created and maintained by a third party, and imported onto this page to help users provide their email addresses. You may be able to find more information about this and similar content at piano.io