Every product is carefully selected by our editors. If you buy from a link, we may earn a commission.
The Best Black Sneakers You Can Buy Right Now
These utilitarian designs are still plenty stylish.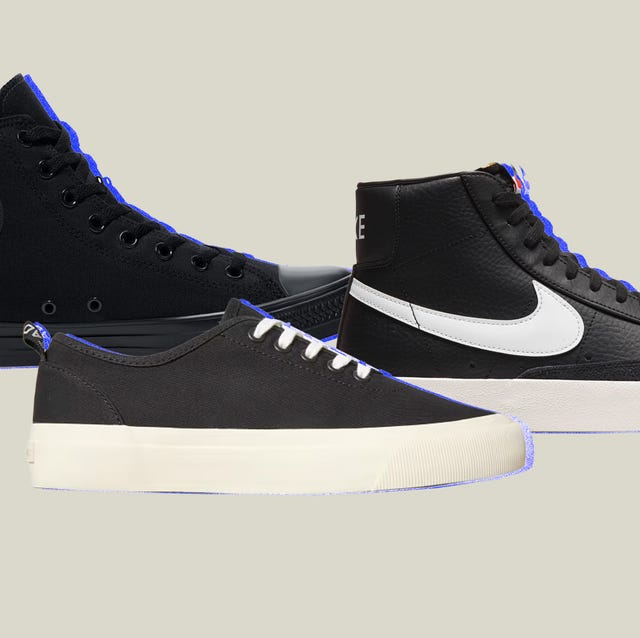 The omnipresence of white sneakers in popular culture made me ponder whether black ones are as universally appreciated. Often, they're relegated to being worn as part of a uniform — see waiters and retail workers — but, in my opinion, they aren't bad at all. Internet search queries confirm, though, that they give men trouble. "What to wear with black sneakers?" and "How to wear black sneakers?" are two of the most popular questions posed to Google's crystal ball.
How to Wear Black Sneakers
My advice? Don't overdo it. All-black sneakers are fine if you dress monochromatically or gravitate toward all-black outfits, but few of us, if any, keep that up. Seek out black sneakers that incorporate other colors — even if it's simply white, off-white or gray.
It's important to play with shape, too. There are really three ways you can go: with a well-known silhouette, something super chunky and or something streamlined. Each offers something completely different, and which works best for you depends how you dress. If you skew conservative, pick something streamlined. If you're super athletic-looking, or really into fashion, go big. And if you're a black sneaker expert, try something well-known; you'll look like a veteran of the aesthetic.
Black Sneakers for Men