Mercedes-Benz's Custom Division Creates Bespoke Beauties. We Drove One
Mercedes-Benz's in-house color and trim customizing division gives buyers a chance to make their wilder dreams come true.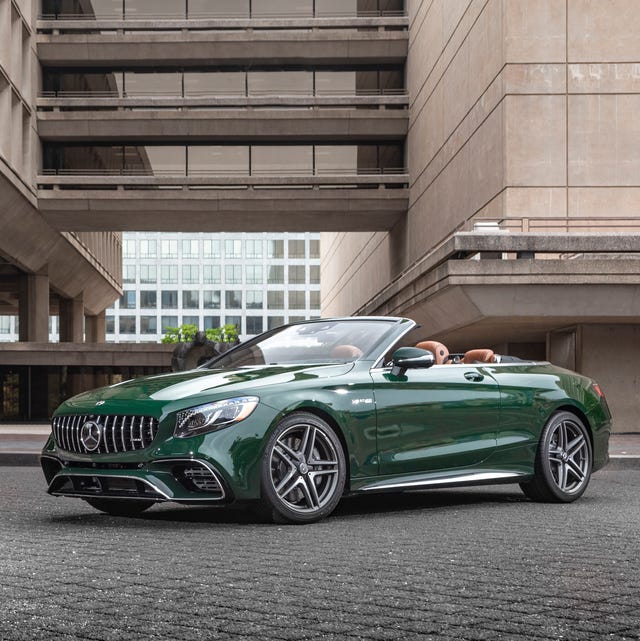 Mosey into a Mercedes-Benz dealership (or walk your fingers over to the company's online car configurator), and, depending on which model you select, you'll be greeted with a vast array of exterior colors and interior trims to choose from. Most people might choose staid silver or basic black, but depending on the model, you could pick lovely shades from white to green to brown to blue.
But for some people, off-the-rack cars just won't do. For them, Mercedes-Benz USA offers a little-known program called Designo Manufaktur. Designo — or designo, as Mercedes prefers to style it — has long been behind some of the more exotic paints and trims of the Benz / AMG family, but their Manufaktur division takes things further by letting discerning clients choose from a far wider spectrum than normal.
Recently, Mercedes loaned us an example of one such car — a Mercedes-AMG S63 Cabriolet — to experience the Designo Manufaktur touch for ourselves, then gave us a chance to speak with the people in charge of its U.S. operations to learn a little more about it. Here's what we discovered.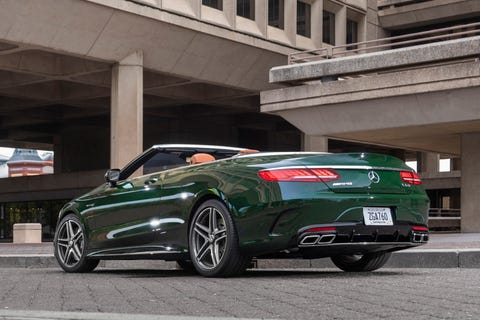 This particular Mercedes is clad in a color that the carmaker calls "Designo Manufaktur Deep Green," a shade previously used on the SL-Class of the 1960s and 1970s. Pulling out deep cuts from the back catalog of paints is one of the things Designo Manufaktur specializes in; they can even pull colors from the catalogs of other carmakers, though that takes a little more work.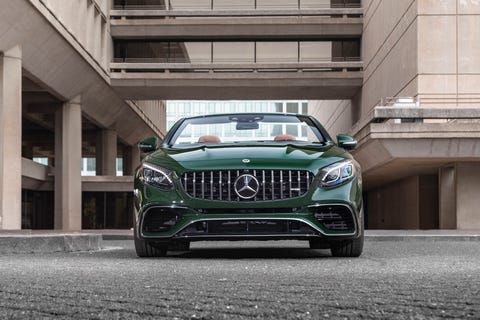 In person, the color is more subtle than it appears in these pictures — a deep green that brings to mind the verdant leaves of spring. It's a standout color that looks particularly well-matched to the beefy, classic convertible proportions of the droptop S-Class.
Classic and vintage-inspired colors like this are a booming trend for the Designo Manufaktur division these days, the company says, with a huge interest in non-metallic gloss paints, particularly greens and blues and grays. Matte paint has remained popular on many of the company's sportier models, with designo night black magno (a shade often seen on G63s) proving the hottest of those.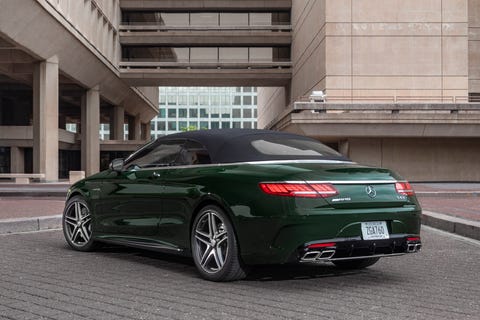 If this is the first time you're hearing of Designo Manufaktur, don't feel bad. While the broader designo range of colors and trims for regular cars goes back to the late 1990s, it wasn't until a couple years ago that the American branch of the carmaker began making waves about its more bespoke aspects, known as PA1 orders inside the company.
"Before 2018, we never really spoke about [custom orders] publicly," Paul LaPenta, head of the program for Mercedes-Benz USA, told Gear Patrol. But as the company saw a steady increase in those custom orders through the Twenty-Teens, MBUSA eventually decided to make the program better-known and go public with it.
Perhaps not surprisingly, the program has continued to grow since then — by almost 200 percent in the last two years, according to LaPenta. (MBUSA doesn't release figures as to how many people take advantage of the Designo Manufaktur custom order program.)
The S-Class is among the models that see the most D.M. custom orders, specifically the S63 and S65 AMG versions; two other AMG models, the E63 S and GT sports car, also see quite a few custom colorways.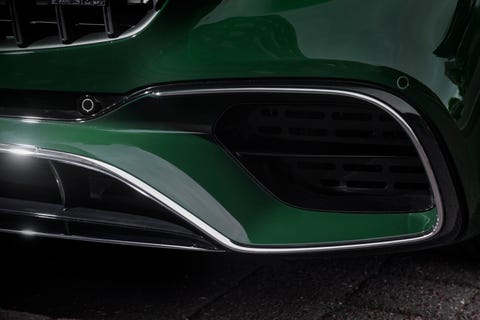 Those models are all made in Mercedes-Benz's Sindelfingen plant, where the company is set up to offer a greater range of custom paint and upholstery choices. Other Benzes built elsewhere don't have that luxury, so in some cases, the carmaker makes up for a lack of Designo Manufaktur customization by offering plentiful designo and Designo Manufaktur colors through the dealership. (The G-Wagen offers no fewer than 23 such shades, for example.)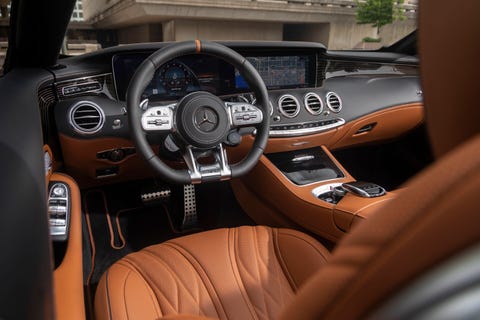 Inside, our test S63 was decorated with a two-tone interior: a black leather dashboard over supple light brown leather — called, appropriately enough, Light Brown Exclusive Nappa Leather.
The Best Winter and Snow Tires You Can Buy
We picked the best tires to help you stay mobile through the winter months.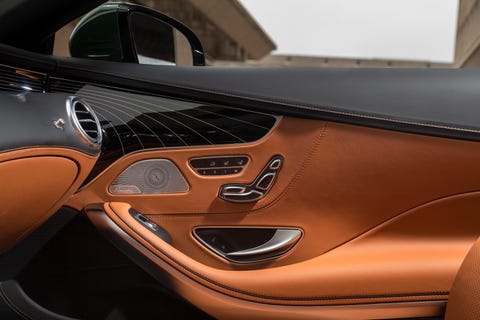 Much as how Designo Manufaktur can't change the bodywork of a car, altering anything beyond trim and upholstery is a no-go inside — blame those pesky safety regulations. Still, the team can not only pull from other model ranges' options and deep cuts from the company's past interior colors, they can even mix and match them in novel ways. Two-tone interiors are a cinch, for example.
And while customers can simply tell the dealership what they're looking for, they can also work hand-in-hand with Designo Manufaktur directly. "Some customers are very specific about what they want," LaPenta said.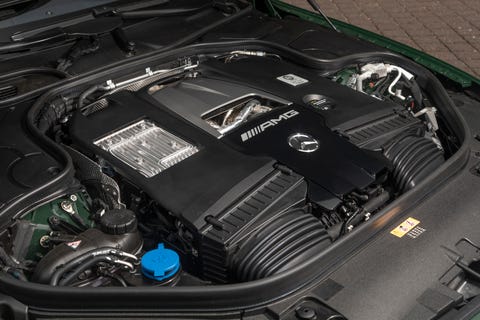 Designo Manufaktur's work is all cosmetic; they're not in the business of changing anything mechanical. Not that there's much that needs to be changed beneath the hood: the twin-turbo 4.0-liter V8 that pounds out 603 horsepower and 664 lb-ft of torque is every bit the accelerative and auditory delight it always has been, while the nine-speed automatic gearbox and all-wheel-drive enable the S63 to make the most of that power.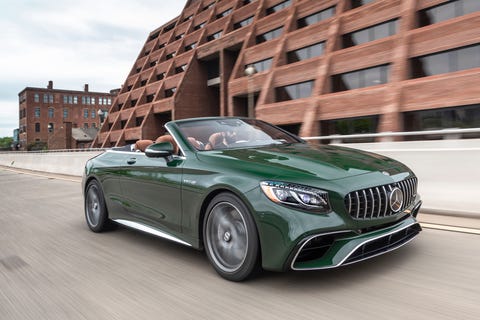 On the road, the S63 Cabrio is a treat on long drives, a topless grand tourer extraordinaire. While the back seat may not be as regal as that of an S-Class sedan, it's more than roomy enough to fit an adult back there for a little while.
Losing the top burnishes many other characteristics of this leather-lined cruise missile: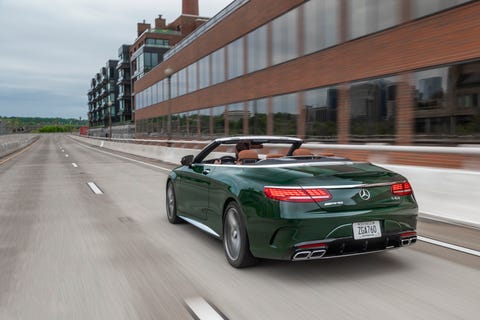 Sadly, 2020 may well be the last year for the S-Class Cabriolet; it and the related S-Class coupe will be retired along with the current model, as the all-new S-Class that goes on sale soon will only come as a sedan. A new SL-Class will take its place as the top-tier convertible, but it'll be a much sharper, smaller beast — likely less well-suited to long, lazy drives and seating four adults for the drive to dinner.
Essential Winter Motorcycle Gear for Cold Weather Rides
These are some of the essentials you'll want when you ride through the coldest months of the year.