Every product is carefully selected by our editors. If you buy from a link, we may earn a commission.
Singer Has Created the Coolest Off-Road Porsche 911 We've Ever Seen
Singer's Porsche-modding expertise comes to the world of rally-ready 911s.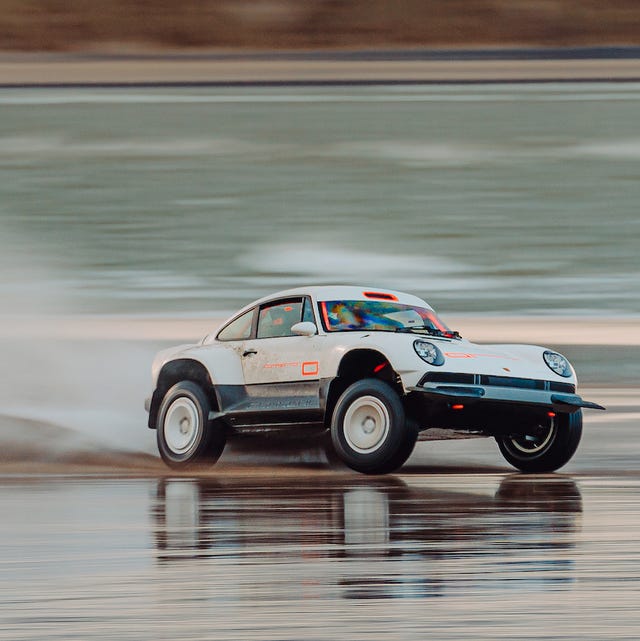 If you know Porsches, odds are good you know Singer Vehicle Design. The California-based customizer has been reimagining classic Porsche 911s for more than a decade, transforming 964-generation cars into modern works of art that combine vintage style and modern materials into lustworthy packages designed precisely to meet their owners' wishes.
But while they've modified plenty of 911s into exceptional rides over the year, all those cars have generally shared something in common: they've been designed to be driven on the pavement.
Well duh, you might be thinking, that's where Porsche 911s are supposed to live! Well, not necessarily. The 911 (and the related 959) has also played rally car from time to time; as a result, an automotive subculture has sprung up around them. Among those leading the trend: Richard Tuthill, whose U.K.-based shop specializes in rally-spec 911 builds and other off-road-Porsche-based pursuits.

Now, Tuthill has joined forces with Singer to create what the latter is calling the All-Terrain Competition Study: a custom 911 that combines the former's off-road sensibilities with the latter's impeccable attention to detail. As you might imagine, it's freaking awesome.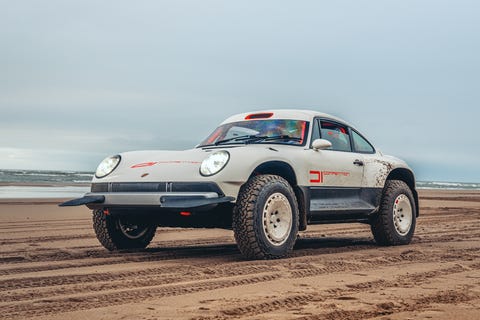 The All-Terrain Competition Study, or ACS, was whipped up at the request of one of Singer Vehicle Design's loyal returning customers, designed around the mission of creating a vintage 911 capable of both competing in off-road races like the Baja 1000 and Dakar Rally and, y'know, just having a blast in the dirt.
Like all Singer's custom builds, the ACS is based on a Porsche 964 chassis — in this case, one from model year 1990. Other than the skeleton, though, there's not a lot of stock componentry left.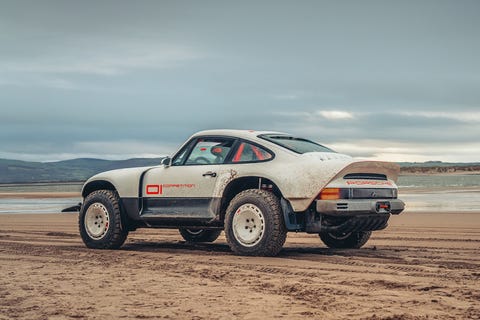 The most noticeable change, of course, is the ride height: the ACS stands much taller than a stock 911, thanks to a long-travel suspension with dual five-way adjustable dampers for each wheel. BFGoodrich All-Terrain tires wrap around 16-inch wheels ready for the pounding pain of off-road racing.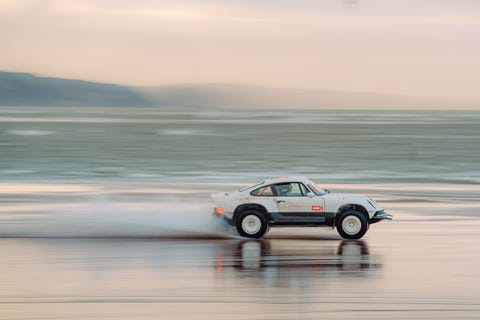 Power, of course, comes from a boxer-six. In this case, it's a turbocharged 3.6-liter unit, which makes 450 horsepower and 420 pound-feet of torque in base form but can be amped up if needed for competition.
All that power flows through a five-speed sequential gearbox to all four wheels, with front, center and rear limited-slip differentials helping make the most of the engine's output. Four-piston monobloc steel brakes slow things down, while a hydraulic handbrake is also there for lurid dirt drifts.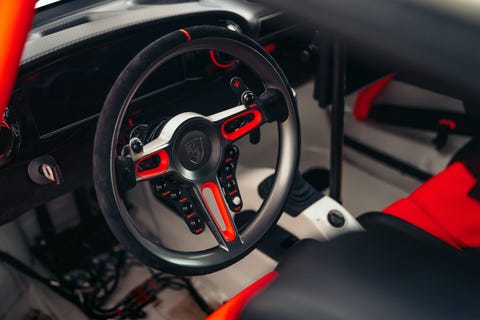 Inside, the occupants are protected by an FIA-spec roll cage and held in place by FIA-certified racing seats. There's a racing-ready navigation system, as well as a "rehydration" setup for both occupants, because holding a water bottle is for suckers.
The 11 Pieces of Gear You Absolutely Need for Car Camping
Car camping makes getting away easy as pie. These items will make it even tastier.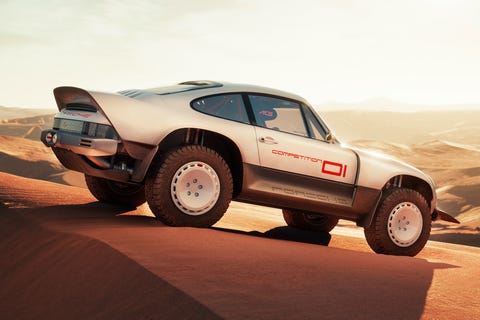 As is tradition for Singers, the body is carbon fiber. Not only does this reduce weight, it also makes it easier to swap off body panels that get damaged while off-roading or to access the car's underbelly to make quick repairs — something you might well want when you're 50 miles from anywhere in Baja California with an injured car.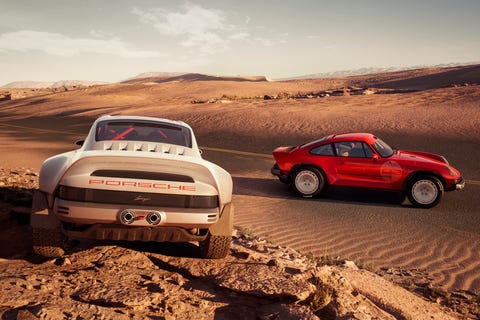 In what can only be described as one hell of a flex, the loyal Singer enthusiast who commissioned the ACS actually ordered up two versions: one painted Parallax White (a signature Singer shade) made more for off-road rallying, and a second one painted Corsica Red that's tailored more towards fast driving on pavement.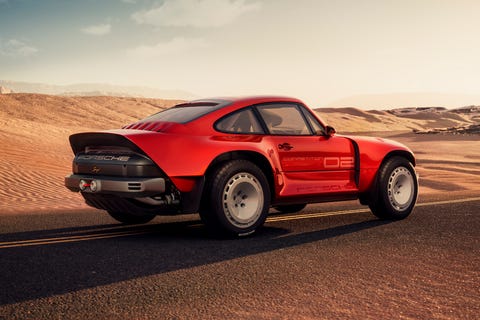 If you like what you see here, well, good news: the person who commissioned the ACS has ever-so-generously agreed to make the design available to other folks interested in asking Singer to customize a 911 in similar fashion.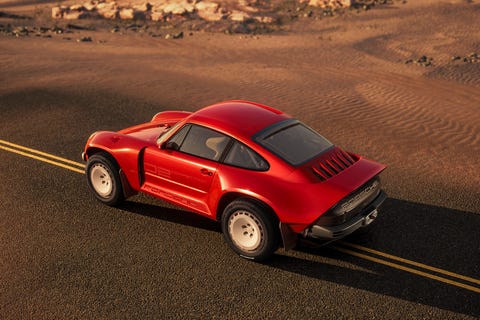 Of course, don't expect it to be cheap. "The price for the restoration services based upon the results of the All-terrain Competition Study will be dependent on the specification chosen by the owner," Singer's press release reads — but considering Singer's regular builds tend to cost roughly in the half-million-dollar range, don't expect it to be anywhere close to affordable.

Then again...if you've got the cash, can you think of a cooler off-road toy?
These Are the Best Cars to Buy in 2021
Kelley Blue Book has released their best cars to buy awards for 2021. The results may surprise you.