Mercedes-Benz's New Infotainment System Is 56 Inches of Screens
The MBUX Hyperscreen, as it's called, will debut in the all-electric EQS.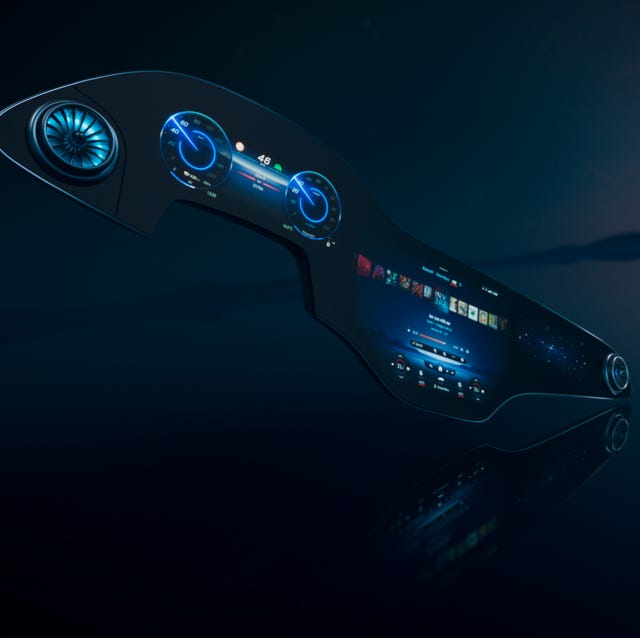 De facto arms races are common in the automotive world. Whether it's size, horsepower, towing capacity or number of stereo speakers, carmakers are constantly trying to one-up both their competitors and their own past works in order to make a splash and give buyers another reason to choose their product.
Here in the third decade of the 21st century (yeah, seriously), a whole new front has opened up in these vicious competitions: infotainment systems. As we spend more and more of our lives staring at screens and interacting with computers, carmakers are in a constant battle to make their on-board systems more advanced — which, in many cases, means making them bigger.
As of right now, the current king of the hill of such systems would seem to be the Cadillac Escalade and its 38-inch curved OLED system that combines instrument panel and dashboard screens into one mighty arc of information. Mercedes-Benz has a plan to knock the Escalade off that throne, however: a new infotainment system called the MBUX Hyperscreen.
The MBUX Hyperscreen is 56 inches wide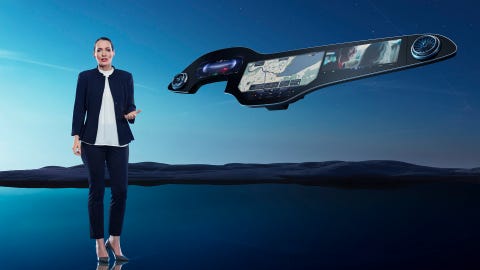 Or, in other words, it stretches four feet, eight inches from side to side – making it about as wide as a 10-year-old is tall. (We're guessing the representation seen here is larger than life.)
That width means it takes up just about the entire dashboard of the new EQS electric sedan in which the Hyperscreen will make its debut in.
It looks like one screen, but looks can be deceiving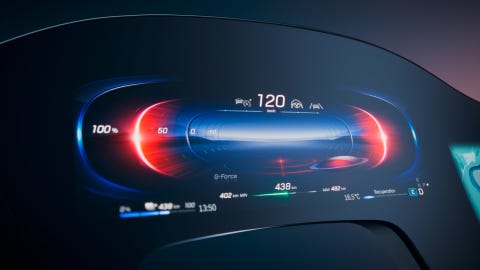 The MBUX Hyperscreen appears to be one integral unit, but it's actually composed of several different screens, much like the Cadillac system. It uses active OLED tech to ensure crystal-clear image quality in all conditions — again, much like the new Escalade.
While the new blue-and-orange colorway of the displays may not seem all that different, the new layout of the instrument panel certainly is. Designed specifically for electric vehicles, the on-screen "clasps" move as the vehicle accelerates or slows, in order to better visualize the use of energy.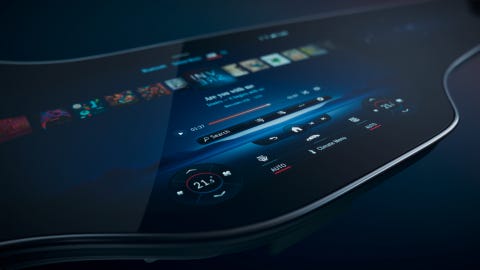 Like many other new Mercedes-Benzes, the new system is based on the MBUX system that works to simplify controlling the many, many functions packed into the screens. This new version, however, is more advanced, using artificial intelligence to learn the driver's patterns and place desired controls at hand automatically. (Mercedes-Benz calls this the "zero layer," as the user needs to dive through zero menu levels to reach them.)
The passenger can get in on the fun, too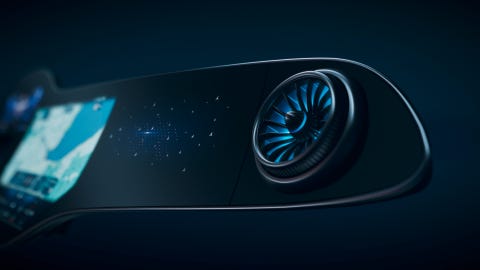 Like in the Porsche Taycan and some new Ferraris, the front passenger also gets a screen of their own to fiddle with. If there's no one in that seat, however, it defaults back to an animated screen saver of sorts that shows moving stars (because it's Mercedes, get it?)
Coming soon to a Mercedes-Benz showroom near you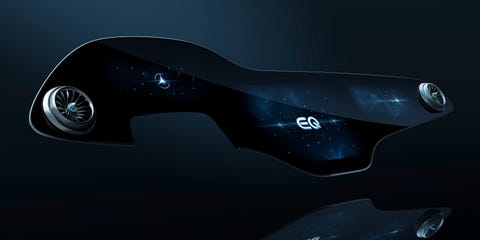 The 11 Pieces of Gear You Absolutely Need for Car Camping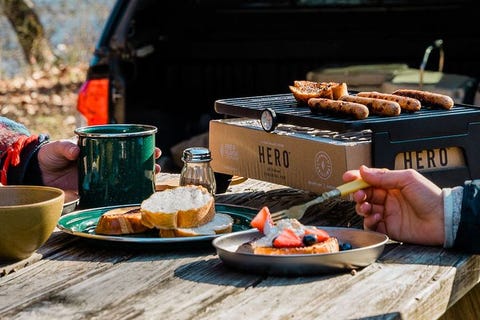 Car camping makes getting away easy as pie. These items will make it even tastier.