5 Things You Need to Know About the 2022 Hyundai Ioniq 5
Hyundai just launched its new retro-inspired, hatchback-like Ioniq 5. Here's what you need to know about it.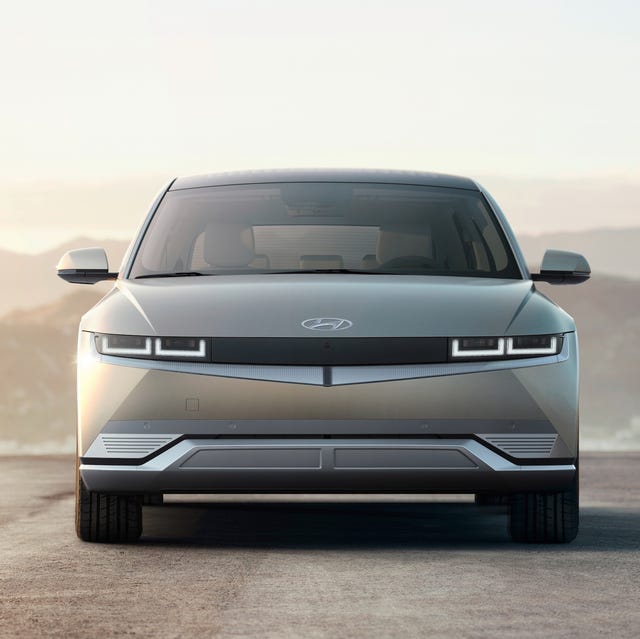 The 2022 Hyundai Ioniq 5 has style to spare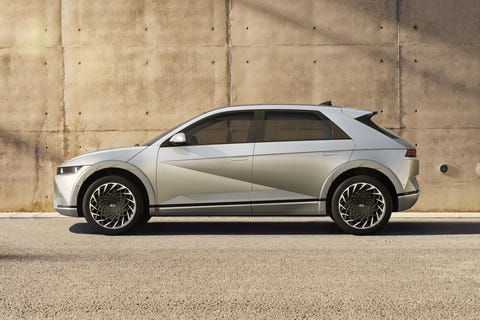 The Ioniq 5 brings a distinctive retro appearance, drawing inspiration from both Hyundai's 45 Concept and their original production car, the Pony. It also employs Hyundai's "parametric dynamics" design language...which basically means the front and rear forms merge boldly across the doors.

The Ioniq 5 brings advanced charging to the mainstream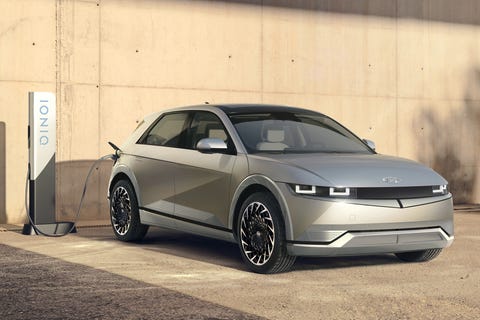 The Ioniq 5 will come in four versions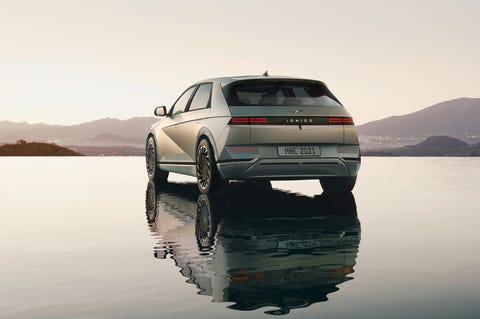 Buyers can choose between RWD and AWD versions of the Ioniq 5, with either a smaller 58-kWh or a larger 77.4-kWh battery setup.
In European spec (Exact U.S. specs are still TBD), with a smaller 72.6 kWh battery setup, the Ioniq 5 has 301 hp and 446 lb-ft of torque and accelerates from 0-60 mph in 5.2 seconds. The estimated EPA range will likely be in the ballpark of 260 miles.
These Are the 10 Best Cars to Buy Under $55,000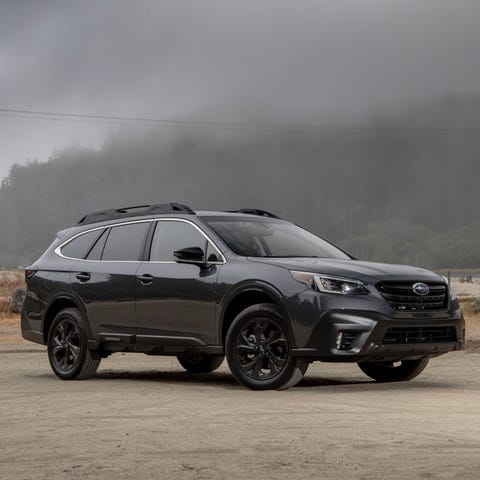 Consumer Reports has made its annual list of the most sensible cars you can buy, and it features some of our favorites.
The Ioniq 5 may not fit families too well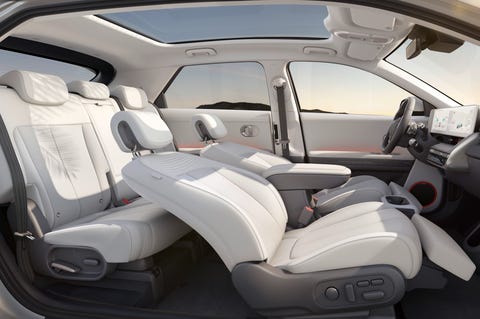 The Ioniq 5 appears to have decent cabin space (no specs provided) thanks to its long wheelbase. But there are no photos of the trunk. The spec sheet, however, says it's 18.75 cubic feet in size, smaller than the trunk in the Kona EV (though larger than the Tesla Model 3's trunk).
We also haven't see the frunk, but the specs claim it's about one-fifth the size of the shrimp cooler in the front of the Ford Mustang Mach-E. However, as you can see here, the Ioniq 5 does offer reclining seats, which seem to be becoming something of a trend in the industry.
We don't know how much the Ioniq 5 will cost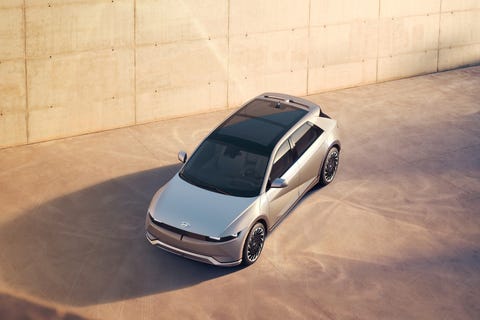 Hyundai has succeeded in many segments by offering a great value proposition, but it's not clear the Ioniq 5 will follow suit. The Kona EV starts at $37,390 before the federal tax credit; we're guessing the larger Ioniq 5 will start above that, which may make it more expensive than both the Model 3 and the Volkswagen ID.4.

The 11 Pieces of Gear You Absolutely Need for Car Camping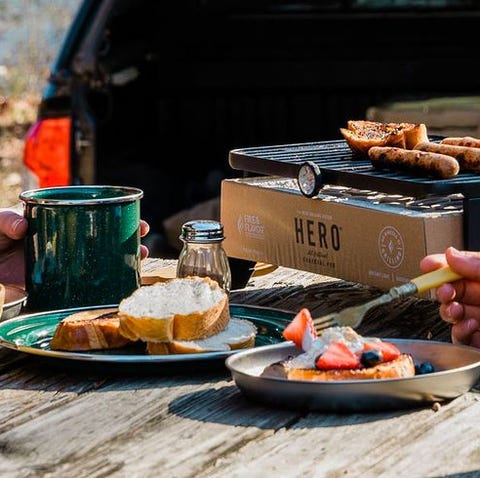 Car camping makes getting away easy as pie. These items will make it even tastier.