The Mazda CX-30's Turbo Engine Makes a Great Crossover More Entertaining
The Mazda CX-30 had one major flaw...then Mazda fixed it.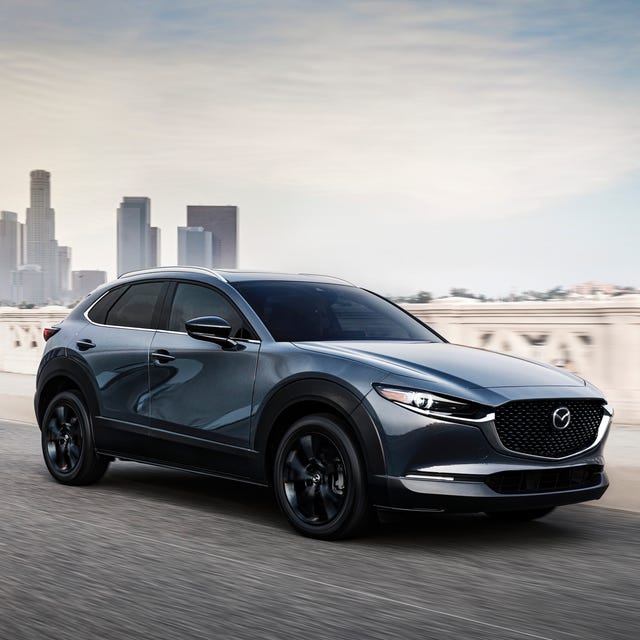 When my wife first spotted the Mazda CX-30 Turbo, she asked whether we had had it already. Her confusion was understandable; Mazda incorporates the same exquisite Kodo design language throughout its lineup, particularly on SUVs I had driven before like the CX-5 and the CX-9 (both even wore the same Soul Red Crystal Metallic paint). The CX-30 brings that same style and luxury feel to the sprightly subcompact crossover segment — and, for 2021, Mazda even added the same turbocharged 2.5-liter inline-four engine those cars use, as well.
Why is the Mazda CX-30 Turbo special?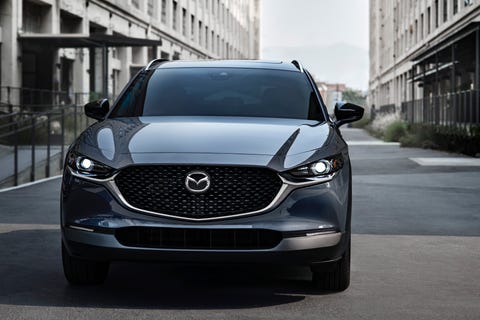 The Mazda CX-30 was a hit with reviewers (us included) from the get-go. It feels like a premium car, if not quite a luxury one; plus, it has design-award-level looks (if you don't stare too hard at the nearly Isuzu VehiCross-level cladding). It mostly carries over most of the driving dynamics from the excellent Mazda 3 with a bit (and we mean just a bit) more practicality. It's hard to find a better all-around subcompact crossover.
The one thing the CX-30 always lacked was
oomph
.
The CX-30 Turbo
provides that missing element, leveling the subcompact crossover up to 227 horsepower and 310 lb-ft of torque with the turbocharged 2.5-liter inline-four. The car straddling the line between mass-market and luxury crossover now straddles the line between crossover and performance car.
How does the Mazda CX-30 Turbo drive?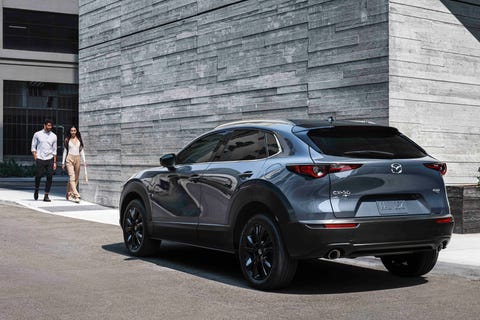 The CX-30 Turbo sounds better on paper than it is in practice. It's without question quicker when you punch it — Car and Driver testing shaved nearly two seconds off the 0-60 mph time — and it has substantially more in the can when you want to pass on the highway. The steering and handling remain a cut above the typical subcompact crossover, as well.
Still, it's not particularly sporty. The added power highlights the limitations of Mazda's six-speed automatic transmission, and while it performed fine hurtled it down some curvy backroads, it wasn't particularly zesty or fun. I cut short a vigorous drive to get back and catch up on some work — something that would never happen in, say, a Miata.
What's the Mazda CX-30 Turbo like inside?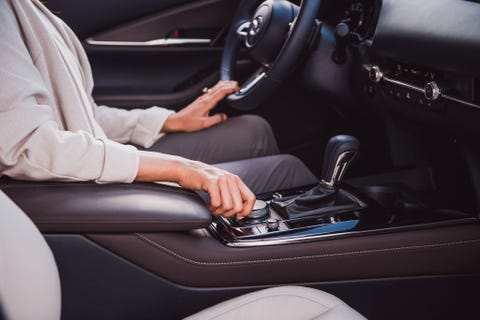 Like the rest of the Mazda lineup, the CX-30 Turbo feels more expensive than many competitors. Mazda does a better job emulating the look of a luxury cockpit at a reasonable price than any other manufacturer.
But when you get a family involved, the CX-30 is tiny. My wife and I had to sit basically up against the dash to accommodate our two kids in car seats. Plus, Mazda's infotainment setup can be flagrantly annoying to navigate.
How much does the Mazda CX-30 Turbo cost?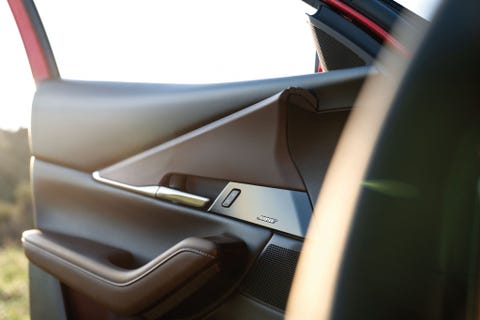 The Mazda CX-30 Turbo starts at $30,050; my Premium Plus w/AWD test car came out to $35,995. The price point is a tricky one. The performance justifies the CX-30 Turbo costing more than, say, a Kia Seltos. And it is a strong value play compared to luxury sub-compact crossovers.
Then again...anyone who's actually in a Mazda dealership to look at this car in person will notice you can buy a loaded-up CX-5 that offers pretty much everything you like about the CX-3o (including the engine) with more space for almost the same price.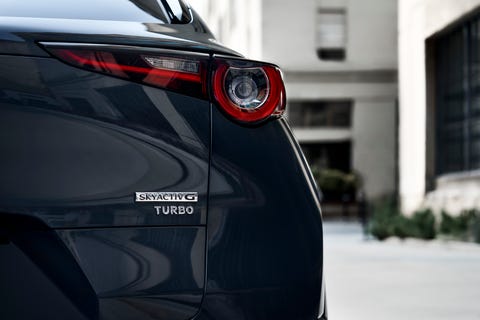 Powertrain: turbocharged 2.5-liter inline-four; 6-speed automatic; AWD
Horsepower: 227 (250 hp with 93 octane)
Torque: 310 lb-ft (320 lb-ft with 93 octane)
EPA Fuel Economy: 22 mpg city, 30 mpg highway
Seats: 5, albeit tightly
The Most Important Pieces of Gear You Need for Car Camping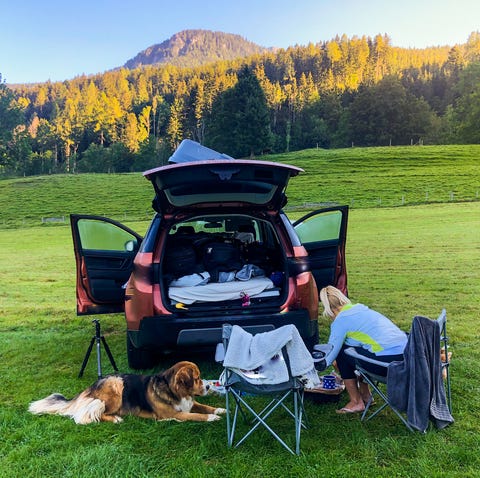 Car camping makes getting away easy as pie. These items make it even tastier.