The New 2022 Toyota Land Cruiser Has Finally Been Revealed
It's lighter. It has a new engine. But will it come to America?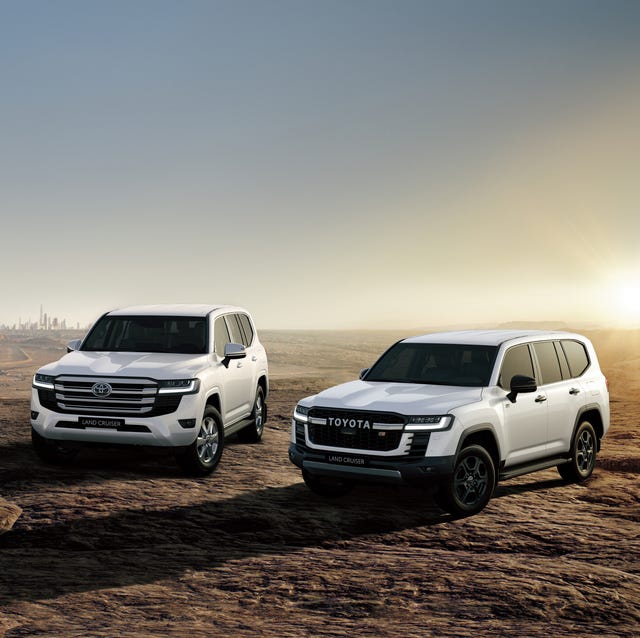 The Toyota Land Cruiser is one of the most iconic vehicles of all time. The flagship SUV has been around for 70 years; more than 10.4 million Land Cruisers have been sold in 170 countries. It has been a long wait for an all-new version — since 2007, in fact. But the all-new 2022 Land Cruiser has finally been revealed. Toyota has kept to the same formula, unsurprisingly — but made some major improvements.
Here's what you need to know about the new J300 generation model.
The new Land Cruiser will NOT have a V8 engine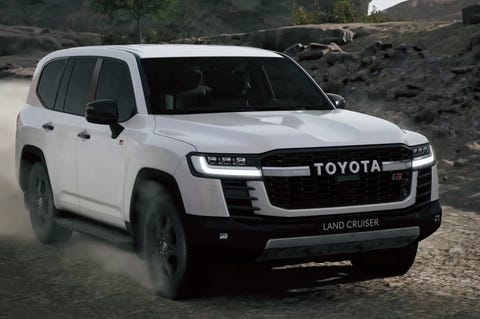 As expected, the Toyota Land Cruiser is abandoning its V8 engine for twin-turbocharged V6 engines paired with a new 10-speed automatic transmission. The gas version with be a 3.5-liter putting out 409 horsepower and 479 lb-ft of torque. Some markets will also get a 3.3-liter diesel delivering 304 hp and 516 lb-ft.
The 2022 Land Cruiser is dropping some weight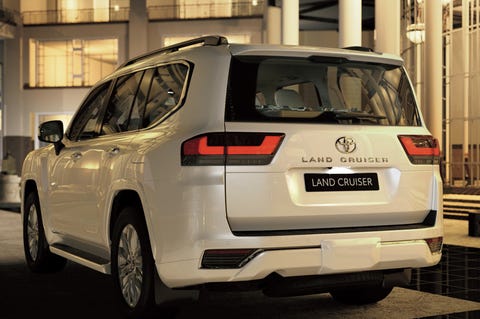 The Toyota Land Cruiser has grown with each generation, rightfully earning the nickname "Land Crusher." But the new J300 generation has dropped some weight. Running on a new body-on-frame TNGA-F platform, the new SUV will be about 440 pounds lighter than its predecessor. Toyota says the weight drop and the new 10-speed transmission will improve efficiency by about 10 percent.
Toyota says the vehicle's dimensions — length, width and wheelbase — will be the same as the previous model.
The new Land Cruiser is getting the latest Toyota tech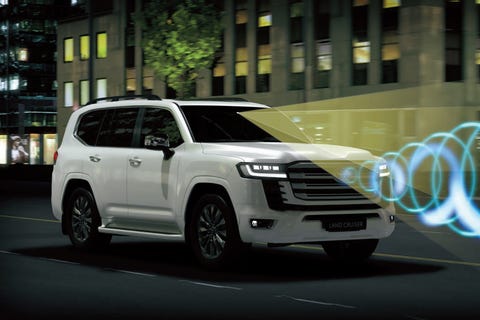 The J200 Land Cruiser was very much a 2000s-era vehicle. The J300 will join the 2020s with the latest technology Toyota has to offer, including Toyota's Safety Sense system, Toyota's new Electronic Kinetic Dynamic Suspension System (E-KDSS) and — of course — upgraded off-roading tech.
The big question: will the 2022 Toyota Land Cruiser be sold in America?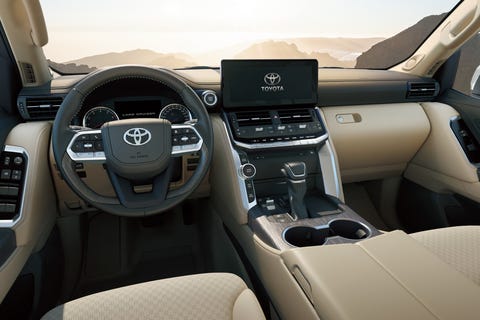 8 Cool Facts We Learned About the Future of Toyota and Lexus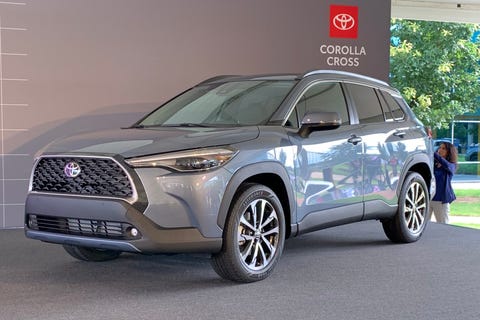 Toyota brought us out to its headquarters for a week. Here's what we learned.
These 5 Brands Sell the Most Reliable New Cars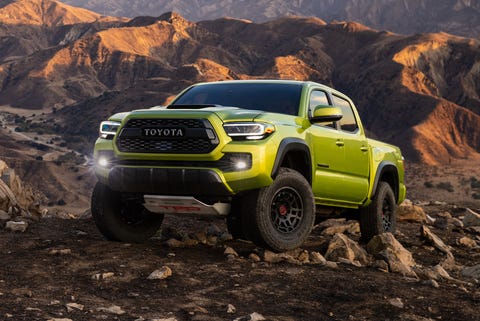 Consumer Reports has published its annual new car reliability rankings. Here are the brands that topped the list