8 Cool Facts We Learned About the Future of Toyota and Lexus
Toyota brought us out to its headquarters for a week. Here's what we learned.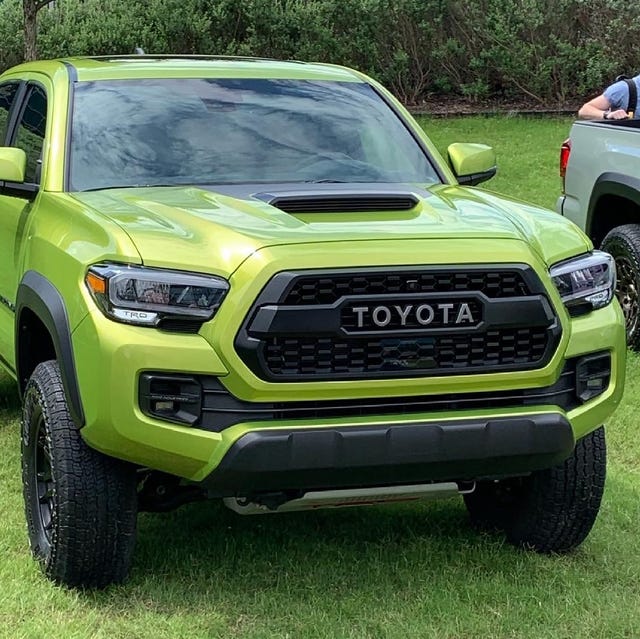 Toyota has some big plans in the works. So big, in fact, that to kick off June, the carmaker brought us (and some other journalists) out to Toyota's headquarters in Plano, Texas, for an event called "HQ Confidential" that gave us a chance to drive many of the company's models and see and hear about what's next for both Toyota and its luxury brand Lexus.

Some of the exciting stuff that was revealed we can't tell you about yet — stay tuned for more info — but we can discuss a few of the exciting things we learned. Here are eight facts we learned about Toyota and Lexus's present and future that we can discuss.
The Toyota Corolla is now a crossover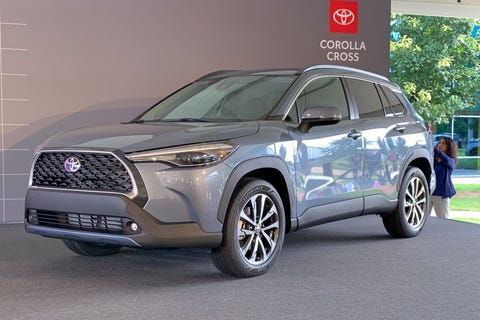 The Toyota Corolla is the world's best-selling car, and that seems liable to continue, now that there's a crossover version that arrives this fall. The Corolla Cross will come in both front-wheel-drive and all-wheel-drive. It won't launch as a hybrid like the Venza, as some anticipated; that said, Toyota intimated that there would be further developments soon on that front.

The off-road Tacomas are getting an upgrade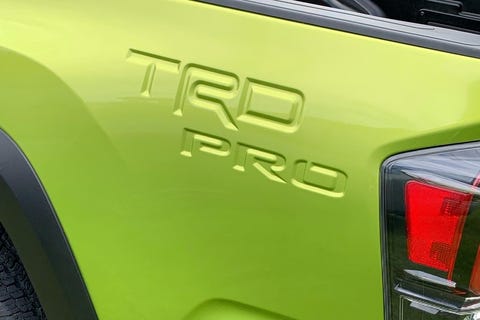 Toyota did not unveil a new pickup to the world at the event, but they did announce two new (or significantly updated) adventure trims for the Tacoma in 2022: the new top-of-the-line TRD Pro and the new, more affordable Trail Edition.

The TL;DR takeaway? Bigger factory suspension lifts on both of them, and the "TRD Pro" badge is now stamped into the body.
Toyota spelled out its "in the meantime approach" to EVs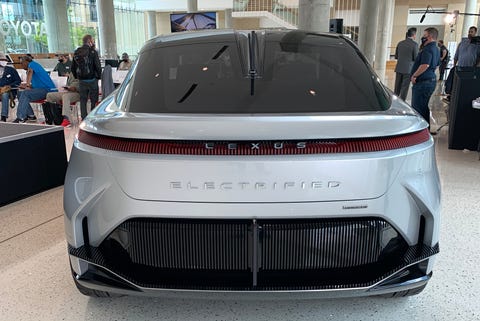 Toyota has been slower than most manufacturers about going all-in on electric cars (at least with their messaging). At their headquarters, however, Toyota defended their strategy as an "in the meantime" plan — i.e. what they're doing in the meantime before EV technology is available to everyone.
The strategy includes new EVs and hybrids — Toyota wants a hybrid option for every vehicle by 2025 — as well as combustion engines and, where it makes sense, hydrogen. Toyota is targeting 70 percent of its sales being "alternative" powertrains by 2030, with 15 percent being electric vehicles.
What does this mean in practice? In the near term, Lexus should be more aggressive on the EV front. Toyota will begin to offer EV options, but it will take longer and require technological advances for their affordable, high-volume sellers like the Corolla, Camry, RAV4 and Tacoma to go pure EV. When those cars can go electric en masse and customers want them, though, expect Toyota to move quickly.
A New Toyota Tundra is coming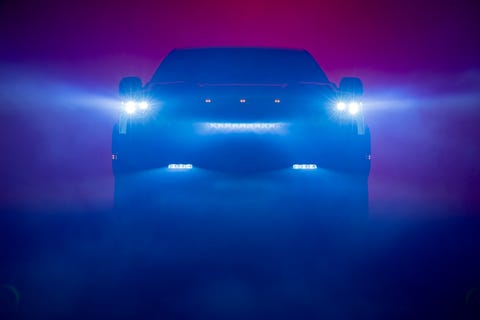 Toyota teased the long-awaited new Tundra back in May. The new full-size pickup is coming for the 2022 model year; Toyota did not use this opportunity for a big public reveal.
We don't know much more than we just wrote...and what little we do know, we can't talk about.

These Are the 16 Best Cars to Buy in 2021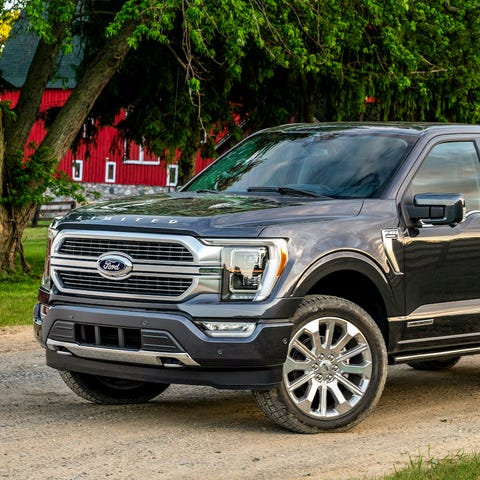 Kelley Blue Book has revealed the best cars to buy awards for 2021. The results may surprise you.
Toyota provided no details about whether America will get the Land Cruiser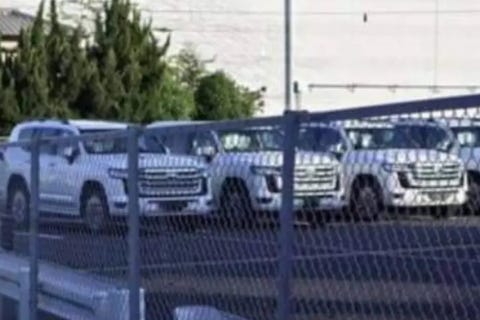 Toyota was asked point-blank about the new J300 Land Cruiser, set to debut this week. They largely stuck to the same enigmatic response from the winter, where they said they would "explore future products that celebrate the Land Cruiser's rich off-road history" and inviting enthusiasts to "stay tuned for future developments."
Betting right now without inside info, we'd guess the J300 does not come to the U.S. Instead, we're betting Toyota replaces it with an off-road credible version of the new Tundra-based SUV that will replace the current Sequoia, which may come for the 2023 model year. Such a vehicle could be built in America and come in at a lower price point than the current Land Crusher.

The new GR86 has arrived in America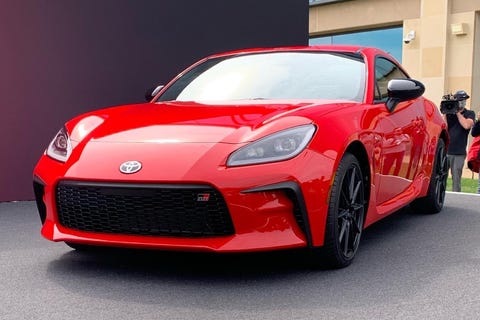 Toyota showed off the all-new GR86 it unveiled in Japan in April. It's not getting a turbo — the four-pot Supra basically fills that niche — but it does hit peak torque at 3,700 rpm instead of 6,600, so you won't need to drive the car quite as maniacally to wring performance out of it. Toyota also announced a new A91-CF trim for the Supra, with several carbon fiber components.

Toyota also asserted that these cars were built "by enthusiasts, for enthusiasts," sparking the inevitable peanut gallery jabs about how many of those enthusiasts doing the building work for BMW and Subaru.
We sampled Lexus's new semi-autonomous driving system, "Teammate"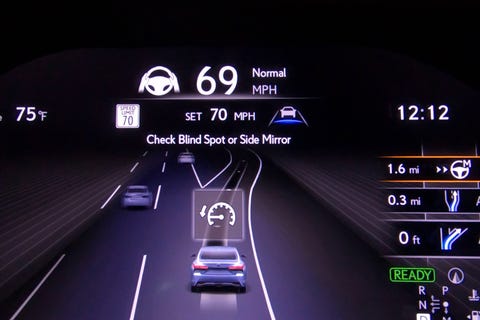 Lexus is launching its new "Teammate" semi-autonomous technology on the 2022 Lexus LS 500h. We sampled a prototype version of the Advanced Drive portion on a brief highway run. It's a Level 2 system, which means, in this case, that it can control both speed and steering on a mapped highway.
It's more of a cautious approach than GM's Super Cruise, requiring, as the name "teammate" hits at, more driver involvement. The system has to note the driver checking the blind spot before it initiates an automatic lane change. There's also a gray hand-holding mode where you put your hands back on the wheel during complicated situations like a highway on ramp merging.
In a 10-minute run on a crowded Dallas highway, Teammate felt like it has a steeper a learning curve than the GM system. Super Cruise is simpler and more intuitive though Teammate makes moving in and out of the system feel less abrupt. It may be more restful on the long highway runs it's intended for, but on a short trip through moderate urban traffic, it felt like it was making a simple driving feel more complex.
We drove the all-new Toyota Mirai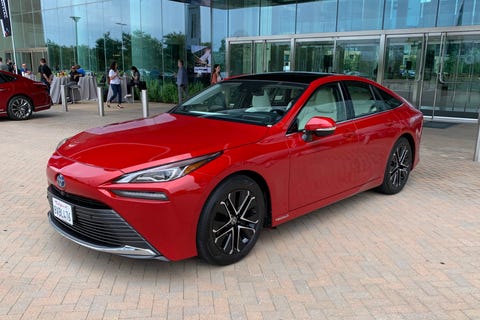 We had the run of the Toyota/Lexus lineup for test drives, nut the hot ticket among the assembled media was the all-new hydrogen-powered Mirai, which is rarely spotted outside of California (the only state with anything resembling hydrogen fueling infrastructure.) We took a brief test drive — sadly, nowhere near enough to test the record range. And we didn't get to do the coolest thing about the Mirai, which is fill up an EV in a matter of minutes.

The Mirai is a solid-looking car, which is a major upgrade over the first-gen. It also delivers a quiet, luxurious ride, not too different from most electric cars, except for the power on tap (there's just 182 hp). With a starting price of around $50,000, one wonders why Toyota didn't slap a spindle grille on the Mirai and call it a Lexus.

Toyota Is Building an Electric Pickup Truck, and We Can't Wait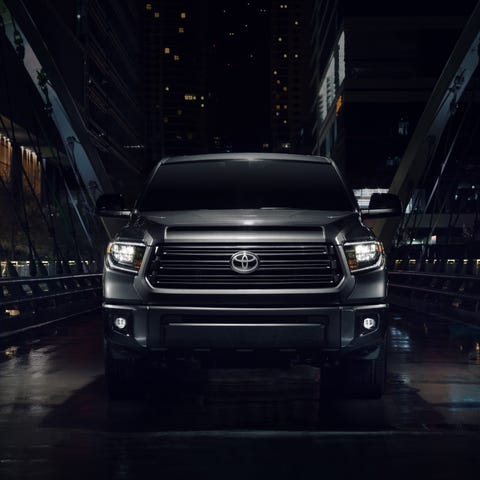 Toyota has an onslaught of new EVs coming. And one of them is going to be an electric pickup.