The Lexus NX Is a Sleek New SUV to Carry the Brand Into the Future
Say goodbye to those godawful touchpads.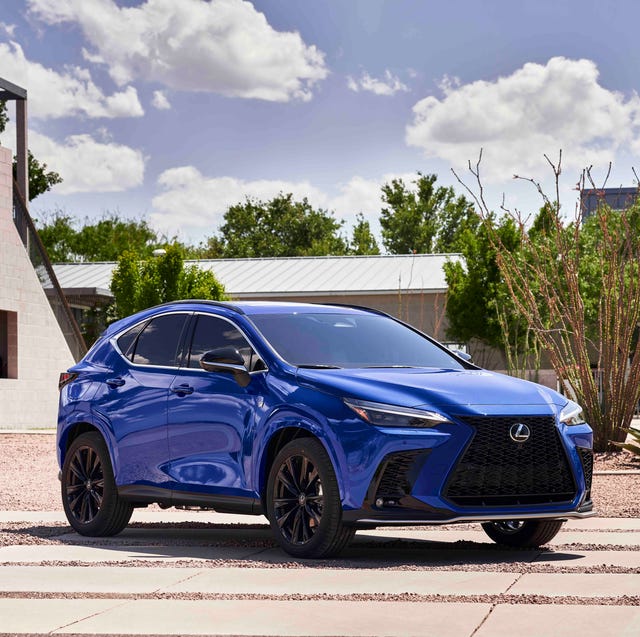 We said there were things we couldn't tell you about yet from Toyota's HQ Confidential event. Well, here's one of them: Lexus is unveiling a new SUV, the all-new second-generation NX. The NX is Lexus's subcompact crossover that slots between the entry-level UX and the compact RX. Consider it a play by Lexus for younger customers outside its boomer base (and, yes, maybe some empty-nest boomers who want to downsize).
The NX is the first of 20 new or updated vehicles Lexus plans to add to its lineup by 2025. And it features some significant changes that will characterize the next era of Lexus vehicles, which should include an EV, a three-row SUV and a super-lux range-topping off-roader.
Here are the essentials you need to know about the all-new 2022 Lexus NX.
Lexus now sells plug-in hybrids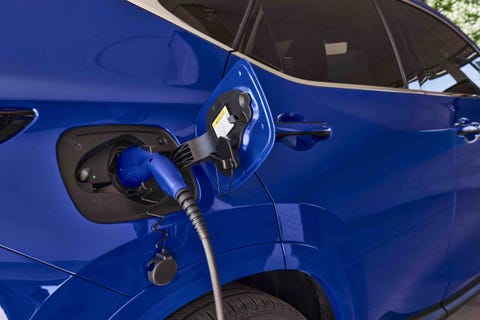 The top-of-the-line Lexus NX is the 450h+. The "+" indicates it is a plug-in hybrid — the first one Lexus will offer. Lexus did not give the complete specs, but the gas component will be a 2.5-liter inline-four. Lexus says the EV output will equal that of a 2.0-liter inline-four engine.
Lexus estimates the NX 450h+ will get 36 miles of EV-only range and accelerate from 0-60 mph in 6.0 seconds, making it the fastest NX model by 0.8 seconds.
The NX also offers three other engines. The base NX 250 will have a 2.5-liter inline-four with 203 hp and either FWD or AWD. The NX 350 will get a turbocharged 2.4-liter engine with 275 hp and 317 lb-ft of torque. Both gas engines will use an 8-speed automatic transmission.
There will also be a non-plug-in NX 350h hybrid model, which Lexus says will get 36 mpg.
Lexus is getting rid of that stupid touchpad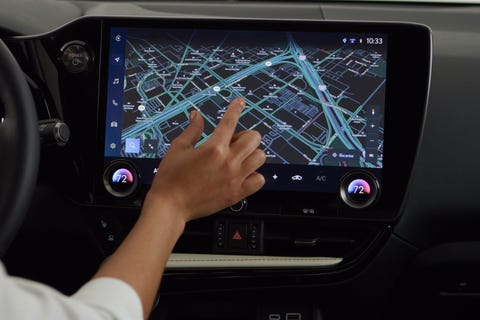 Lexus is debuting its in-house, American-developed Lexus Interface infotainment system on the new NX, before it soon spread to other Lexus (and eventually Toyota) vehicles.
Forget the unwieldy touchpads and center consoles dating back to the CD era Lexus has been known for. The NX will have touchscreens, including an optional 14-inch display. The so-called Human Machine Interface will interact through sight, touch and voice.
Lexus Interface will include a virtual assistant, offer cloud-based user profiles that can transfer from vehicle to vehicle and allow your smartphone to serve as a digital key. Don't want to mess with Lexus's proprietary stuff? Apple CarPlay and Android Auto will be standard.
Lexus style is getting more modern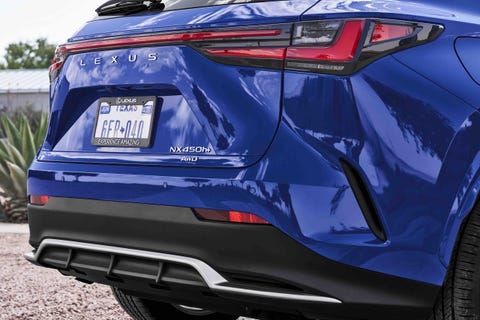 The new Lexus NX will exhibit some new exterior styling details from Lexus. The NX replaces the traditional badge with the word "LEXUS" spelled out for a cleaner and more modern look. The NX also get a full-width light blade like the UX. The spindle grille stays. The lines aren't quite as sharp and aggressive-looking as the previous generation.
8 Cool Facts We Learned About the Future of Toyota and Lexus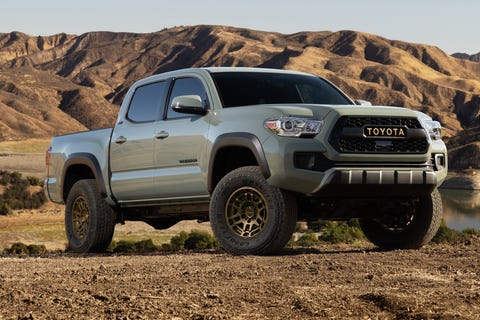 Toyota brought us out to its headquarters for a week. Here's what we learned.