The New Porsche 911 GTS Could Be the Just-Right 911
If we were to construct our ideal Porsche 911, it would look a lot like this.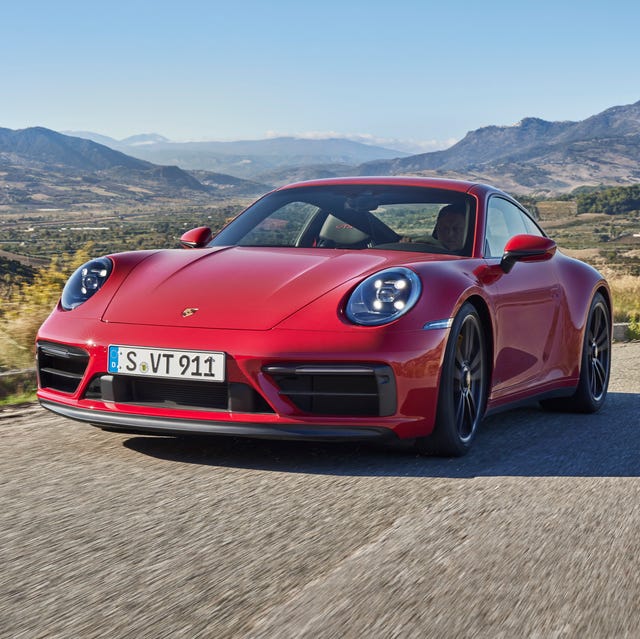 The Turbo and GT3 versions of the Porsche 911 are outstanding. But if we were constructing our ideal 911, it would be a Goldilocks version. We'd want something a cut above the base Carrera model, with sportier features and a bit more power. But we'd want something that was still comfortable to daily drive and doesn't go full-on track beast. Porsche just announced plans to build that exact vehicle for the current generation, the 911 GTS, a revival of the trim that appeared in the last two generations.
The Porsche 911 GTS will come in five verisons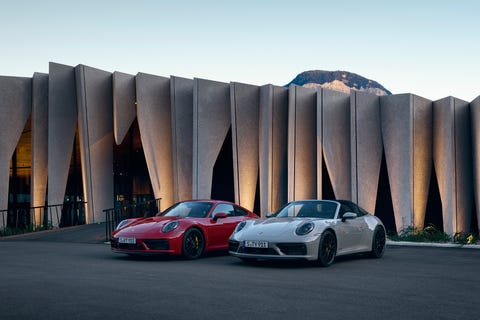 Porsche will offer the 911 GTS with three body styles: Coupe, Cabriolet, and Targa. Coupe and Cabriolet models can be fitted with either rear-wheel drive or all-wheel drive. The Targa model will only come with AWD.
The Porsche 911 GTS will get more power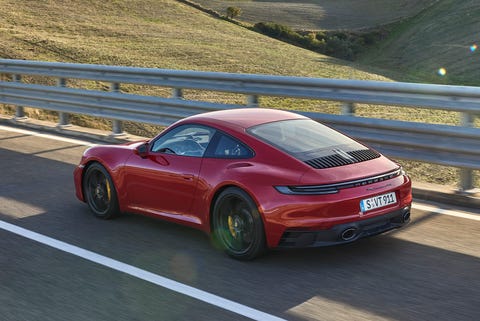 The Porsche 911 GTS will have 473 horsepower from its twin-turbocharged 3.0-liter boxer 6. That's a 30 hp bump over the 911 Carerra S. It will also have 420 lb-ft of torque.
The Porsche 911 will get fancy brakes and an upgraded suspension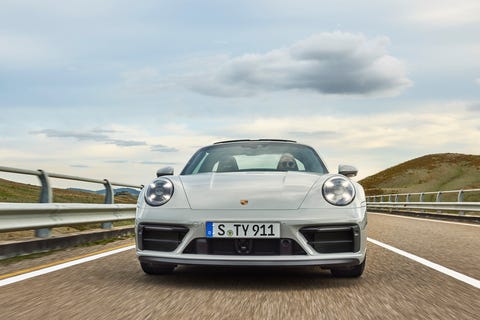 The 911 GTS receives the high-performance braking setup from the 911 Turbo. Coupe and Cabriolet models will get a bespoke sport suspension, lowered by 10 mm, with Porsche Active Suspension Management.
The Complete Porsche Buying Guide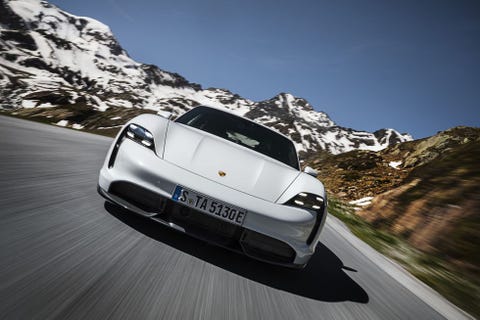 Once known just for its sports cars, Porsche now produces a wide variety of coupes, convertibles, SUVs and sedans.
You can get a Porsche 911 GTS with a manual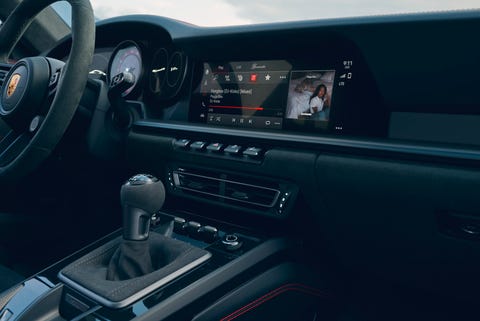 The 911 GTS comes standard with Porsche's eight-speed dual-clutch PDK transmission. However, all versions can be fitted with a seven-speed manual transmission with a gear lever shortened by 10 mm.
You probably want the lightweight package with the Porsche 911 GTS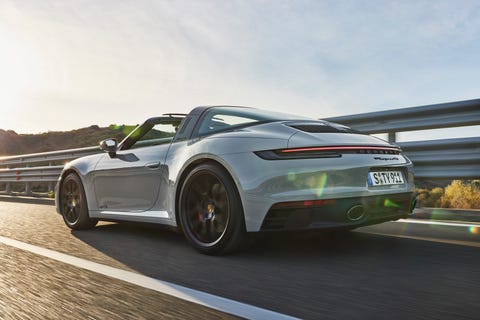 Buyers can purchase an optional lightweight package for the 911 GTS. This sheds up to 55 pounds from the standard model with carbon-fiber bucket seats, a rear seat delete, lightweight glass and a lightweight battery. That package also includes rear-axle steering and aerodynamic underbody paneling.
The Porsche 911 GTS will arrive in early 2022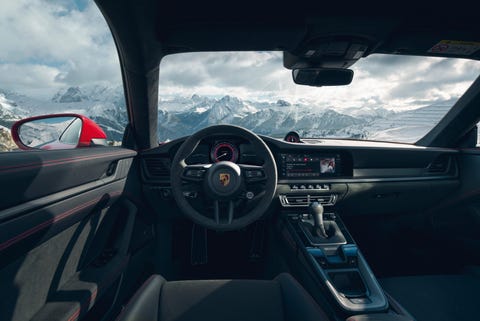 Porsche says U.S. deliveries for the 911 GTS will start in early 2022. Starting MSRP will range from $136,700 for the 911 Carrera GTS coupe to $156,800 for the 911 Targa 4 GTS. Porsche charges a $1,350 delivery, processing and handling fee on top of that.
Want a Custom Vintage Porsche? Here Are the Companies You Should Know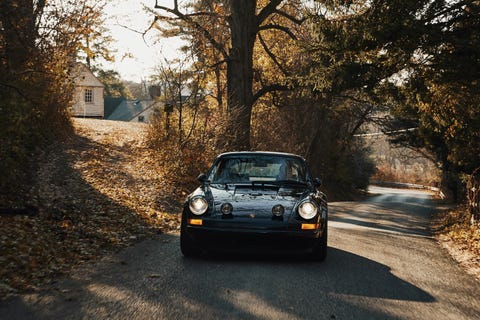 Whether you're looking for an exquisite work of art or a badass off-roader, these Porsche modifiers can build exactly what you want.
This content is created and maintained by a third party, and imported onto this page to help users provide their email addresses. You may be able to find more information about this and similar content at piano.io