Thinking About Buying a Minivan? We Drove Them All to Find Out Which Reigns Supreme
Minivans are the most practical and spacious family vehicles you can buy...if you're willing to go there.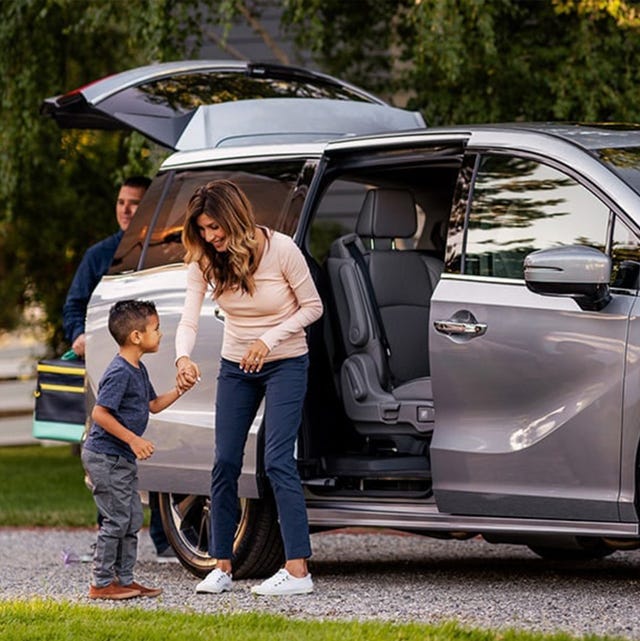 Whether you should buy a minivan is one of the great automotive conundrums for parents. After all, minivans may be the most practical and spacious family vehicles you can buy. Want three-row flexibility? Unlike most crossovers, minivans pack three legitimate rows for adults — with space behind them for more stuff. With versatile seating and cargo alignments, minivans offer the flexibility to get things just right. When three-plus children enter the picture, it's hard to argue against buying one.
Why doesn't everyone own a minivan, then? Well, emotions — not just cold reason — factor into car buying. Buyers who grew up with them in the 1980s and 1990s perceive the minivans their parents drove to be irredeemably dorky and the ultimate automotive concession to family life. That bias against the minivan is so strong, even normcore fashion and the mad penchant for peculiar Rad-era vehicles have not revived them. The compromise choice is often a three-row family crossover — more or less a minivan on stilts — which at least provides a modicum of adventure.
Should you buy a minivan?
The classic car-person counterpoint would say you should absolutely buy a minivan over a crossover, but that's not really true anymore. Three-row SUVs are about the most important vehicles in the lineup besides full-size trucks. Manufacturers pour development resources into them.
Minivans proffer little if any advantage in terms of driving dynamics, fuel economy or affordability these days. Plus, every company that builds a minivan today also has an excellent three-row crossover option. Whether you should buy a minivan, really, will come down to personal taste.

So what's the best minivan to buy?
For this story, sampled the four primary minivan options on the market: the Kia Carnival, the Toyota Sienna, the Chrysler Pacifica and the Honda Odyssey. Here's what you need to know.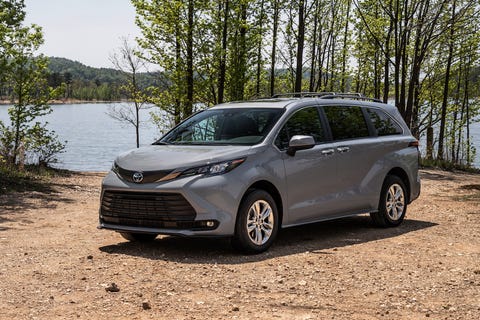 Current Generation: 4th generation (new for 2021)
What's New: The Sienna is all-new on the TNGA-K platform for 2021. A new Woodland Special Edition packs all-wheel drive and a lift kit.
What's Unique: The Sienna has a standard hybrid engine that can be paired with all-wheel drive.
Powertrain: 2.5-liter inline-four hybrid, CVT, FWD or AWD
Horsepower: 243
EPA Fuel Economy: Up to 36 mpg city, 36 mpg highway
Towing Capacity: 3,500 lbs

Seats: 7 or 8
The Fancy Trim: Platinum ($49,900)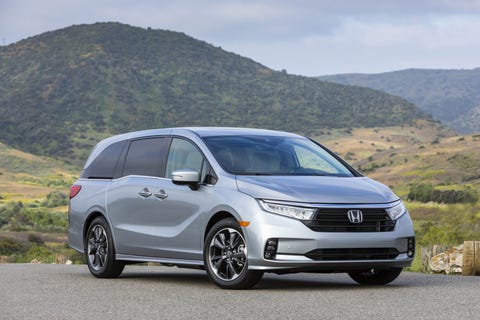 Current Generation: 5th generation (new for 2018)
What's New: Honda gave the Odyssey a mild styling facelift for 2021 and added Honda Sensing safety tech to all trims. 2022 models, sadly, will not have the family-friendly HondaVac built-in vacuum.
What's Unique: The Odyssey handles nimbly in corners. It also has a flexible "Magic Slide" second row of seats offering different configurations.
Powertrain: 3.5-liter V6, 10-speed automatic, FWD
Horsepower: 280
EPA Fuel Economy: 19 mpg city, 28 mpg highway
Towing Capacity: 3,500 lbs
Seats: 7 or 8
The Fancy Trim: Elite ($47,820)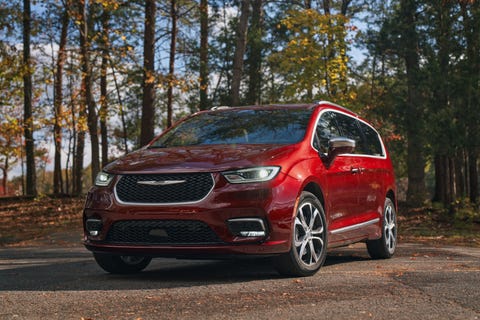 Current Generation: 1st generation (new for 2017)
What's New: The Chrysler Pacifica got a major refresh for 2021 with a more SUV-like appearance, a new super-lux Pinnacle trim and all-wheel drive, which is now available with Chrysler's Stow N'Go seats. It's also the only minivan on sale today available as a plug-in hybrid.
What's Unique: The Pinnacle trim converts the minivan into a full-on luxury car with quilted Nappa leather seats, second-row lumbar support pillows and premium finishes. The Pacifica also still offers a built-in vacuum.

Powertrain: 3.6-liter V6, 9-speed automatic / CVT (for the hybrid), FWD/AWD (FWD only for hybrid)

Horsepower: 287 (260 hp for the hybrid)

EPA Fuel Economy: Up to 19 mpg city, 28 mpg highway (82 mpge - hybrid)

Towing Capacity: 3,600 lbs

Seats: 7

The Fancy Trim: Pinnacle ($54,095)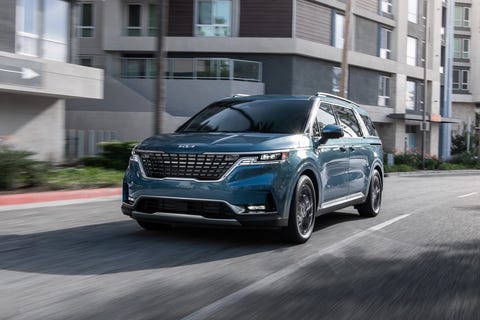 Current Generation: 4th generation (new for 2022)
What's New: Kia has replaced the Sedona with the Carnival name it's long used for the car abroad. It receive a major styling upgrade inside and out. Kia also won't refer to it as a minivan; the Carnival is an "MPV."
What's Unique: Sophisticated exterior styling, and being tnly minivan with a Sport mode paired with a punchy V6 engine.
Powertrain: 3.5-liter V6, 8-speed automatic, FWD
Horsepower: 290
EPA Fuel Economy: 19 mpg city, 26 mpg highway
Towing Capacity: 3,500 pounds
Seats: 7 or 8
The Fancy Trim: SX Prestige ($46,100)
The best-looking minivan: the Toyota Sienna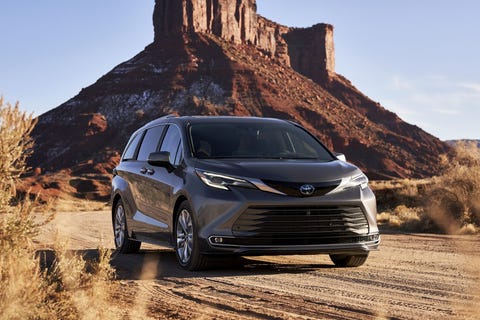 After driving and checking out today's minivan contenders, deciding on the best-looking minivan came down to two choices: the Toyota Sienna and the Kia Carnival. We give the Sienna the edge on sex appeal for leaning hard into that #vanlife dorkiness with its large, quasi-JDM-style grille.
That said, the Carnival looks premium; we had an adult chase us down on foot outside an ice cream shop to ask about it. But it's trying to be anything but a minivan, which just strikes us as a little desperate. Being comfortable with who you are is something we all need to teach our kids, and driving a van that looks like it's deluded itself that it's an SUV sends a mixed message.
As for the others? The Chrysler Pacifica is sleek and stately as well — although it arguably became less attractive after its 2021 facelift. A distant fourth is the Honda Odyssey, which looks as though someone is trying to twist it counterclockwise.

These 5 Brands Sell the Most Reliable New Cars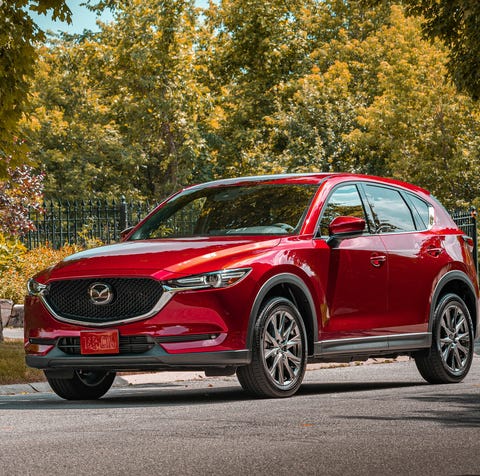 Consumer Reports has published its annual new car reliability rankings. Here are the brands that topped the list.
The best minivan to drive: the Kia Carnival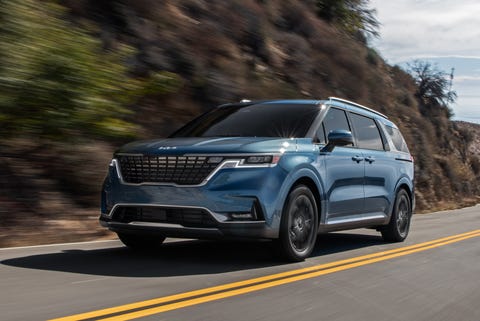 The Kia Carnival noses out the Honda Odyssey for the best-driving minivan. The Odyssey feels relatively light and nimble in corners, but the Carnival delivers a poised, well-balanced ride — more than a bit reminiscent of the Telluride — with a robust V6 engine and a legitimate drive mode selector that includes a Sport mode.
The Pacifica is pleasant to drive as well. But it's a bit on the beefy side, checking in at nearly 5,000 lbs in either AWD or hybrid form. The Sienna delivers a comfy ride, but the power from its 243-hp hybrid is only adequate, you have to live with that annoying CVT drone, and it doesn't deliver the same road feedback as the others.

The fanciest minivan inside: the Chrysler Pacifica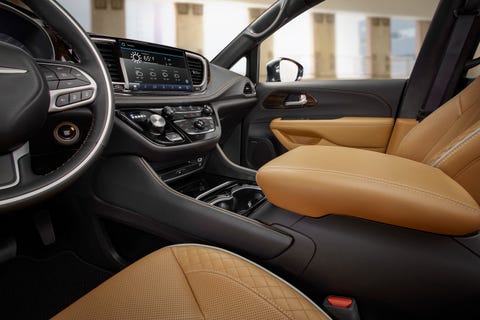 The Chrysler Pacifica's Pinnacle trim brings the minivan to full-on luxury territory. You get an elegant design, quilted caramel Nappa leather and a suede headliner. The second-row seats come with matching lumbar pillows. Of course, the Pinnacle Pacifica starts at nearly $56,000 after the destination charge, so you pay for every bit of it.
The Kia Carnival, Toyota Sienna and Honda Odyssey each have a well-appointed top-tier trim with leather or leather-trimmed seats and tech starting a little below $50,000. But none of them levels up to the Pacifica in terms of material quality or price point.
The most spacious minivan: the Kia Carnival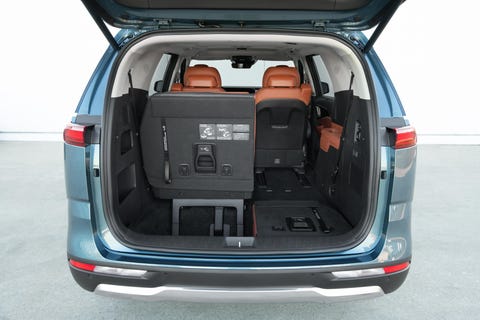 Every minivan offers a spacious, super-practical cabin — that's why you buy one. But the Kia Carnival has the most space. The 40 cubic feet of trunk space behind the third row is massive. You can also fold the third row flat and remove the second row for a massive potential 145.1 cubic feet.
The Pacifica and Odyssey deliver similar total cargo space, but they have smaller space behind the third row. The Toyota Sienna loses out on overall volume, with just 101 cubic feet. But it will be comparably sized for most owners most of the time. unless you're clearing out all the seats and cramming as many items as possible. And it also offers a smart storage solution with a two-level center console.

The most fuel-efficient minivan: the Chrysler Pacifica Hybrid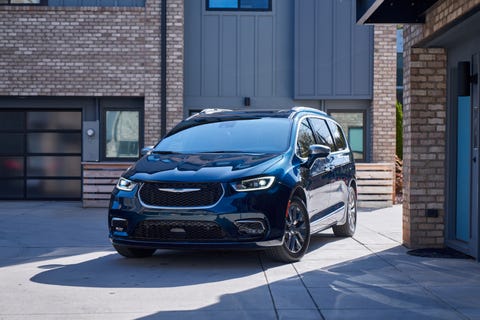 That said, it's going to depend on how you drive it. The Pacifica can have a PHEV option with around 32 miles of electric range. So, in theory, many buyers can do school runs and grocery store trips with EV mode in perpetuity by charging when you get home. An alternative, if you do a lot of long road trips, is the Sienna, which only comes as a (mild) hybrid and delivers a legit 32-plus mpg all the time in real-world driving.
The Carnival, non-hybrid Pacifica and Odyssey don't match up on efficiency, earning fewer than 20 mpg in city driving.
What is the best minivan to buy? The Toyota Sienna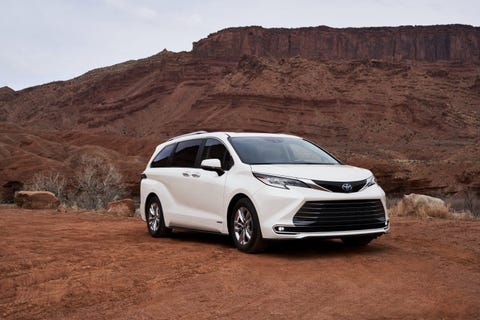 This is a tough decision. All four are solid choices. The Kia Carnival looks great, feels premium has a ton of space and is available for an affordable price point. The Chrysler Pacifica delivers a great combination of luxury, tech and capability, though you can't get AWD and Stow N'Go seat with the fuel-efficient PHEV. And the Odyssey, while excelling at the basics and packing Magic Seats, isn't quite as fresh as its more recently-updated foes.
But the Toyota Sienna provides something most of the competition — minivan or three-row SUV — does not: outstanding fuel economy and all-wheel drive in the same vehicle. That's the sort of game-changer that can bring buyers into the minivan fold.
These 10 Cars Are More Expensive to Buy Used Than New Right Now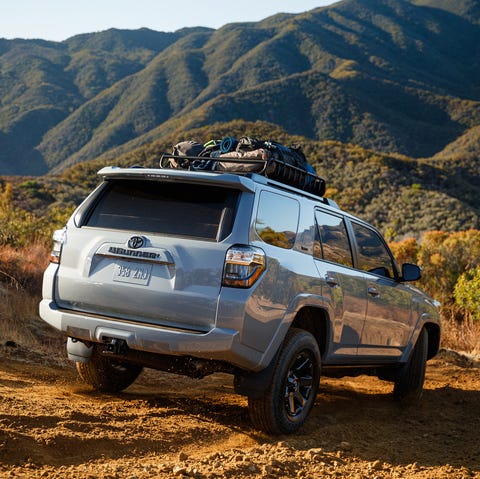 We've often joked that used Tacomas cost more than new ones. But now that's actually true.