Every product is carefully selected by our editors. If you buy from a link, we may earn a commission.
The 10 Most Influential Cars of the 2000s
From fuel-sipping hybrids to spectacularly powerful combustion performance beasts.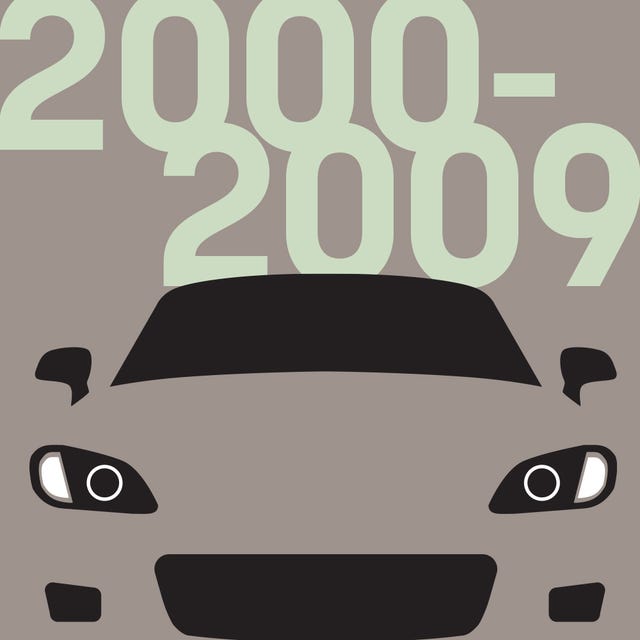 Making a list of the best cars of all time can be difficult. Designating any such list is a subjective process. So is interpreting the word "best" itself. Is the best car the best-performing track car? Is it the most engaging driver's car? The best car could also be the car that best read the market and foreshadowed where things were heading.
With this best cars list, we're looking for the most influential cars, the cars that mattered. These cars broadened ideas about what a car can mean and shaped what became the modern car market. Supercars and sports coupes deserve their recognition. But so do SUVs and trucks, which are now the default vehicles most people buy.
We restricted this list to cars that entered the market from 1970 onward for ease and modern relevance. Tracing technological developments back more than 50 years can get a bit tenuous, as undoubtedly influential as inventions the Model T's mass production process or the Volvo's three-point safety belt were to the modern automobile's development.
From fuel-sipping hybrids to spectacularly powerful combustion performance beasts, here are the ten best cars from the 2000s.
NOTE: We want to hear from you. Feel like we missed anything significant? Leave us a note in the Comments section below!
The Best: Porsche Cayman (2005)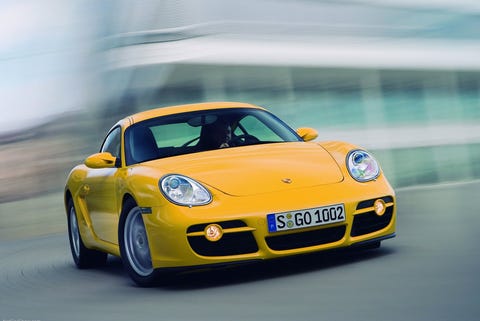 Porsche gave the entry-level Boxster a coupe version, the Cayman, in 2005. With a rear mid-engine layout, it was lighter and had more optimal weight distribution than the 911, and stiffer than the Boxster. It also may have been the best handling car on the road — and there's a reason Porsche didn't give it more power to provide the 911 with genuine competition.
Original MSRP: $59,695
Ford F-150 Supercrew (2001)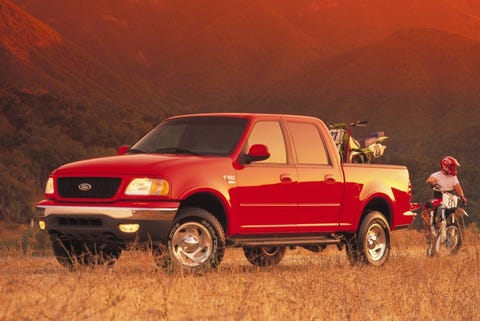 Midway through the 10th generation F-Series — a comprehensive overhaul that made the truck more broadly appealing — Ford unveiled the Supercrew body style, a family-friendly, full-size truck with four full doors. That's now the default pickup truck body style.
Original MSRP: $29,310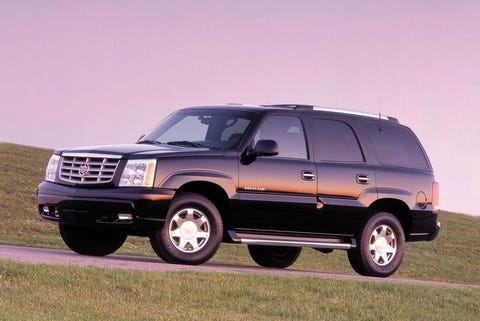 Cadillac has rebranded endlessly during the 21st century, but the Escalade has been the exception. While it debuted in 1999, the second-generation Escalade was when GM truly differentiated it from its Chevy and GMC corporate siblings, with tech and 20-inch rims to make it the definitive Cadillac of its segment.
Original MSRP: $48,735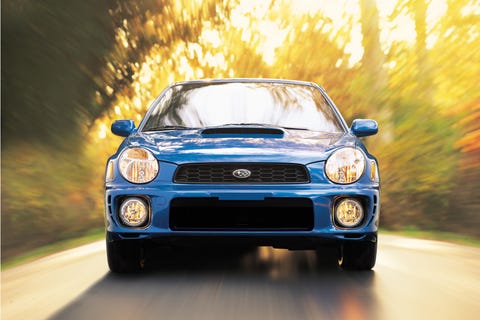 Subaru finally gave in and brought the rally-inspired Impreza WRX to the U.S. in 2002. With bug eyes, blue paint and gold rims, the WRX was both a havoc-wreaking enthusiasts' dream and a segment-redefining compact car, offering 227 hp and all-wheel drive at an affordable price.
Original MSRP: $23,995
Bentley Continental GT (2003)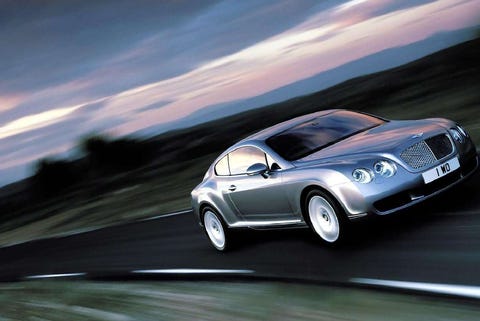 The Continental GT was the first Bentley built under VW stewardship and a revelation that revived the brand. It was cheaper than past Bentleys, and it delivered staggering performance with a massive twin-turbo W12 powertrain. And, it was cool enough for Prince to own a Robin's Egg Blue one.
Original MSRP: $149,000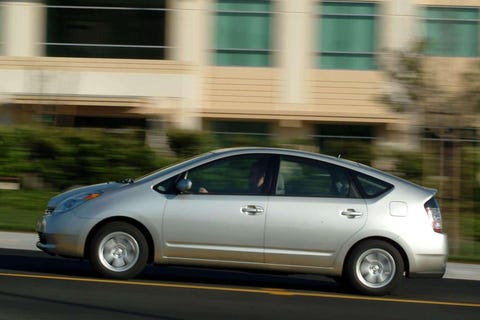 The second-generation Prius hybrid — with its distinctive and dorky liftback body — transformed the discussion around fuel economy and made it fashionable. And with Toyota embracing both bold styling and hybrid power throughout its lineup — all models will have a hybrid option by 2025 — its impact is still being felt.
Original MSRP: $20,295
Ford Mustang S-197 (2005)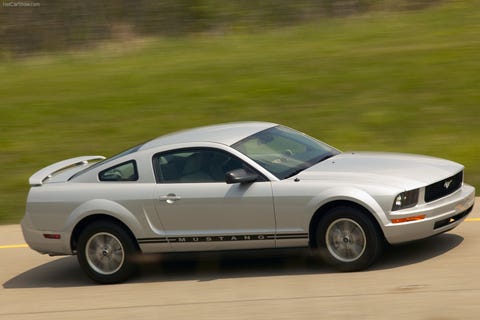 Ford revived and possibly saved the Mustang with the S-197 generation. With a retro-futuristic style, It was the best-looking Mustang since the first generation. And it rode on a new platform that allowed the Mustang to markedly ramp up its performance with later special editions.
Original MSRP: $19,215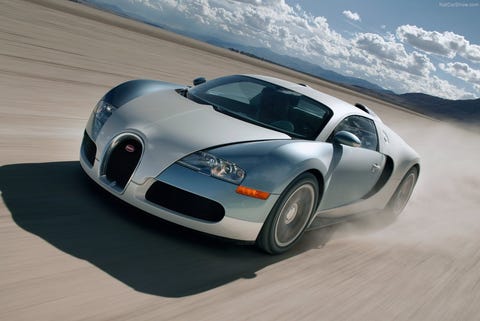 Bugatti invented the hypercar with the Veyron. With its 8.0-liter W16 engine with four turbochargers, the Veyron put out 1,001 horsepower, accelerated from 0-60 mph in less than three seconds, and reached a top speed of 253 mph. And that's all without electrical assistance.
Original MSRP: $1,400,000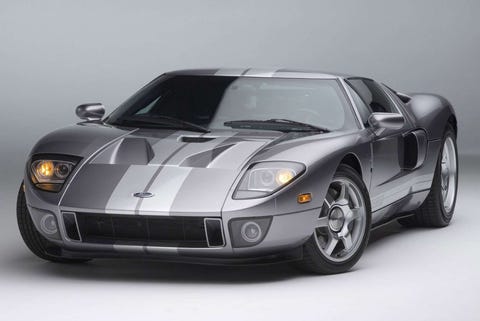 Jeep Wrangler Unlimited JK (2007)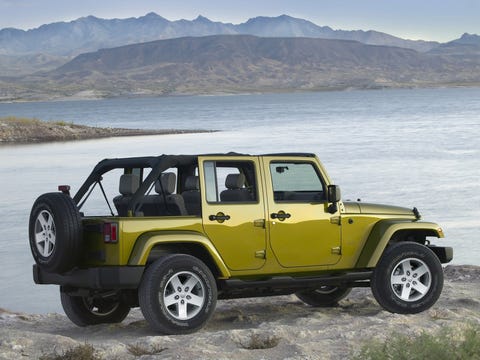 In 2007, Jeep made its boldest (and perhaps smartest) decision with the Wrangler, adding a four-door Unlimited model. It was an affront tradition, but it also expanded seating to five, added actual cargo space and converted a niche vehicle into a reasonably practical one most people could own. And it did it without sacrificing off-road capability. We don't talk about the "Wrangler Unlimited" much anymore, because for about 90% of buyers, this is the Wrangler.
Original MSRP: $22,530