The 2022 Ford Bronco Raptor Has Arrived, in All Its Off-Road Glory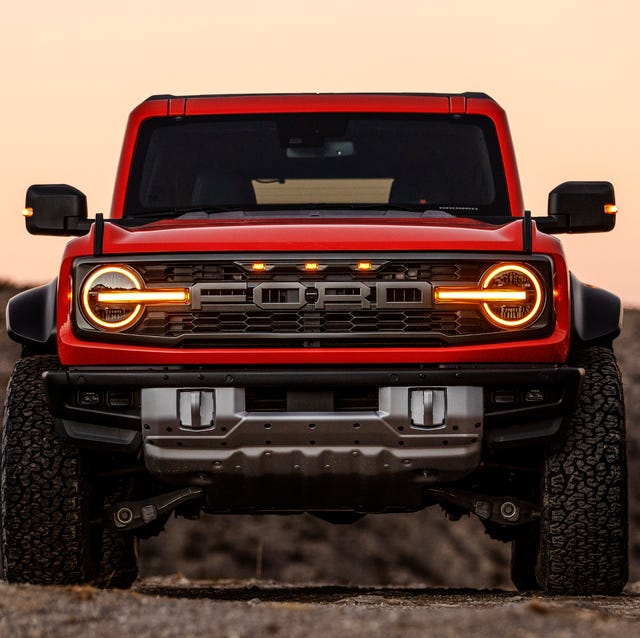 The Bronco Raptor uses a 3.0-liter twin-turbo V6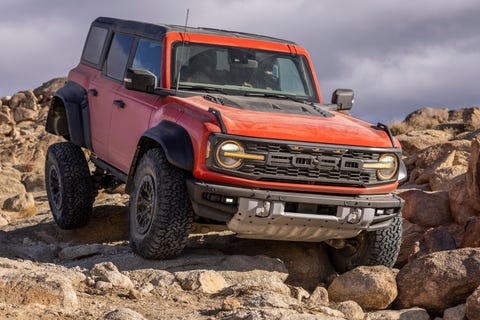 The Bronco Raptor will be the most potent street-legal Bronco (you can buy a V8 version that isn't). It will pack Ford's twin-turbo 3.0-liter EcoBoost V6, which puts out 400 hp and 415 lb-ft of torque in the Lincoln Aviator and Ford Explorer ST. Ford won't give final horsepower and torque figures yet, but the brand says the Bronco Raptor will have more than 400 hp, at least a +85 hp bump over the standard V6 model. The only transmission option will be a 10-speed automatic.
The Bronco Raptor will tower over the standard Bronco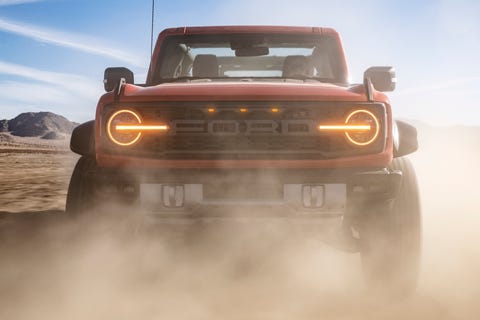 The Bronco Raptor will be enormous. Ford says it will be 9.8 inches wider than the standard Bronco, with an 8.6-inch wider track. The Bronco Raptor will have a minimum ground of 13.1 inches, which is 4.8 inches higher than the base four-door Bronco.
The Bronco Raptor will have 37-inch tires...standard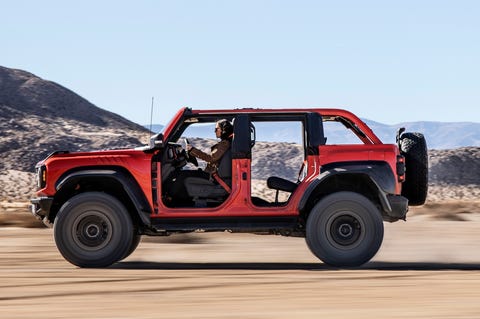 The F-150 Raptor has optional 37-inch rubber. The Bronco Raptor will have standard 37-inch BF Goodrich KO2 all-terrain tires. Ford teamed with FOX on a Raptor HOSS 4.0 race-ready suspension system. The setup will increase wheel travel to 13 inches in front, a 60% improvement, and 14 inches in the rear, a 40% improvement.
The Bronco Raptor gets two new drive modes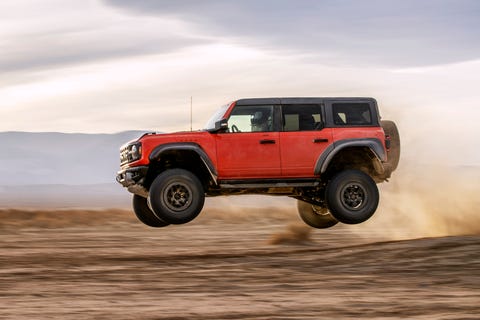 Adding on the Bronco's famed G.O.A.T. modes, the Bronco Raptor adds two new drive modes. It gets a Baja mode with turbo anti-lag calibration for Baja-like desert-running situations. The Bronco Raptor also will feature a tow/haul mode, which will increase the towing capacity to 4,500 lbs — a 1,000-pound bump over the standard model.
Say you have a Bronco reservation. Can you upgrade to a Bronco Raptor?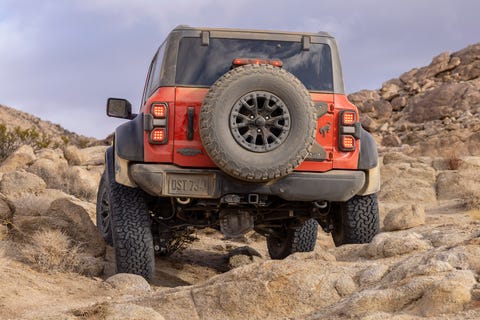 Yes. Ford will begin taking Bronco Raptor orders in March. A "majority" of the slots will be reserved for existing Bronco reservation holders who wish to level up. Ford says Bronco Raptor deliveries will start to arrive this summer.
The 2024 Toyota Tacoma: Here's Everything You Need to Know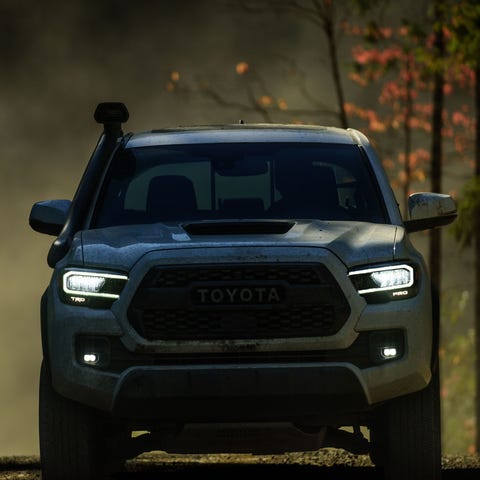 What we know so far about the most-eagerly-awaited midsize truck.
This content is created and maintained by a third party, and imported onto this page to help users provide their email addresses. You may be able to find more information about this and similar content at piano.io