Jeep Just Revealed the Wildest Wrangler Ever Made
Magneto? More like Magnet-OMG.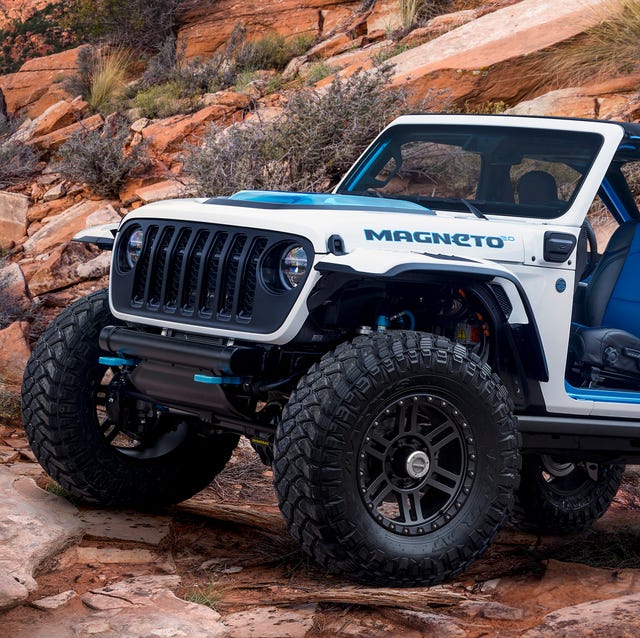 The Easter Jeep Safari in Moab, Utah — the Jeep off-roading equivalent of the Super Bowl — is about to begin. And after dropping initial teasers, Jeep has finally unveiled the seven concept Jeeps the company will be bringing to Moab. There's no two-door Jeep Gladiator this year, sadly — but Jeep is bringing what is probably the most mind-blowing in-house-built two-door Wrangler ever. And if you like big, chunky tires, it looks like Jeep may be upping the ante on its competitors there, too.
Here's a rundown of all seven 2022 Easter Jeep Safari concepts.
Jeep Wrangler Magneto 2.0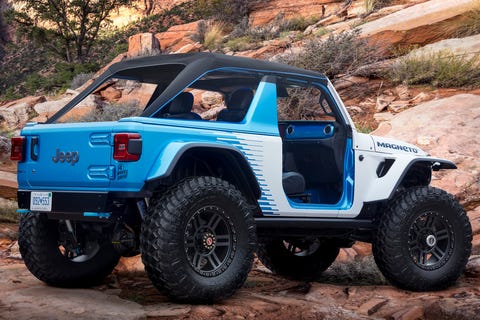 Jeep gave us their first take on an electric Wrangler last with the Magneto Concept. The 2.0 version takes things up a notch or 12. Jeep kept the two-door body style and the six-speed manual transmission.
Instead of matching the V6 output, Jeep gives the Magneto 2.0 a custom-built motor with an inverter derived from race cars. It has a peak amperage mode for 10 seconds that Jeep likens to "electronic nitrous oxide," which delivers 625 hp and 850 lb-ft of torque. That can propel the Wrangler Magneto 2.0 from 0-60 mph in two seconds.
Want some off-roading stuff? The Magneto 2.0 also packs a three-inch lift kit, 40-inch tires and the Rock-Trac transfer case from the Wrangler Rubicon. Jeep also lengthened the wheelbase by 12 inches for added stability.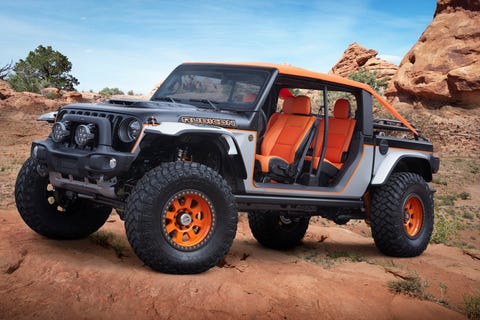 Jeep describes the Bob Concept as a Wrangler/Gladiator mashup. It's a Gladiator with a "bobbed" truck bed shortened for better off-roading angles. It goes all-in on the open-air experience, removing the doors and the B-pillars. It rolls on 40-inch tires with 20-inch bead-lock wheels, and it's powered by the EcoDiesel V6.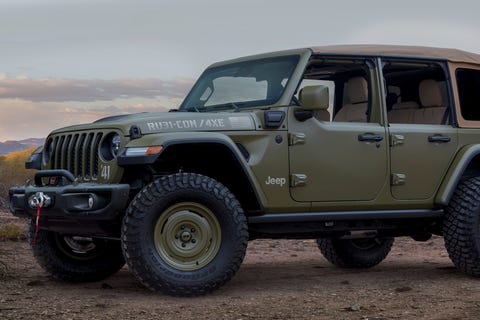 The Jeep '41 Concept is — you guessed it — a nod back to Jeep's iconic military heritage. It uses the hybrid 4xe powertrain. It has some cool Fifteen52 wheels painted D.R.A.B green. It rides on relatively modest 35-inch mud-terrain tires.
Jeep Rubicon 20th Anniversary Concept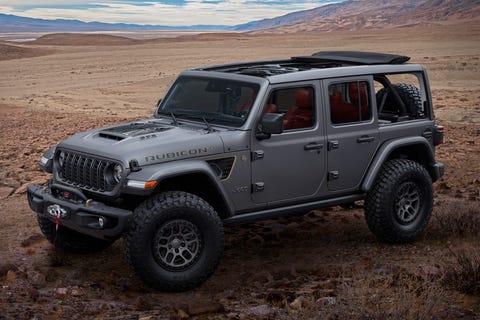 This Wrangler celebrates the 20th anniversary of the Wrangler Rubicon. It's based on the Hemi-powered Rubicon 392 and includes some features that show just how far the Wrangler has come in 20 years, including a one-touch power top, an active dual-mode exhaust system and 37-inch mud-terrain tires.
Jeep Grand Cherokee Trailhawk 4xe Concept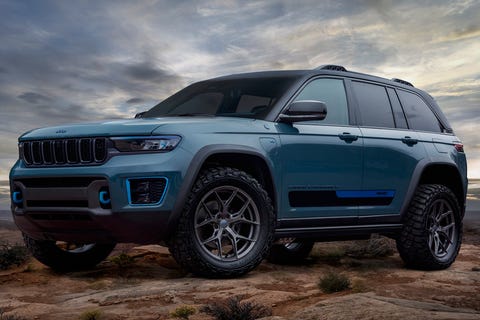 Jeep is coming out with the PHEV 4xe version of the new Grand Cherokee this year. This is a slightly modified version of the off-road-focused Trailhawk trim with a custom paint job and interior, flared fenders and 33-inch mud-terrain tires.
Jeep D-Coder Concept by JPP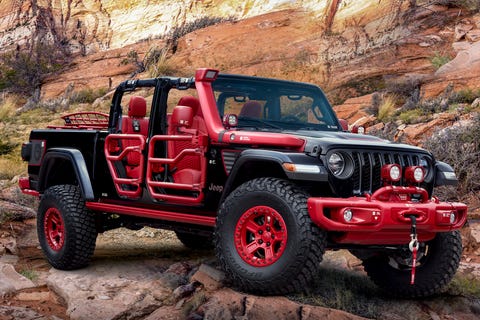 This Jeep Gladiator showcases a wide range of Jeep Performance Parts and Mopar accessories, including a two-inch lift kit with FOX shocks, a snorkel and the JPP Gorilla Glass windshield. QR codes on the truck take you to the website to order the parts.
Jeep Birdcage Concept by JPP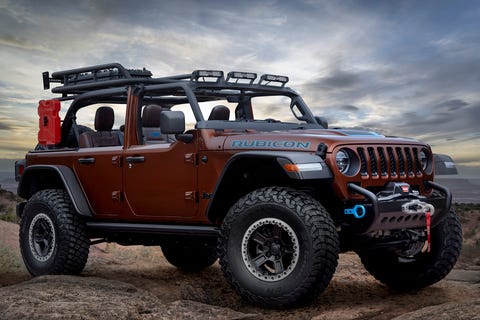 This "wide-open-air extreme 4x4 machine" is another showcase for JPP and Mopar accessories. Cool features include 50-state-legal DRLs in the fender flares and an Add-a-trunk deck lid for lockable storage when you remove the roof.
The 2023 Toyota 4Runner: What You Need to Know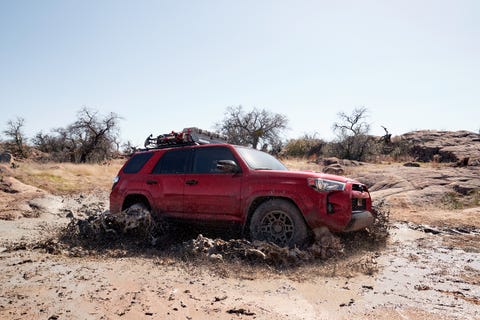 Much-needed upgrades are coming soon. Here's what you can expect.