2022 Toyota Corolla Cross Review: Mazda and Kia Do This Better
Toyota took the idea of "Corolla, but make it a crossover" a bit too literally.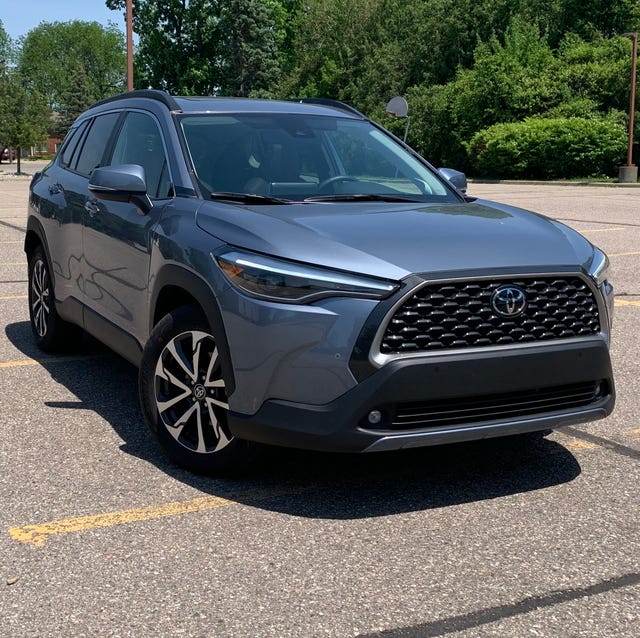 Most cars achieve icon status by doing something attention-grabbing. The Toyota Corolla has done it by blending into the background — and being an absolute cockroach that you can't kill. It's durable. It's reliable. It's cheap. And that's a formula that matches what many people want from their vehicle. Toyota has sold more than 50 million Corollas over the last several decades, making it the most popular car nameplate of all time.
Times are changing for the Corolla, though. It's still one of America's best-selling sedans, nut that means less and less every year as affordable compact buyers gravitate toward crossovers. Toyota needed the crossover equivalent of the Corolla. So they built that — perhaps too literally — with the all-new 2022 Corolla Cross SUV.
I spent nine days driving Toyota's new Corolla Cross around my home in Michigan...and it felt much longer than that. The Corolla Cross makes sense on paper, but other manufacturers execute the tiny crossover idea much better.
What is the Toyota Corolla Cross?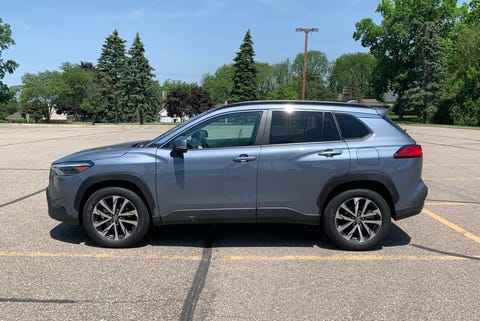 The Toyota Corolla Cross is a brand-new model that joins a recently created segment of smaller compact crossovers — ones that slot between sub-compact (Toyota C-HR) and larger compact (Toyota RAV4) SUVs.
It's built on the same TNGA-C platform as the Corolla, and uses the same 2.0-liter inline-four, putting out 169 hp and 150 lb-ft of torque.

How does the Corolla Cross drive?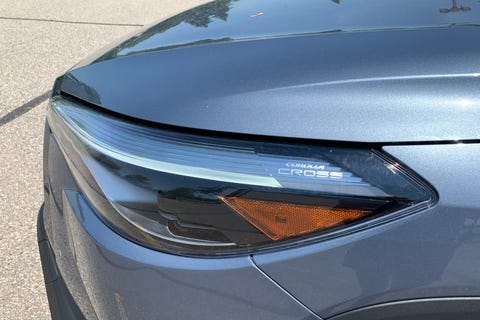 Driving enthusiasts aren't the ones buying a Corolla Crossover. But even by lessened mass-market standards, the Corolla Cross is dispiriting.
The Corolla Cross is aching slow. I didn't simulate a 0-60 mph run — what would the point have been? — but Car and Driver timed it at 9.2 seconds. That makes it one of the slowest new cars you can buy. And that pedestrian acceleration affords you ample time to appreciate the not-so-dulcet notes emanating from the agricultural-sounding engine.
Handling? The Corolla is tuned softly, to the point it is hard to detect any precision in the steering or road feel. Efficiency? The Corolla Cross AWD is rated for 30 mpg combined; I averaged around 27 during my week and a half or so, hardly note-worthy.
One point in the Corolla Cross's favor is ride quality. Michigan has bumpy, pockmarked roads, but the top-tier XLE model I drove has a multi-link rear coil suspension and stayed poised and pliant driving over them.

What's the Corolla Cross like inside?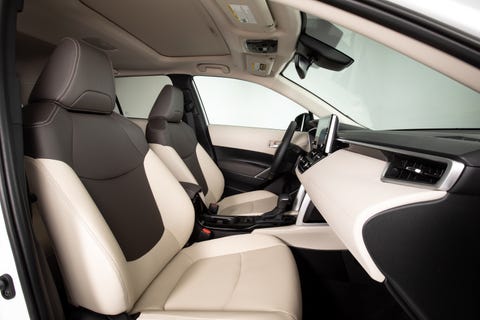 Toyota does not excite you with interiors like Hyundai and Kia (or even Honda, in its latest cars) do. But the materials in the XLE Corolla Cross — leather-wrapped steering wheel and nice Softex seats — felt high-quality. You get some tech with heated seats and wireless phone charging. And Toyota still lets you adjust the stereo and dual-zone climate controls with physical buttons.
The second row is tight for passengers; I had to jam myself further forward than desired to fit my daughter behind me in a rear-facing car seat. If you have kids, you're better off leveling up to a RAV4. But the Corolla Cross does offer a fair amount of cargo space. Its 65-plus cubic feet of cargo space is more than a Chevy Equinox.
How much does the Corolla Cross cost?
The Corolla Cross is priced to be affordable. Starting MSRP for the Corolla Cross is $22,445. Opting for the top-tier XLE AWD bumps that up to $27,625.
My tester had options, including the Audio Plus package ($1,465), the Tilt & Slide Moonroof ($1,250) and the auto-leveling adaptive front headlights ($615). The total came to $32,419 with the non-negotiable $1,215 delivery and processing fee.
What are some Corolla Cross alternatives?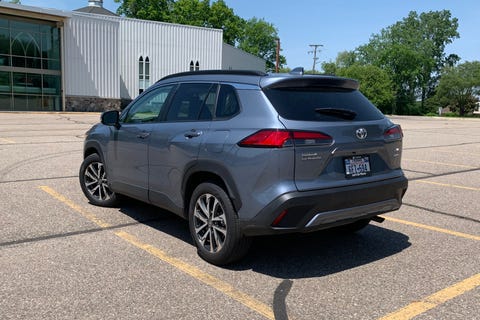 There are plenty of alternatives. The Mazda CX-30 offers far superior driving dynamics and luxury — with the trade-off of less cargo space. The Kia Seltos, at least in SX AWD-spec, provides more style, comparable cargo space and a much perkier engine. If you want something with more off-road capability, the Subaru Crosstrek could be a compelling choice.

Another alternative: the newer, better 2023 Corolla Cross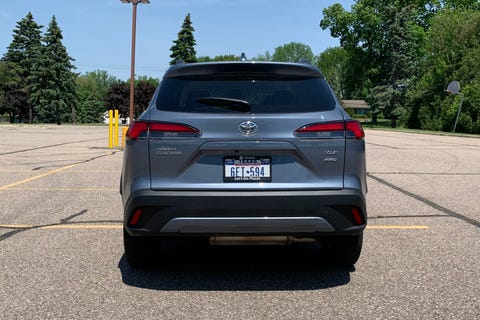 Toyota just unveiled the Corolla Cross Hybrid for 2023. The hybrid is not any sexier, and we haven't driven it yet. But it adds 25 more horsepower, earns an additional seven miles per gallon combined, and it can purportedly accelerate from 0-60 mph in about eight seconds, which is more than a second faster than the gas model.
The hybrid could make the Corolla Cross a dramatically better car. It's a shame Toyota didn't launch with it.
The 2022 Toyota Corolla Cross XLE AWD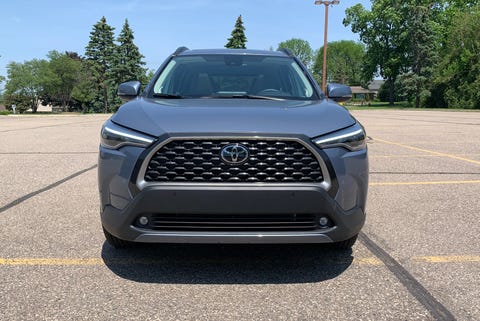 Powertrain: 2.0-liter inline-four; CVT, AWD
Horsepower: 169
Torque: 150 lb-ft
EPA Fuel Economy: 29 mpg city, 32 mpg highway
Seats: 5
The Next Toyota 4Runner: Everything You Need to Know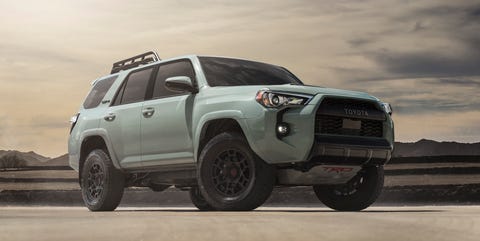 The 4Runner is due for an overhaul. Here's what to expect.