Toyota Just Unleashed a Bunch of Cool New Cars
Because Toyota's new hot hatch was not quite hot enough.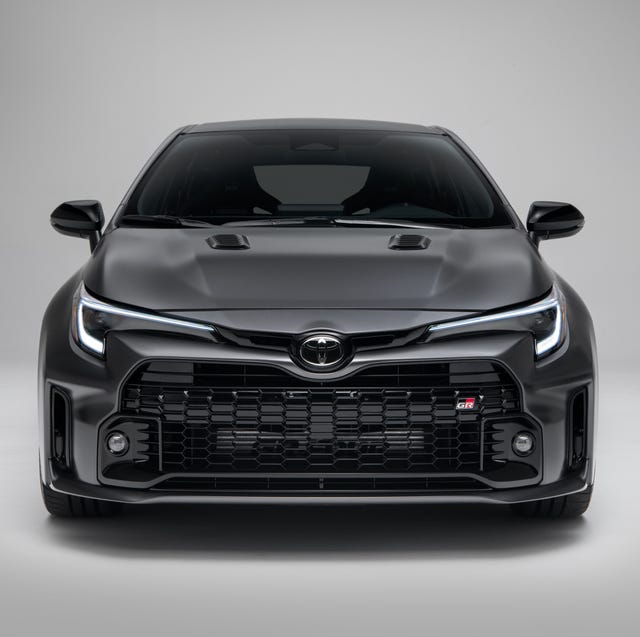 The Toyota GR Corolla Morizo Edition is ready for the track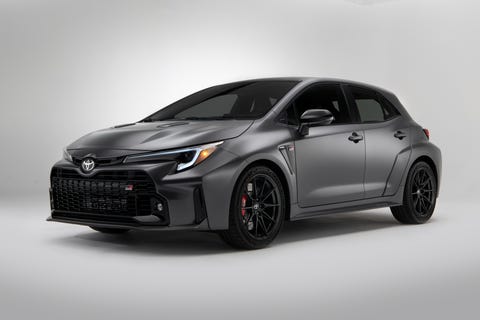 Toyota announced the GR Corolla Morizo Edition — Morizo being Toyota president Akio Toyoda's racing nom de plume. The Morizo Edition is a special-track focused edition of their new hot hatch. Limited to 200 units, it's about 100 pounds lighter with the rear seats deleted. It also packs an additional 22 lb-ft of torque for 295 lb-ft total — along with 300 horsepower.
The GR Corolla Morizo Edition uses wider Michelin Pilot Cup Sport 2 tires, monotube shocks and a unique suspension tuning for enhanced performance. It also gets a unique Ultrasuede interior.
MSRP for the Corolla Morizo Edition is yet to be announced. Toyota says it arrives in 2023.

The 2023 Toyota GR86 Special Edition is orange, has a spoiler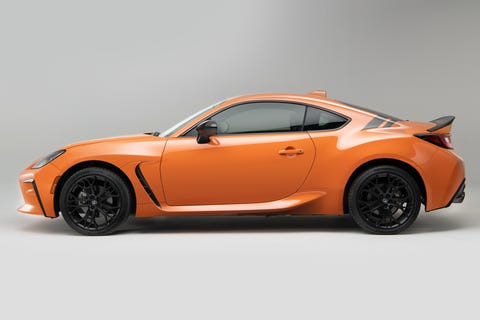 Toyota has a new Special Edition of the GR86 for 2023. No, it doesn't have a turbocharger, but it does have a GR cat-back exhaust with black chrome tips, an exclusive Solar Shift orange paint color and a black duckbill spoiler. Toyota is limiting it to 860 units.
In other GR86 news, Toyota will start a GR Cup racing series that will kick off with 14 events in 2023.
The 2023 Toyota Corolla Cross Hybrid is here — and quicker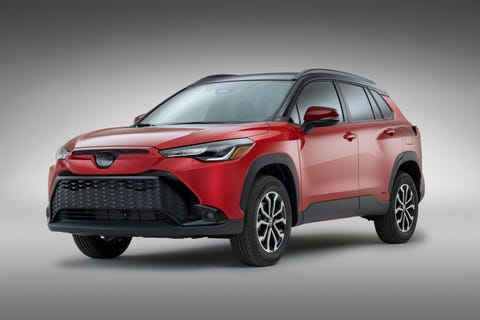 Toyota unveiled the Corolla Cross last year and intimated a hybrid version would be forthcoming. It's here, and it delivers two things the standard Corolla Cross desperately needed more power, 194 hp, and better fuel economy, an estimated 37 mpg combined.
The new powertrain pushes the Corolla Cross Hybrid to 8.0 seconds, which is actually a marked improvement. It's all-wheel-drive only.
Even the 2023 Corolla gets a bit sportier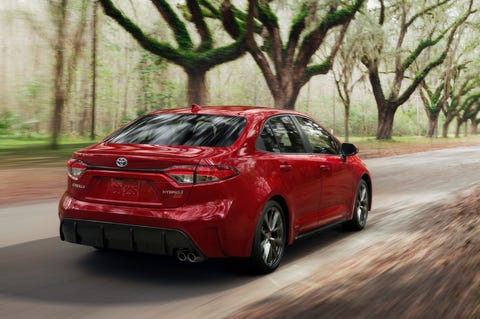 Toyota is giving the Corolla a mid-cycle nip and tuck for 2023. And there are some significant upgrades for the Corolla Hybrid. AWD is now an option. Toyota also added four new grades to the Corolla Hybrid, with sportier SE and SE AWD grades getting the firmer steering from the Corolla Apex Edition.
The standard Corolla is also getting a bit sportier. Toyota gives the Corolla LE trim the upgraded 169 horsepower 2.0-liter engine, making the car about two seconds quicker from 0-60 mph than the 139-hp engine.
The New Toyota 4Runner: What You Need to Know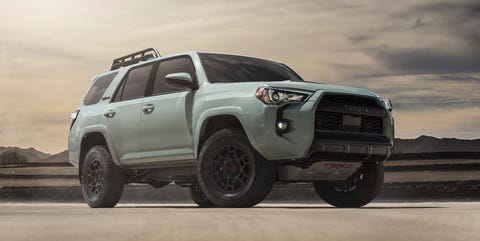 The 4Runner is due for an overhaul. Here's what to expect.
This content is created and maintained by a third party, and imported onto this page to help users provide their email addresses. You may be able to find more information about this and similar content at piano.io