Meet the Porsche 911 Carrera T, the Pure Sports Car for Enthusiasts
And it's relatively affordable, at least in 911 terms.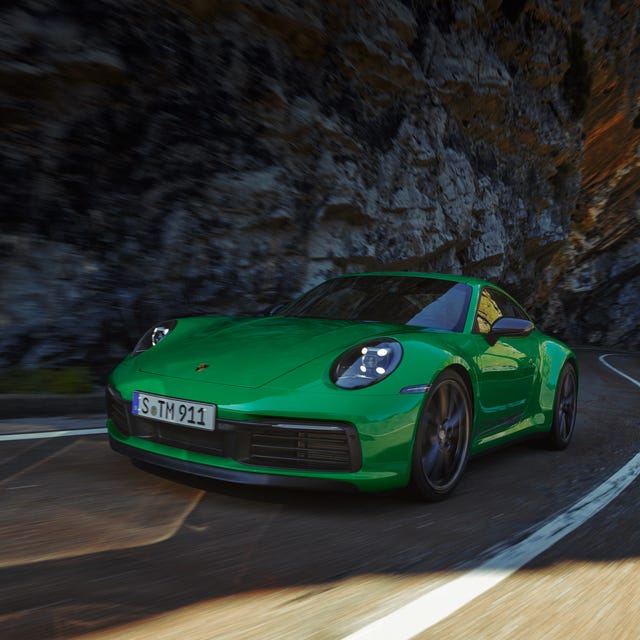 Porsche just unveiled its latest 911 variant, the 911 Carrera T, which we loved in the last generation. T in Porsche parlance stands for "Touring." That word may make you think of a luxury grand tourer, but the 911 Carrera T is a pared-down, ultimate driving enthusiast's 911 (if you're not on a 911 GT3 budget).
The 911 Carrera T basic formula is a base Carrera 911 model, but with weight reduction and a generous helping of fancy Porsche driving tech. The idea has proved quite popular as Porsche has exported it to both the 718 models and the Macan. And the new 911 Carrera T sounds like it will be as brilliant in this generation as it was in the previous one.
The 911 Carrera T uses the base twin-turbo flat-six engine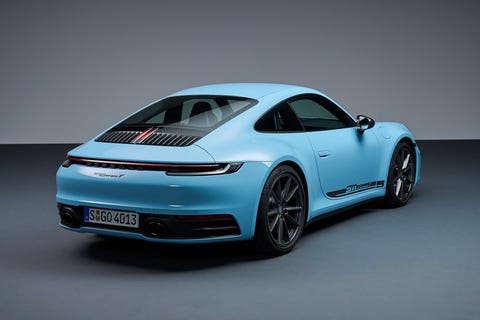 The Carrera T employs the base 911 engine, a twin-turbo 3.0-liter flat-six that pushes out 379 hp and 331 lb-ft of torque. That gets paired with a seven-speed manual transmission as standard.
The 911 Carrera T gets a lot of fancy Porsche tech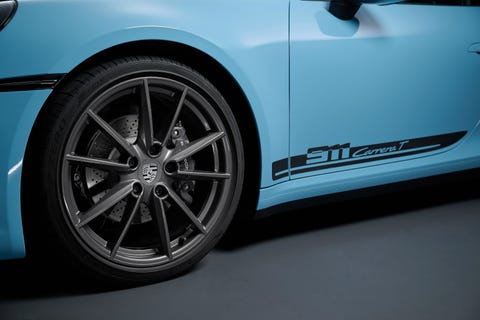 The 911 Carrera T comes standard with the PASM sport suspension, which lowers the ride height by 10 mm. It also gets a mechanical limited-slip differential with Porsche Torque Vectoring from the Carrera S and the Sport Chrono package.
The 911 Carrera T sheds a fair amount of weight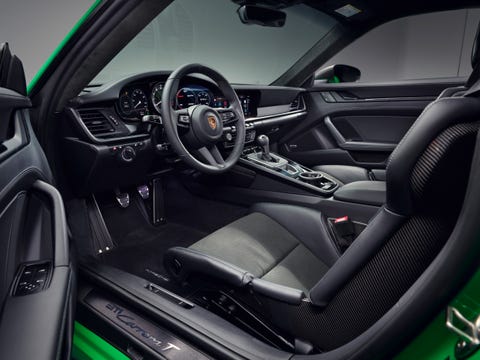 The 911 T reduces weight through a rear seat deletion, less sound insulation, thinner glass and a lighter, more compact battery. It ends up with a curb weight of 3,254 lbs, about 100 lbs lighter than the PDK 911 Carrera.
Porsche does offer some options to lux the 911 Carrera T up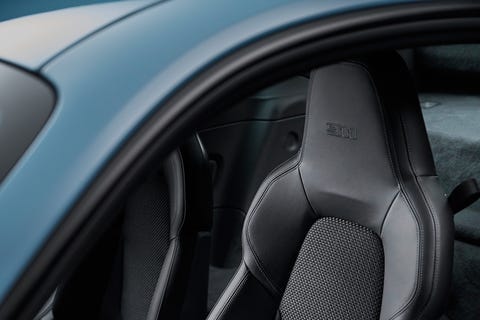 The PDK transmission is available at no charge, and Porsche says it will drop the 0-60 mph acceleration from 4.3 seconds with the manual to 3.8 seconds. You can add rear-axle steering. You can level up the seats to 18-way Adaptive Sport Seats or sporty full bucket seats and add the rear seats back if you wish (gotta be prepped for that school run).
The 911 Carrera T arrives at Porsche dealerships in 2023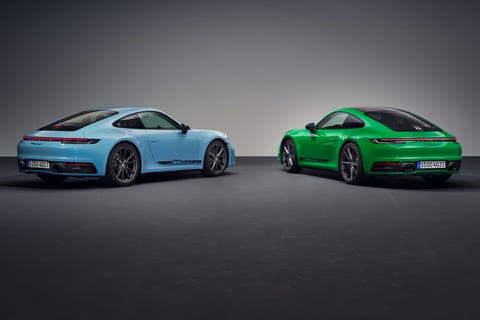 The Porsche 911 Carrera T has a base MSRP of $116,600, a $10,500 premium over the 911 Carrera. Porsche says it will hit dealers in Spring 2023.
The 33 Electric Cars We're Most Excited to Drive in the Future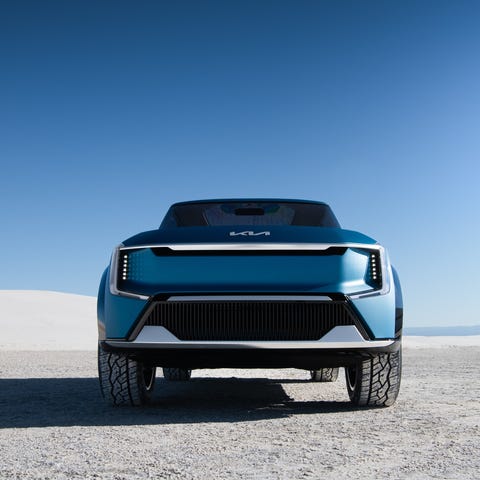 The next few years will be packed with new EVs. These are the ones that have us jazzed the most.