The 2024 Chevrolet Corvette E-Ray: Hybrid, AWD and Blisteringly Quick
What's more practical than a Stingray and quicker from 0 to 60 mph than a Z06?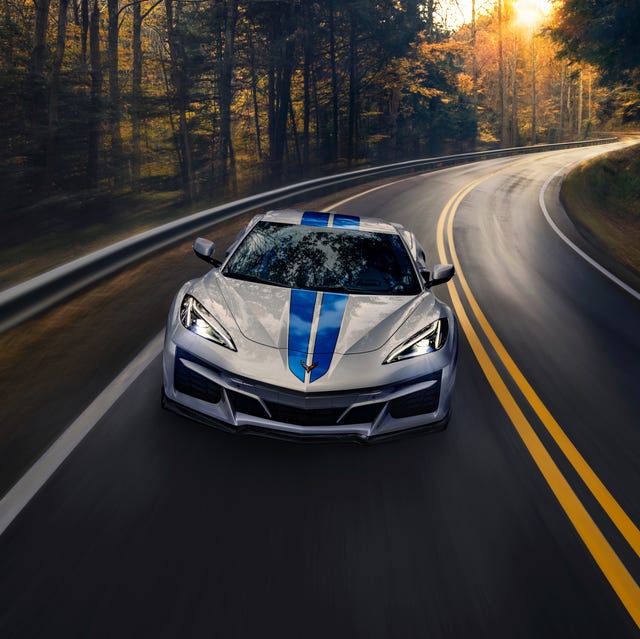 The C8 generation of the Chevrolet Corvette forever altered the storied lineage, switching to a mid-engine layout and ditching the trademark manual transmission. We first met the base Stingray model. We've seen the Z06 (and hope to drive it soon). Now, Chevrolet is debuting the 2024 Corvette E-Ray, the quickest C8 yet — and the wildest departure from tradition to date. And with its presumed fuel economy and all-weather capability, it's also the most practical.
Yes, the Corvette E-Ray is a hybrid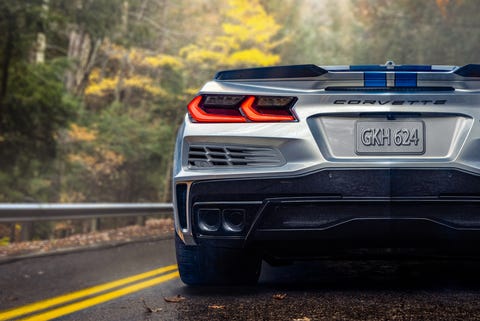 The E-Ray packs the V8 from the Stingray, a naturally-aspirated 6.2-liter V8 with 495 horsepower and 470 lb-ft of torque. It adds an electric motor up front with 160 hp and 125 lb-ft of additional torque, fed by a 1.9-kWh battery pack between the seats. Total output is 655 horsepower. No plugging in will be required.
And yes, the E-Ray is the first all-wheel-drive Corvette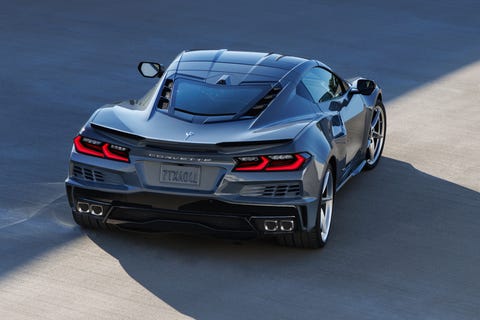 Chevrolet is calling the E-Ray's system "Intelligent eAWD." The electric motor will apply power to the front wheels in "spirited driving" and in "low traction" situations. Chevy intends it to still sound like a V8. The E-Ray has an electric-powered "Stealth Mode" for city driving available at speeds under 45 mph. Chevy did not give a range. The electric motor supplements the four-cylinder Active Fuel Management mode for better fuel economy.
Oh, and the Corvette E-Ray is quicker than the Z06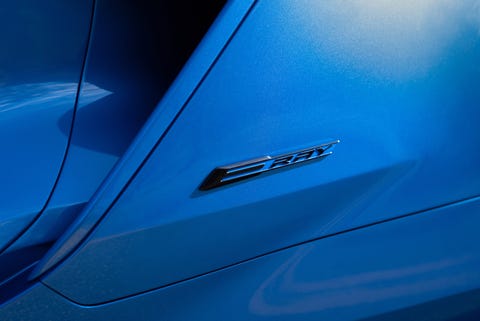 Chevy has confirmed the Corvette E-Ray is quicker off the line than the 670-hp Z06. The brand lists its 0-60 mph time at 2.5 seconds (a tenth faster than the Z06's 2.6 sec) and its quarter-mile time at 10.5 seconds (a tenth faster than the Z06's 10.6 sec). The E-Ray also has a Charge+ mode to maintain an optimal battery charge for "extended lapping."
The Corvette E-Ray also comes with some impressive goodies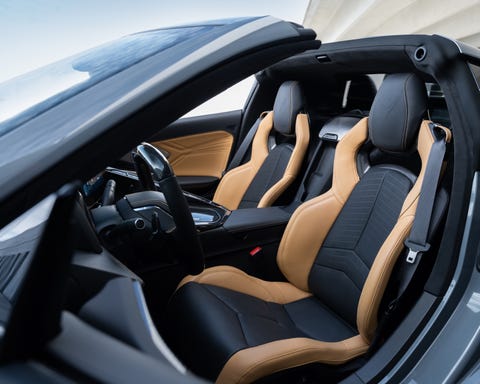 The Corvette E-Ray comes standard with Brembo Carbon Ceramic brakes and Magnetic Ride Control 4.0. Interestingly, for a sports car that does 0-60 mph in 2.5 seconds, it comes standard with Michelin Pilot Sport all-season tires. Pilot Sport 4S summer tires are optional with the performance package.
The Corvette E-Ray will arrive sometime in 2023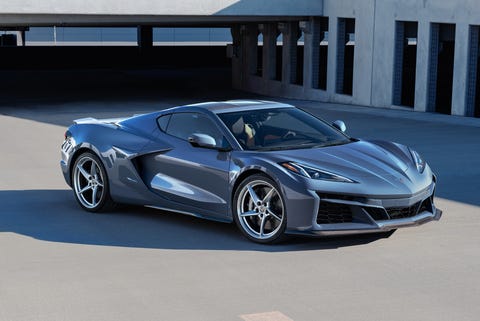 Chevy did not get very specific on dates but did confirm the Corvette E-Ray will arrive sometime in the 2023 calendar year as a 2024 model year vehicle. The starting price is $104,295 for the coupe version and $111,295 for the convertible model.
14 Awesome Cars No One Bought in 2022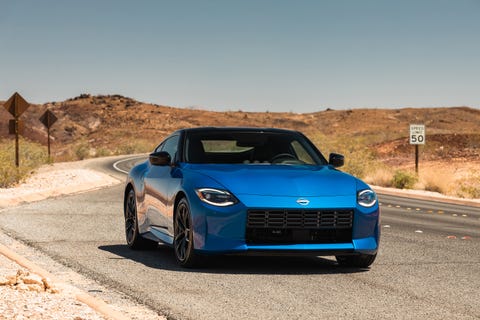 These cars are great, but still, none of them could outsell the hydrogen-powered Toyota Mirai.