Every product is carefully selected by our editors. If you buy from a link, we may earn a commission.
Dainese Just Released Some Awesome New Summer Motorcycle Jackets
These new jackets deliver maximum airflow without compromising style and protection.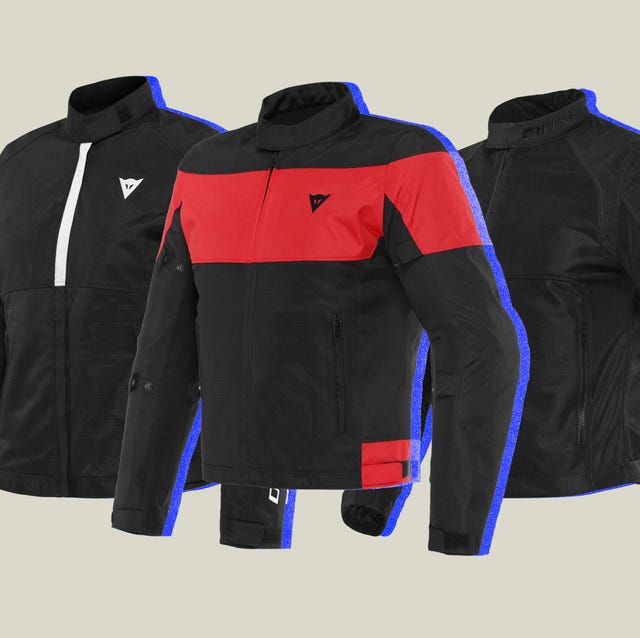 Summer has arrived in full force in many parts of the country. And that great motorcycle jacket you use for year-round riding may not be optimal for heat and humidity. If you're looking for the best summer motorcycle jacket to pair with that pair of summer motorcycle gloves you just bought, Dainese may have you covered with their new collection of lightweight jackets for both men and women designed to maximize airflow with perforated mesh fabrics while still providing premium safety protection.
1
Dainese Elettrica Air Tex Jacket
Dainese's men's Elettrica Air Tex jacket is a great option for summer with its excellent breathability. But it can still transition to all-season use with a removable thermal lining. The jacket is made from anti-abrasion fabric, includes composite protectors on the shoulders and elbows and has a dedicated pocket for a G1 or G2 back protector.
2
Dainese Sevilla Air Tex Jacket
Dainese's Sevilla Air Tex jacket is optimal for warmer climates with a perforated mesh fabric that provides direct airflow to the body. ProShape 2.0 protectors on the shoulders and elbows meet the highest standards while providing a sleek look and freedom of movement. The jacket has a dedicated pocket for a G1 or G2 back protector and reflective inserts for maximum visibility.
3
Dainese Risoluta Air Tex Women's Jacket
Dainese's women's Risoluta Air Tex women's motorcycle jacket can be used in all seasons with a removable thermal layer. It uses anti-abrasion fabric and offers removable composite protectors at the shoulders and elbows and a pocket that can fit a G1 or G2 back protector.
4
The Best Motorcycle Helmets You Can Buy in 2021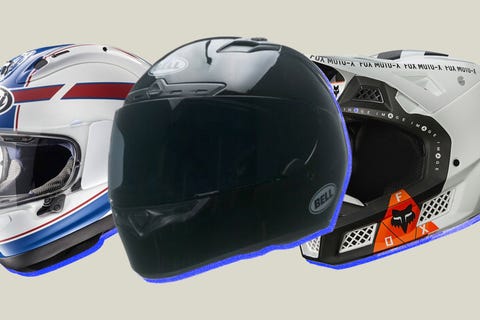 A helmet, obviously, is the most important piece of motorcycle gear you'll ever buy.
5
The Best Motorcycle Backpacks of 2021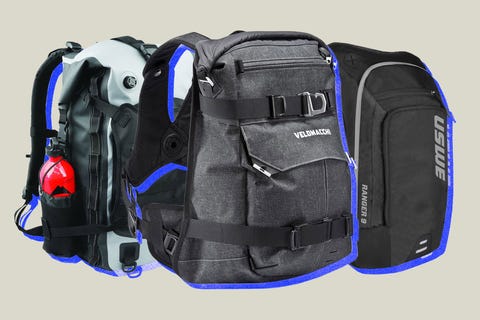 Whether you're planning a cross-country tour or just want to rip trails, one of these backpacks will be perfect for the job.
This content is created and maintained by a third party, and imported onto this page to help users provide their email addresses. You may be able to find more information about this and similar content at piano.io