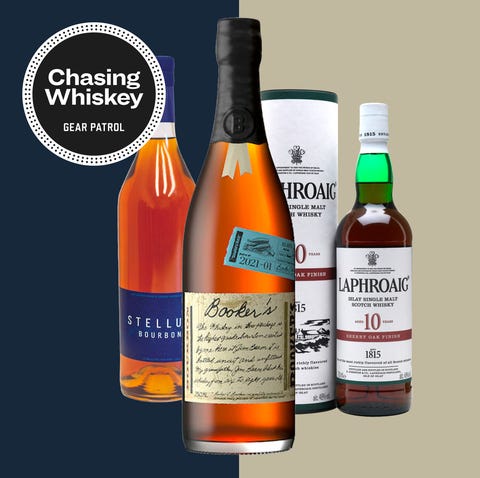 Chasing Whiskey
Bourbon Is Becoming Stupid Expensive. Why?
To get an idea why the price of a bottle of whiskey continues to grow you need only compare it to the humble lawn mower.
Welcome to Chasing Whiskey, a monthly newsletter delivering barrel-proof takes on whiskey, new bottles to look out for and recommendations from Gear Patrol readers and industry experts.