Every product is carefully selected by our editors. If you buy from a link, we may earn a commission.
What's the Most Expensive Bottle of Bourbon?
From extra-rare Pappy to a bottle dubbed "the best bourbon you'll never drink," these are the most expensive bottles of Kentucky's finest in the land.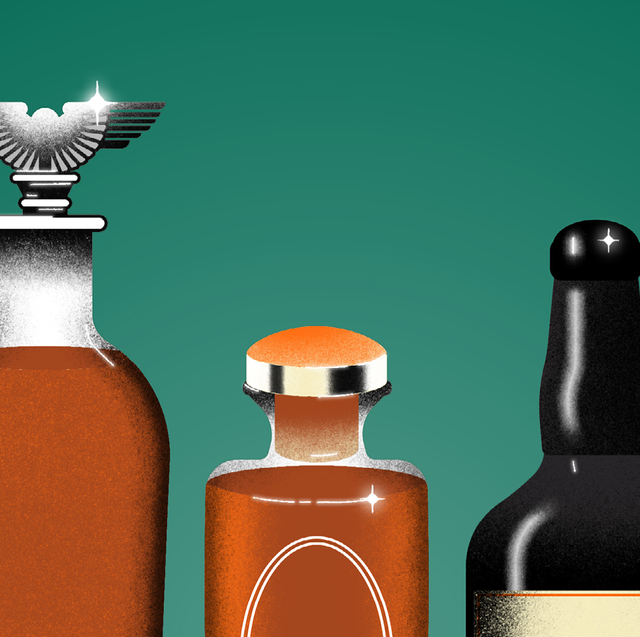 Bourbon whiskey's reputation as the everyman's drink is well-earned, but there's still plenty of high-end hooch out there. Whether it's age, provenance, rarity or a tornado tearing open a distillery, bourbon collectors of the last decade have driven prices through the roof (more on the tornado later). Historically, it was scotch whisky that attracted the type of person willing to spend thousands of dollars on a single bottle. Today, there are bourbons valued in the tens of thousands, and prices are only rising as the spirit's popularity grows. Excluding extreme vintage and historical bottles sold at auction, our collection of the most expensive bourbon you can buy begins above the Pappy 23-Year Line — or just about $3,500 a bottle.
A.H. Hirsch Reserve 16 Year Old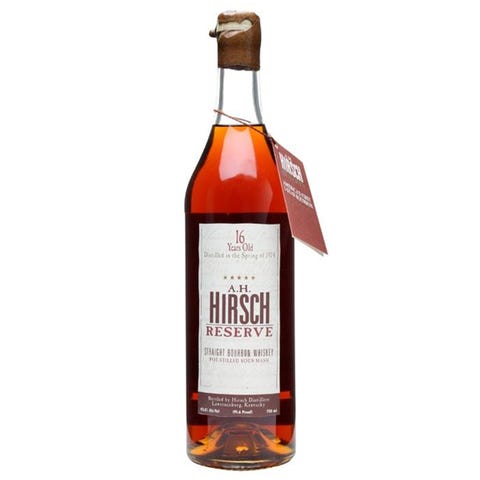 Price: $3,500 - $4,500
Released: Distilled in the spring of 1974, aged or 16 years, then kept on ice until its release in .
What's so special about it? A weird whiskey with a confusing history, A.H. Hirsch Reserve (both gold foil- and blue wax-topped bottles) is one of the most surprising high-value bourbons out there. Its relevance and cost is due in part to ties one Julian Van Winkle, who bottled in the brand in the '80s, and the quality of the spirit. But many attribute its ballooned value to the early-Internet bourbon geeks. The whiskey's provenance and means is the subject of a book by longtime whiskey writer and Kentucky Bourbon Hall of Famer Chuck Cowdery called The Best Bourbon You'll Never Drink.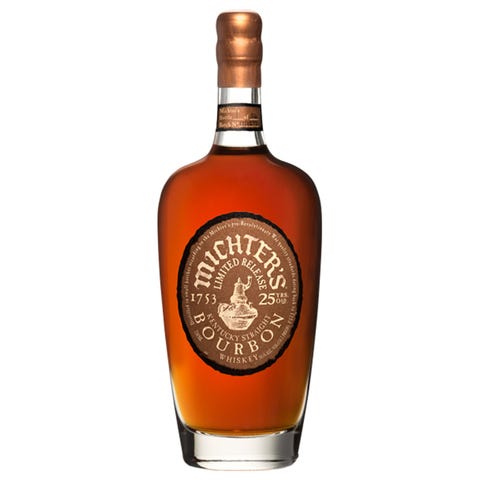 Price: $5,000 - $7,500
Released: No set schedule.
What's so special about it? Michter's brand history is up there for the richest in the bourbon business. The provenance of the whiskey inside the 25-year-old expression is unknown, as are the mashbill and release schedule. The distillery releases bottles when and only when a barrel of sufficient age meets their criteria (also unknown). Given only three expression have been released since 2008, and each release sees a couple hundred bottles hit shelves (the metaphorical shelf; most will sell privately or in backroom deals), it is highly sought after in the collecting community.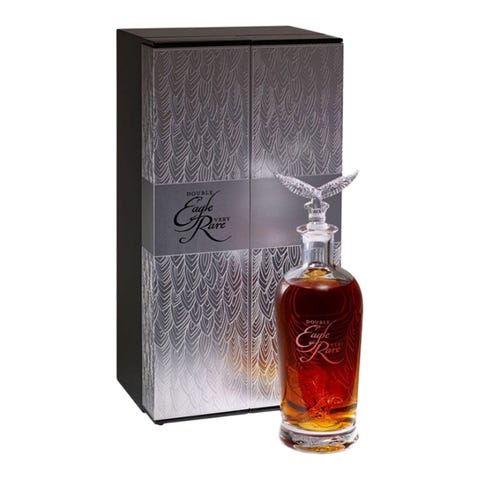 Price: $6,000 - $8,000
Released: First in 2019, annually since.
What's so special about it? At 10 years old and a buttery smooth 90 proof, Buffalo Trace Distillery's standard Eagle Rare offering remains one of the best values in whiskey. Double Eagle Very Rare — a strange if not fitting name — is aged for 20 years and far, far more rare. It also comes in an enormous silver box, and is bottled in a decanter made of pure crystal. Only 200 to 400 bottles are released a year.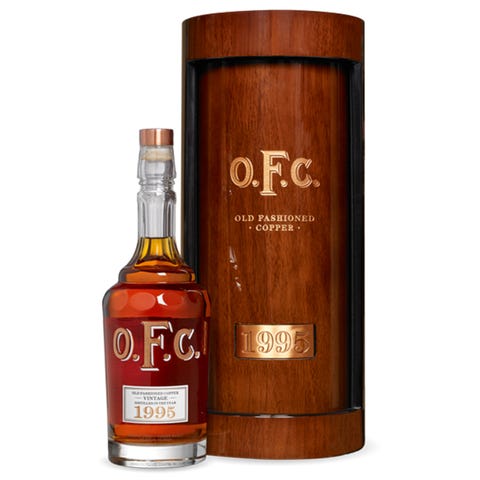 Price: $3,000 - $10,000
Released: Intermittently.
What's so special about it? Early releases were extremely limited and were not so much "releases" as they were Buffalo Trace charity bombs. The distillery gifted and auctioned bottles to non-profits, raising north of $1 million in the process. More recent releases have been made available to the public, but given the age of some of the bourbons released in the collection — some north of 30 years old — they will always be unobtainable to most whiskey drinkers. The name O.F.C. is an abbreviation of Old Fire Copper, which is what the distillery that would eventually become Buffalo Trace was called in the middle of the 19th century.
E.H. Taylor, Jr. Warehouse C Tornado Surviving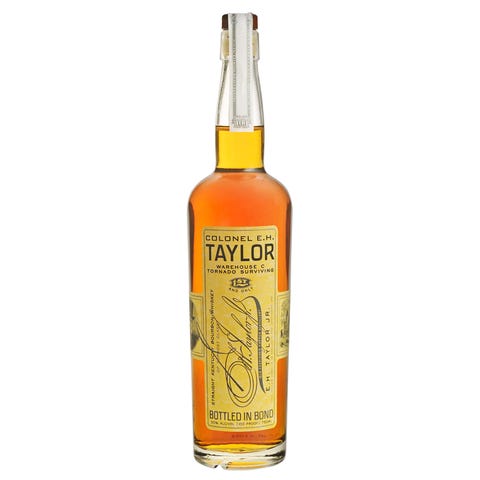 Price: $10,000 - $14,000
Released: 2011.
What's so special about it? All E.H. Taylor limited releases are expensive and hard to find, but two bottles are far more valuable than the others. Tornado Surviving bourbon got its name after a storm tore Buffalo Trace's historic Warehouse C to shreds back in 2006. Ninety-three barrels were exposed to open Kentucky weather for months while repairs were made to the building, and those barrels were married together, bottled and sold in 2011. The whiskey inside is the stuff of legends.
The Last Drop (Buffalo Trace, 1980)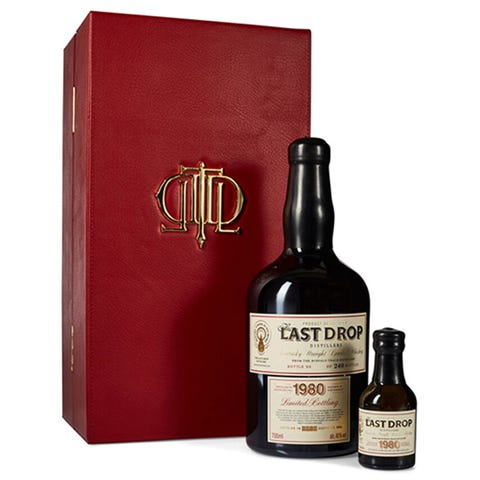 Price: $10,000 - $15,000
Released: 2020.
What's so special about it? Less than 250 bottles available worldwide, the 40-year-old whiskey (20 years in the barrel, 20 patiently waiting in steel tanks) is a time capsule. The whiskey was distilled at George T. Stagg Distillery by Gary Gayheart, the teacher of Buffalo Trace Distillery's Harlen Wheatley. The Stagg distillery was renamed Buffalo Trace Distillery in 1999. The whiskeys from this release show us that exceptional bourbon was made even when the market for it was not there.
Willett Family Estate Single Barrels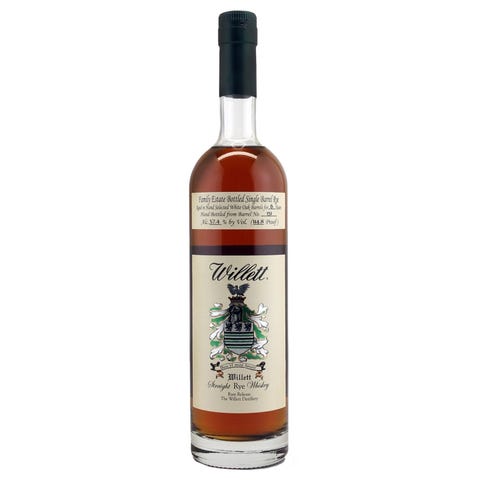 Price: $1,000 - $20,000
Released: Intermittently.
What's so special about it? Willett has a long history in bourbon, and its Family Estate single barrels are among the most coveted prizes in whiskeydom. They're all sourced barrels bought up from other distilleries and they vary dramatically in proof, age and price. Though there are exceptions, typically the older the Willett the higher the price, and some of the 20-plus-year-old bottlings have sold for more than $20,000 a pop.
E.H. Taylor, Jr. Old Fashioned Sour Mash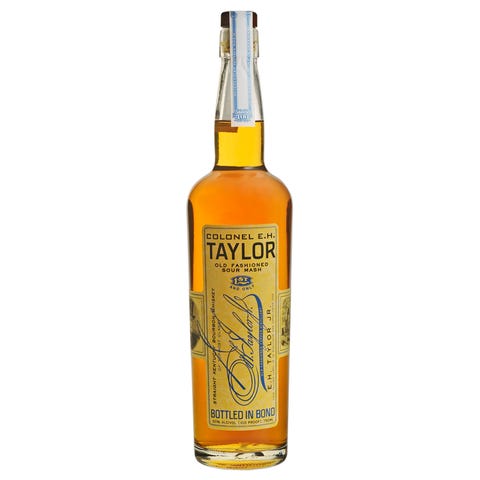 Price: $17,000 - $20,000
Released: 2011.
What's so special about it? The first E.H. Taylor limited release is the most valuable by some distance. The whiskey was made using the eponymous "old-fashioned sour mash" technique used by the brand's namesake, Colonel E.H. Taylor, Jr., in the late 19th century. The whiskey inside was distilled in 2002 and matured for 9 years before being bottled and hitting shelves in 2011.
Old Rip Van Winkle 25 Years Old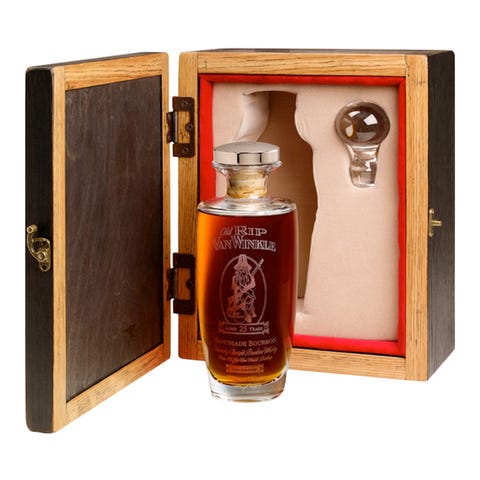 Price: $20,000 - $35,000
Released: 2017.
What's so special about it? A super-rare, one-off release within the most famous collection of bourbon the world over that was made at a historic (and shuttered) distillery. Distilled and barreled in 1989 at the famed Stitzel-Weller plant, Pappy 25-year was moved out of barrels and into steel tanks for a few years before bottling to prevent over-oaking the whiskey. Only 710 bottles were made.