Every product is carefully selected by our editors. If you buy from a link, we may earn a commission.
Goose Island's Bourbon County Stout Is Back for Its 30th Edition
Guess who's back, back, back — back again, again, again.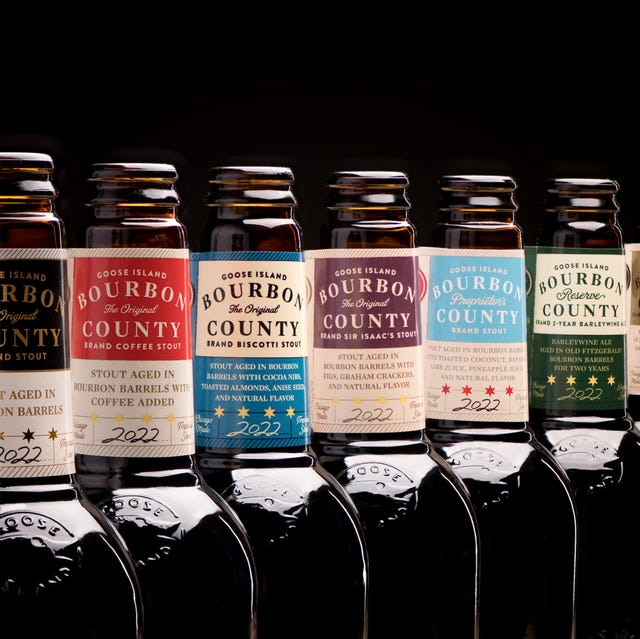 Later this year, beer lovers will once again line up for the annual bottling of Goose Island's Bourbon County Stout. A pillar of the barrel-aged category, it was first brewed by former brewmaster Greg Hall in 1992 with the help of Kentucky Bourbon Hall of Famer Booker Noe, former master distiller of Jim Beam Distillery and the grandson of the Jim Beam. The pair met at a dinner in Indiana and, well, the rest is history.
Hall, to celebrate Goose Island's 1,000th batch — which was a feat then, but the brewery now makes about $65 million a year — aged a stout in barrels of Jim Beam and shared it with close friends and industry heads at a private party hosted at the brewpub. It was delicious, and, three years later, Goose Island entered the beer into the Great American Beer Festival, an annual beer fest with a built-in competition. Hall was met with confusion — there was no such thing as a Bourbon County Brand Stout back then — but he wasn't discouraged. Fellow brewers loved the stuff, so he forged on with it.
It wasn't until 2005, though, that Goose Island first offered the beer to the public. Then, it was one bottle — a chocolatey, bourbon-forward brew with a hell of a bite on the end. More recently, though, Goose Island's annual release has turned into something greater: a seven-part lineup founded in 2010 that starts with the original, ends with the most impressive and is filled in with ever-changing variants. Sure, Goose Island defined the category, but that doesn't make what they do old-fashioned — or outdated. In fact, this well-regarded series is an incubator for industry-impacting innovations. And, the flavors? They're out of this world.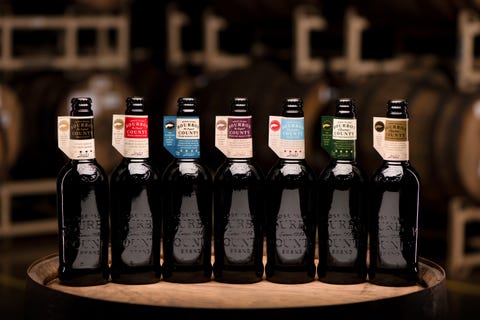 Goose Island Bourbon County Stout
Goose Island Bourbon County Two-Year Barleywine Reserve
Goose Island Bourbon County 30th Anniversary Reserve Stout
Goose Island Bourbon County Biscotti Stout
Goose Island Bourbon County Coffee Stout
Goose Island Bourbon County Sir Isaac's Stout
Goose Island Bourbon County Proprietor's Stout
"You know you're a part of something special when each year crafting Bourbon County Stout is more fulfilling than the last, especially since starting out we never thought we'd make it again," Todd Ahsmann, President of Goose Island, says. Initially, there wasn't going to be another Bourbon County Stout after the 1992 experiment. "Yet, 30 years later, it's clear we've created something truly remarkable. Three decades have now passed and our Bourbon County Stout is a fixture within Goose Island's DNA due to the continued craftsmanship, innovation and, of course, the community who love and cherish this truly original beer and the tradition behind it."
And folks really do love it — a few GP staffers included. We called it the "Supreme drop of the beer world" back in 2021, a nod to its exclusivity, sure, but more so an acknowledgement of the sheer excitement its annual announcement drums up (and how much older releases still go for). Hell, an empty bottle from 2010 is selling for $100 on eBay. The Blanton's Stout from 2021 is selling for $289 in Florida. It's hard to understate this series's importance, and it's a must-try for beer fans, even if you're not really into stouts. (16 of the top 20 beers of all time are stouts, and six of them are Goose Island's.)
Goose Island's 2022 Bourbon County Stout and all its variants will drop, as they always have, on Black Friday.
Goose Island Bourbon County Stout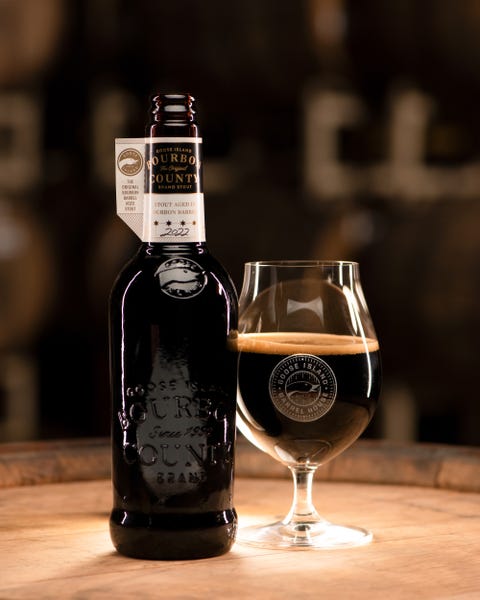 This beer was aged and blended from Heaven Hill, Four Roses, Wild Turkey, and Buffalo Trace barrels.
ABV: 14.4%
Notes: Vanilla, dark chocolate, toffee, molasses, almond and dried fruit
Goose Island Bourbon County Two-Year Barleywine Reserve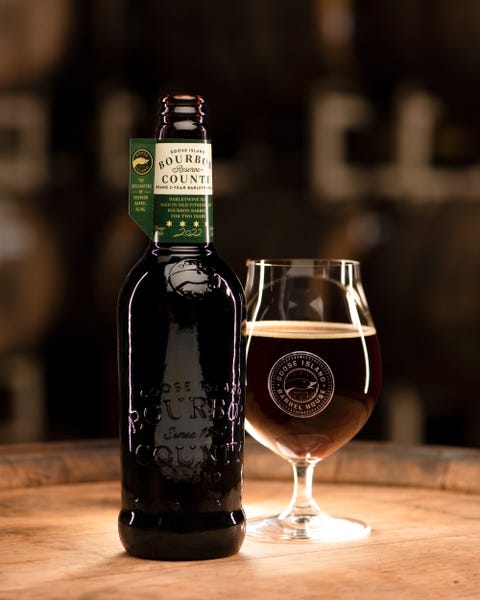 This beer was aged in 14-year, 16-year and 17-year-old barrels from Old Fitzgerald's Bottled-In-Bond Decanter Series.
ABV: 17%
Notes: Rich malt, toffee, cherry, vanilla, fig and almond
Goose Island Bourbon County 30th Anniversary Reserve Stout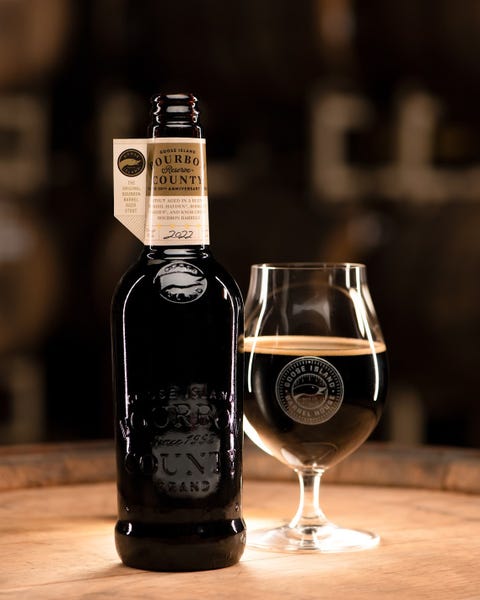 The 30th Anniversary Reserve Stout makes direction mention of the style's birthday, making this a definite collector's item. It was aged in barrels from Jim Beam's Small Batch Bourbon Collection, which also launched in 1992.
"This 30th Anniversary pays tribute to the connection to the Beam family, and the origins of BCS with Greg and Booker Noe," Mike Siegel, Senior Innovation Manager, says.
ABV: 14.4%
Notes: Dark chocolate, vanilla, cherry and almond
Goose Island Bourbon County Biscotti Stout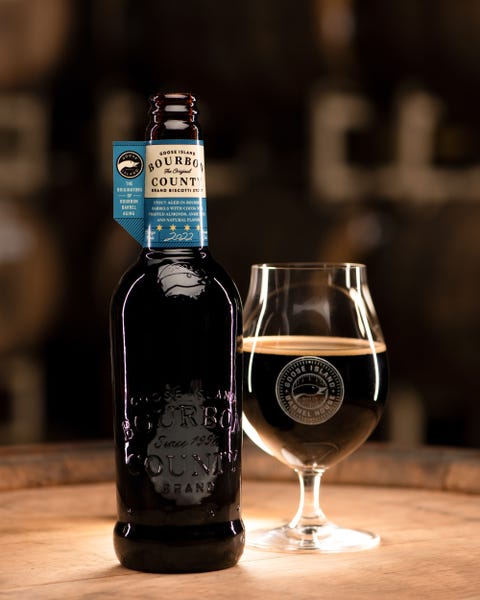 "The idea came from a box of chocolate-dipped almond biscotti in my pantry. Being Italian American and having geeked out over 2020 Proprietor's Stout, I knew that it was the perfect flavor combination for another Italian-inspired variant," Jill Cerone, People Manager, says. "Anise and almonds are common ingredients in some of my favorite Italian desserts and baked goods, and the flavors combined bring back so many memories of baking with my mom and enjoying a plate (or two) of cookies at family gatherings."
ABV: TBD
Notes: Anise, marzipan, cocoa and buttered toffee
Goose Island Bourbon County Coffee Stout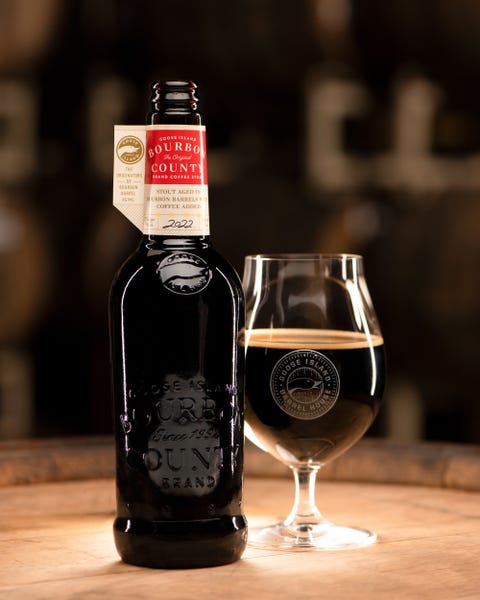 "Coffee BCS, our original variant, returns, and once again was made with our longest partner in this amazing series of beers, Intelligentsia Coffee Roasters," Mike Siegel, Senior Innovation Manager, says.
"This year, we jointly selected a small lot of coffee from the East African country of Burundi. Not only is the quality of this coffee extraordinary, but it is also grown by a group of women farmers who formed a cooperative five years ago," James McLaughlin, President and CEO of Intelligentsia, says.
Goose Island used an Intelligentsia bean blend called Turihamwe, which means "together." It showed immediate synergy with the Imperial Stout.
ABV: TBD
Notes: Chocolate, coffee and caramel
Goose Island Bourbon County Sir Isaac's Stout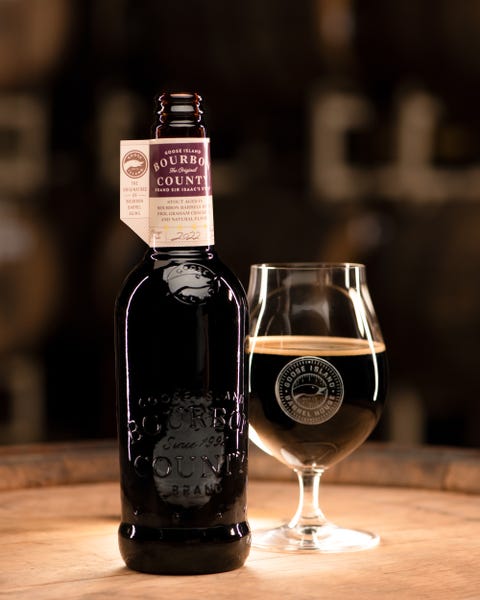 The Sir Isaac's variant combines two nostalgic flavors for fans of snack cookies: fig and graham cracker. The dried, fried profile of the bourbon barrels complement the 10,000 pounds of figs Goose Island added.
"When we sat down to collab on a BCS variant as a fun team building event… we had no idea what to expect. Melissa was just on a fig kick so it was fresh on her pallet. We wanted to dive deeper into the notes of dried fruit and added graham cracker for balance," Ryan Hubona, eCommerce Manager, says.
ABV: TBD
Notes: Dried fruit, honey, molasses and citrus
Goose Island Bourbon County Proprietor's Stout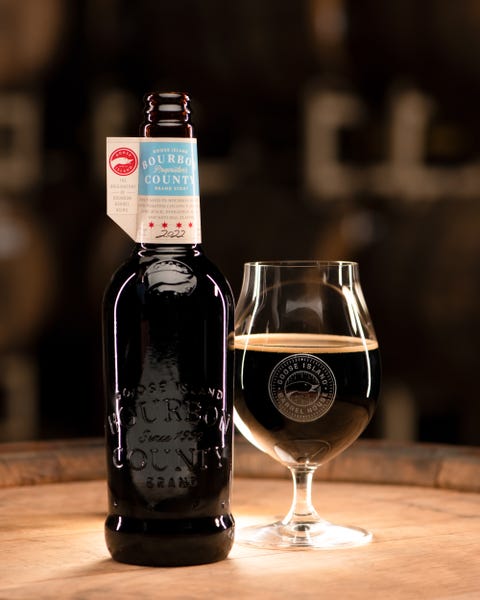 The Proprietor's Stout is the holy grail of the gauntlet. It's usually the most experimental and often the most impressive. This year's is a definite departure from rich cocoa and molasses notes, but it isn't too intense.
It was "dreamed up after a vibrant night out in Chicago," Paul Cade, Brewer, says. "The recipe stemmed from trying some of the best cocktails of the city, namely one called 'Jungle Bird,' which led to a combination of banana, coconut, lime and pineapple for our special take on the drink."
ABV: TBD
Notes: Banana, coconut, rum, lime and pineapple
This content is created and maintained by a third party, and imported onto this page to help users provide their email addresses. You may be able to find more information about this and similar content at piano.io