Every product is carefully selected by our editors. If you buy from a link, we may earn a commission.
Thanks to Ikea, These Designer Candles Are as Cheap as $5
Byredo makes our favorite candles. Byredo candles are also usually $85 or so. Ikea x Byredo is not $85.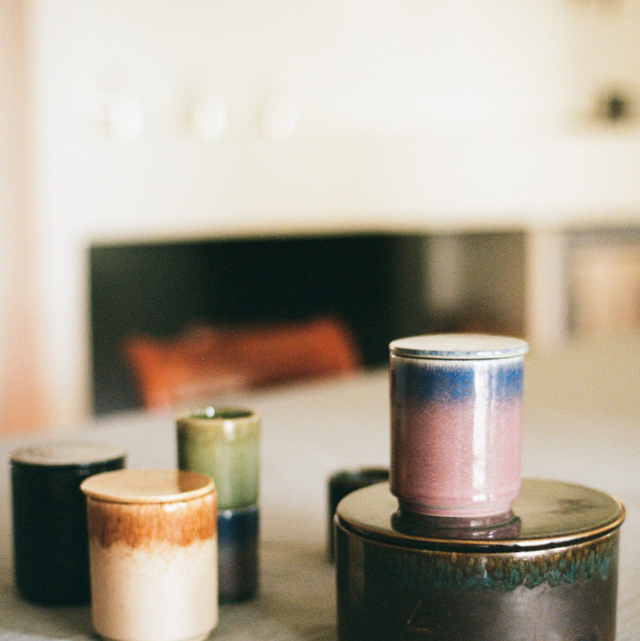 Welcome to Window Shopping, a weekly exercise in lusting over home products we want in our homes right the hell now. This week: Gwyneth Paltrow-backed coffee beans, a new venture for a leading pocket knife brand and more.
Osynlig Cotton Flower & Apple Blossom Candle
There's obviously something about overpriced candles that gets some people's blood flowing. Byredo, a Swedish luxury fashion house, is known for its fragrances and candles, which costs $85 for 240 grams. The brand's founder, Ben Gorham, partnered with Ikea to release 13 candles that are a fraction of the price of Byredo's. Ranging from $5 to $25, the candles come in a variety of crowd-pleasing scents from tea leaves and verbena to peach blossom and bamboo. And once the wax is burned up, the holder makes a nice little container.
Benchmade may be known for its pocket knives, but now it's making table knives. With its five-inch blade, the knives are smaller than your typical chef's knife, but they're also bigger than what you may usually use to eat with for dinner. Regardless, these are some beautifully crafted knives — if, of course, you have the money to spend.
The 13 Best Kitchen Knives You Can Buy in 2020
The best kitchen knives are the ones that suit your style of cooking.
Vanessa and Kim Pham killed it with their first release of Omsom sauces. The sisters' inaugural trio of Omsom sauce packets included Thai larb, Filipino sisig and Vietnamese lemongrass BBQ — the latter hailing from their Vietnamese background. After selling out of the original trio multiple times, the Phams released a new East Asian trio of sauces, this time consisting of Japanese yuzu misoyaki, Korean spicy bulgogi and Chinese mala salad. Using these sauces is as easy as tearing open a soy sauce packet and throwing it into whatever you're cooking. The main difference between Omsom and other Asian-inspired pre-made sauces is that Omsom doesn't tone down its flavors for a predominantly American audience — and it's better because of that.
Gift Crate - The Coffee and Tea Crate
Hay is getting ready for the holidays with gift crates packed with some of its standout hits revolving around different themes. Whether it's cocktails or desk essentials, Hay probably has a gift crate for you. I'm digging the Coffee and Tea Crate, which basically carries my essentials for day (the coffee) and night (the tea).
The first time I tried Kyoto-style iced coffee was at a Blue Bottle Coffee, and I was wondering why I was given half a cup of coffee for the price of three drip coffees. Then I saw where my coffee came from. Kyoto-style coffee requires a specific device that drips room temperature water one drop at a time over a 16-hour period through coffee grounds. The final cup of joe is an exceptionally smooth coffee that's more flavorful than cold brew or regular drip coffee. Dripdash is the first brand to can this style of coffee, and it'll replace the need for you to make counter space for an intricate Kyoto-style brewer (like this one from Yama).
Colombian Fair Trade Specialty Coffee
Goop, the Gwyneth Paltrow-founded lifestyle brand, is entering the coffee bean game. Astrid Medina grows the Colombian coffee beans, which the product description describes as giving off "floral, peach, and honey notes," and the beans are roasted by Common Room Roasters. It's also notable that Medina is one of the few female coffee growers in the industry. While the beans are pricier than comparable Colombian coffee, the sustainability and Goop branding are worth it.

Keep Forgetting Your Face Mask? This Cheap Little Box Makes Sure It Won't Happen Again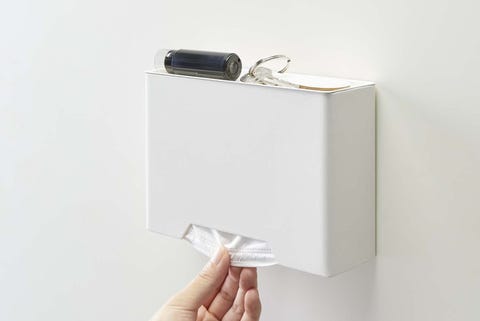 Never leave home without your mask again.
This content is created and maintained by a third party, and imported onto this page to help users provide their email addresses. You may be able to find more information about this and similar content at piano.io