Every product is carefully selected by our editors. If you buy from a link, we may earn a commission.
The Perfect Lamps for WFH and 5 More Home and Design Releases
Nine months into a pandemic and I'm stanning lamps. Send help.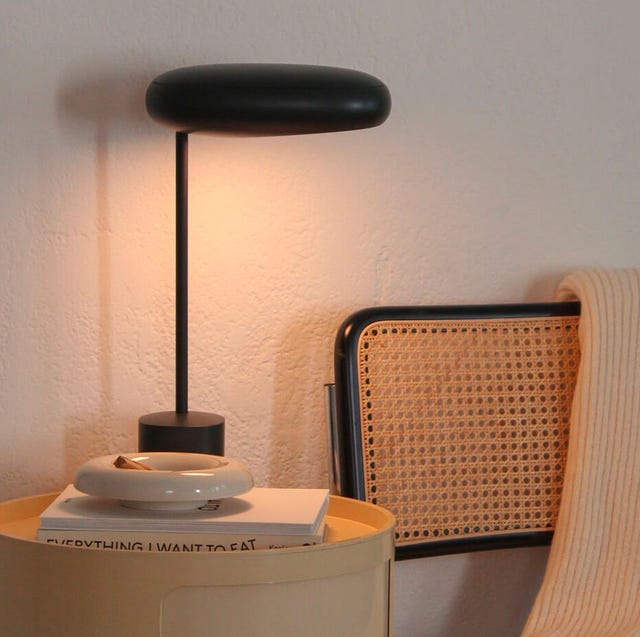 Welcome to Window Shopping, a weekly exercise in lusting over home products we want in our homes right the hell now. This week: a different cup of Joe, the perfect holiday gift and more.
Gantri, a San Francisco-based design brand, makes lights. As simple as that sounds, nothing that Gantri does is so simple. All of its lamps are 3-D-printed from plant polymers, and it partners with designers from around the world to create some of the coolest lamps you'll ever see. Gantri's latest endeavor is the Palm collection, a trio of table ($198), wall ($98) and floor ($348) lamps designed to complement your work-from-home setup. But aren't all lamps capable of being used as a work lamp? Essentially, yes, but the Palm lamps hope to create a more serene environment while you work. That means a space-saving design, smooth, rounded edges and a build that better diffuses light across your work surface to reduce eye strain. So when you think of the Palm collection, imagine the breezy palm trees of a beach vacation, and let those good vibes take over even when you're just trying to get some work done.
Dad Grass x Yes Plz Dad Beans and Mug Bundle
Your new morning pairing: CBD and coffee. Dad Grass, the brand that makes CBD joints "like your parents used to smoke," partnered with the direct-to-consumer coffee roasting company Yes Plz, on the perfect morning buzz. Dad Beans features 250 grams of Yes Plz-roasted coffee, two .75 gram hemp CBD doobies and a highly collectible mug featuring Mr. Joint and Mr. Coffee. Dad Grass' joints won't get you high, but it will give complement the caffeine high you'll get from drinking Dad Beans.
Smithey Ironware Co. 3.5-Quart Dutch Oven
Everything that's old is new again. Smithey Ironware's cast-iron cookware are no exception. The brand incorporates vintage cast iron designs into its new timeless classics. (David Chang is a notable fan of the brand.) Smithey recently released a smaller version of its Dutch oven, making it the perfect size for those meals that don't require you to pull out the big guns. Small as it is, the new Dutch oven doesn't compromise on quality. It's still non-stick from the start — and will only get better with time — plus it's backed by a lifetime guarantee because this thing is surely going to outlive you.
The Best Cast-Iron Skillets You Can Buy in 2020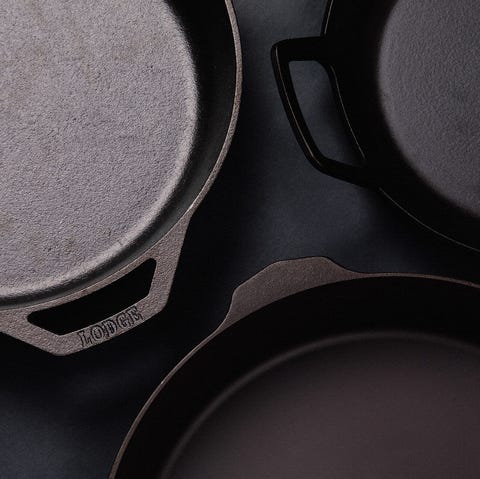 This definitive guide explores everything you need to know about cast-iron cookware, including the best skillets for every type of cook.
The next time you reach for a cup of joe, you may actually grab a Cup of Joe. Entrepreneur Charlie Melvoin partnered with Bixby Roasting Company, based out of Los Angeles, to actualize a coffee that plays off Joe Biden's name. The coffee comes in tea packet-form, and the beans are fair trade and organic. Each four-pack costs $20.20, and 100 percent of proceeds goes to VoteVets.org, a non-profit that supports veterans.
The grooming products from Aesop are the stuff of legends. Sure, they're a bit pricey, but you don't understand what it's like to wash your hands with $39 liquid soap until you try it. As part of its Sensory Chronicles kit, Aesop released The Lore Collector, the ultimate holiday gift comprising the brand's body cleanser, body balm, hand wash and hand balm — they're all part of the Aesop lore. Additionally, each kit from the collection includes a downloadable e-book or audio file of a complementing piece of literature.
Mofofuku Soy Sauce & Tamari 2-Pack
David Chang and his Momofuku empire are absolute beasts in the food world. With Peachy Keen, the Momofuku brand is making it so fans of Chang and the brand can replicate the flavors that made the chef and his restaurants global food powerhouses. Following the release of the Momofuku Chili Crunch (designed to make your WFH lunches less sad), Peachy Keen is now offering soy sauce and tamari, a gluten-free soy sauce alternative. While soy sauce and tamari are both already umami-packed flavor bombs, these two sauces are steeped with kombu to provide a depth of flavor like you've never experienced. While we love our Kikkoman, these bottles deserve a spot in the pantry.
Floyd's New Standing Desk and 7 More Home and Design Releases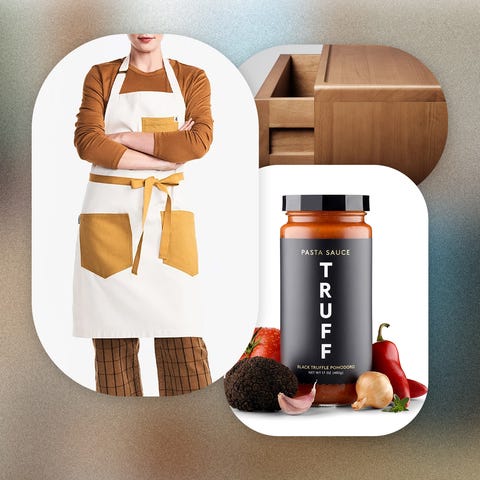 Just like your productivity, this desk goes up and down.
This content is created and maintained by a third party, and imported onto this page to help users provide their email addresses. You may be able to find more information about this and similar content at piano.io