Every product is carefully selected by our editors. If you buy from a link, we may earn a commission.
The 12 Best Throw Blankets for All-Day Coziness
Don't throw away your chance at ultimate comfort.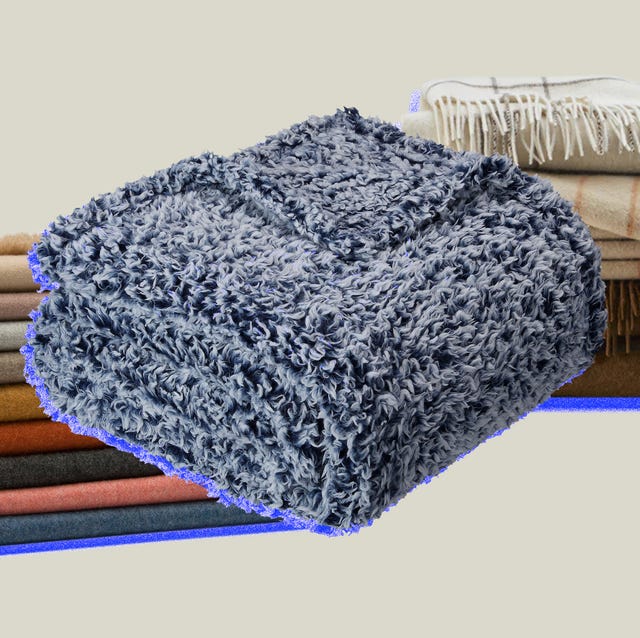 Unlike their larger comrades — the duvet, the comforter and the sleeping blanket — throw blankets are made to wrap around your body like a snuggly burrito, hang from your shoulders like a superhero, adorn a couch or add on top of comforters for an extra layer of warmth.
Throw blankets are practical as well: they provide a protective barrier on couches against shedding pets and prevent soggy bums on picnics. In fact, I have a throw blanket on me right now while writing this story.
Not all throws are made equally, however. Here's what you need to know before buying your next throw, along with recommendations in case you are: lazy, paralyzed upon being presented with too many choices or on the hunt for a good gift.
Throw Blankets 101
Check for Size
Throws typically measure 60-by-70 inches. If you're looking for more cozy real estate, or if you're tall, you might want to go for a larger blanket.
Pay Attention to Washing Instructions
Throws and blankets are, in my experience of not paying attention to wash labels, the rare exception to my lazy ethos. Not following the washing instructions can lead to a crusty looking, de-plushed blanket. I tend to go light on the detergent and nix the fabric softener while following the instructions.
Note the Fuzz Factor
Read the comments to see if the throw has a tendency to shed, which equals more fuzzies lingering in your home and on your person. No one wants to get distracted by a rogue fluff.
Know the Throw's Intended Function

Is this a throw for decoration? For comfort? Knowing the throw's use can help you determine what kind of throw to get. You can get away with something thinner for decoration, but might want to go for something thicker if you're using the throw to watch hours of Ozark.
Find the GSM
GSM, or grams per square meter, indicates the throw's thickness. The higher the GSM, the thicker the blanket. This is important if you are typically on the warm side, temperature wise: too thick of a blanket could leave you sweating. But, if you run cold, too thin of a blanket will leave you shivering.
The Best Throw Blankets of 2022
This content is created and maintained by a third party, and imported onto this page to help users provide their email addresses. You may be able to find more information about this and similar content at piano.io