Every product is carefully selected by our editors. If you buy from a link, we may earn a commission.
The Best Linen Sheet Sets for the Best Sleep of Your Life
Lay me down in sheets of linen.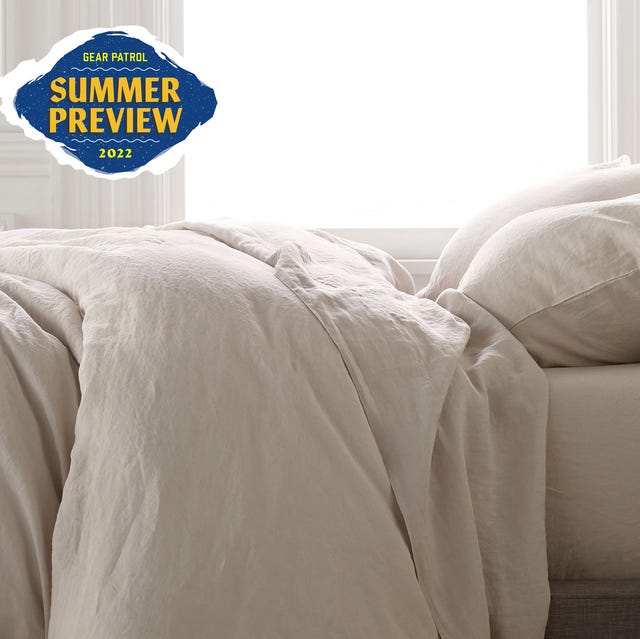 Because of its breathability, linen usually gets relegated to the warmer months. When it's spring and summer, you'll find people rocking linen shirts and linen pants because they'll keep you from overheating. The same applies to linen in the bedroom. Except if you're only using linen bed sheets in the summer, you're missing out on the amazing abilities of linen for the other nine months of the year. Obviously, linen is breathable, making them a great fabric for those who tend to sleep hot (which is apparently affects up to 41 percent of people, according to one study). But the material is quite possibly one of the most comfortable on the skin, and laying yourself down in sheets of linen might be the best thing you do for your sleep.
Not all linen — and especially not all sheets — is created equally. We tested a number of linen sheet sets from various brands and found the best ones for practically every person and every type of sleeper. From linen sheets with the best color options to the set we think everyone should get, here are the best linen sheet sets.
What is linen?
Linen is a naturally derived fiber that comes from flax plants. Linen is actually thicker than cotton, which makes linen sheets equally as good for staying warm in cool months, but linen is more breathable, which is why it has a reputation for being a summer-only fabric. Linen can wick away moisture, another reason it's a top choice of fabric for people who sleep hot, and it's naturally antibacterial because its weave inhibits the growth of bacteria.
Why is linen scratchy at first?
Out of the package, linen will feel coarse or rough to the touch. (More expensive linens might have some bit of softness at first.) Linen requires a break-in period, during which the fabric will soften and become more pleasant to touch — and sleep on. As with any bed sheets, throw your linens into the wash to kickstart its break-in period, and you'll have the best sleep of your life in no time.
How do you take care of linen sheets?
Linen bed sheets require similar care to bed sheets made of other materials. Wash them in cold water, and make sure you don't wash anything else in the same load, as other materials and fabrics can increase the likelihood of wrinkles. When you're drying your linen sheets, set your dryer to the lowest heat setting. Linen sheet sets will essentially last you forever if you take care of them.
The Best Linen Sheets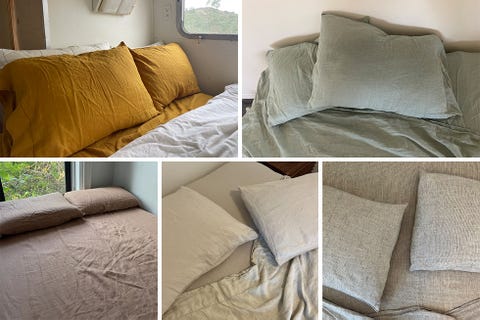 Like we tested our original run of bed sheets, we did a lot of sleeping. Well, our testing was a little more involved than that. Each of our testers was sent a different brand of linen sheet sets, which were then evaluated by their out-0f-packaging softness and then how soft they felt after they were after going through a wash-and-dry cycle. Testers were asked to evaluate how well their sleep improved — if at all — after sleeping on these sheets. Because linen is known for being a good summer fabric due to its breathability and moisture-wicking abilities, we also judged the sheets on how well they kept us cool at night. As brands continue to put out new linen sheet sets, we'll be sure to test them and evaluate their potential inclusion in this list.
Best Linen Sheet Set in a Variety of Colors
The Citizenry Stonewashed Linen Sheet Set
The Best Mattresses You Can Buy Online in 2022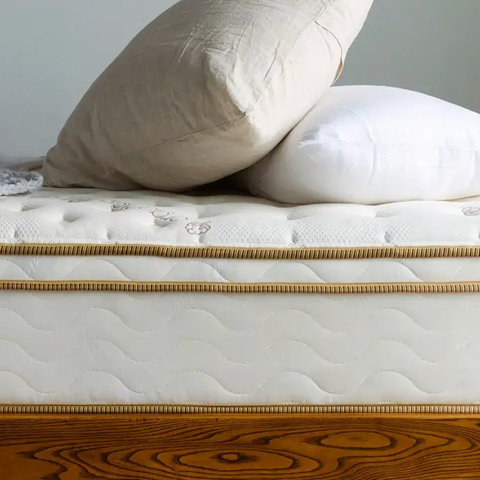 Looking for a mattress online but feel like you're drowning in options? We got you covered.